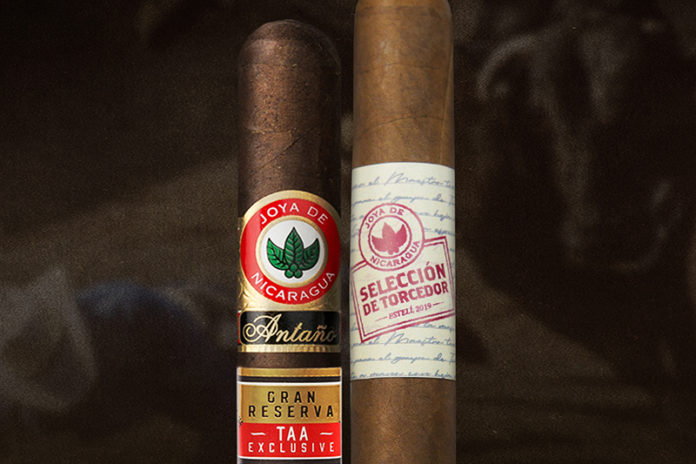 Antaño Gran Reserva Presidente, the Joya de Nicaragua's Tobacconists' Association of America (TAA) exclusive for 2018, is now available again for all TAA members. The company has also announced the release of an additional promotional item–a 5-pack of Selección de Torcedor 2019.
Joya's Antaño Gran Reserva Presidente was released to commemorate the 50th anniversary of the TAA, the Nicaraguan cigar industry, and Fábrica de Tabacos Joya de Nicaragua, the country's oldest factory. Previously, Antaño Gran Reserva Presidente was limited to just 1,000 boxes being produced annually.
"We are so humbled by all the recognition we received last year during our 50th anniversary, that we decided we needed to give an extra step to express our gratitude with the trade and the industry, and this is how we came up with the Selección de Torcedor program, that will be part of something even bigger," commented Juan Ignacio Martínez, executive president of Joya de Nicaragua.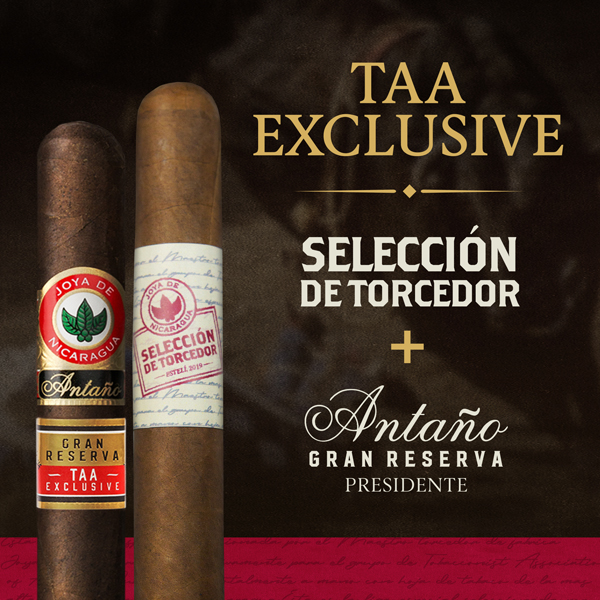 In addition to the annual release of Antaño Gran Reserva Presidente, the company announced a new program that it would be launching through TAA, Selección de Torcedor. Form now on, Joya de Nicaragua's torcedores will select a special blend and size to share with a select group of retailers around the world. Selección de Torcedor will also become a platform that Joya will use to collect information on how well the product is received by consumers and a way for the company to test future year-round offerings.