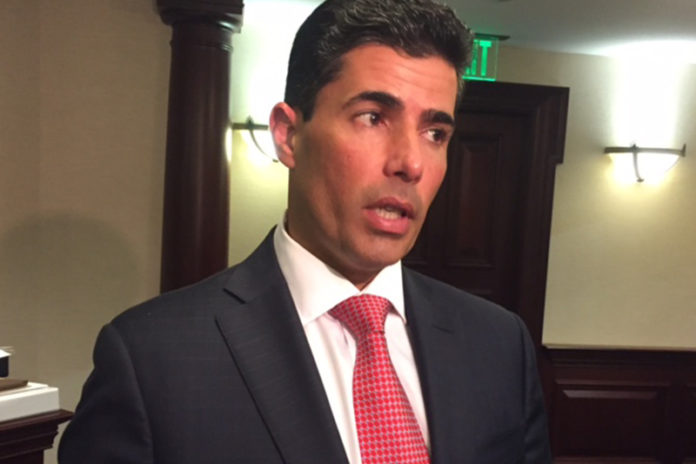 Oliva Cigars' José R. Oliva has been named Florida's new House Speaker after the state's contentious election season comes to a close. Oliva was chosen last year to assume the House Speaker position by his fellow Republicans who hoped they would retain their majority in the house. Oliva was elected to Florida's House of Representatives during a special off-year election in 2011.
Oliva urged members of Florida's House of Representatives to show more restraint while governing and to remove all of the unnecessary barriers that stand in the way of citizen's opportunities, prosperity and freedom. He also gifted each member of the House with a journal that he encouraged them to use to document their triumphs, challenges and struggles. Members of the Oliva family including his mother, Carmen, watched from the House's upstairs gallery as he was sworn in.
During his speech, Oliva spoke about his family and the sacrifice made by his parents, saying: "They sacrificed everything they knew and left everyone they loved so that their children might have a better life."
Oliva has been a long critic of the state's healthcare system and has indicated that he will be focusing on reduced healthcare spending as House Speaker. He also urged that members of the House come together following the hard-fought and oftentimes negative tone of the midterm elections. Part of Oliva's broad agenda that he spoke on centers on fewer regulations, a sentiment held by many who are concerned with government overreach, especially has it pertains to the regulation of premium cigars. The premium cigar industry has a big presence in Florida, making Oliva's position and influence crucial in preserving the industry and keeping it from being overly regulated and influenced by the government.