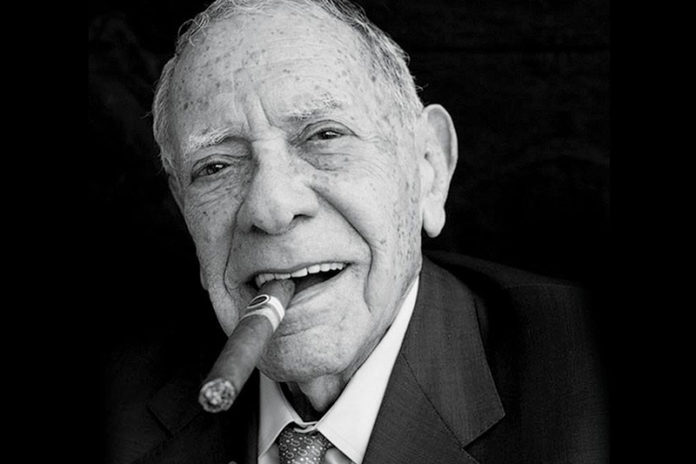 One of the premium cigar industry's most legendary figures, José Orlando Padrón, passed away early this morning at the age of 91.
Born in 1926 in Pinar del Rio, Cuba, José Orlando Padrón spent his lifetime working with tobacco and crafting handmade premium cigars.
Shortly after the Cuban Revolution, Padrón left his home in Cuba to spend a brief time in Spain before immigrating to the United States in 1961, where he joined his family in Miami. Padrón worked as a landscaper during the day and used a hammer given to him by a friend to do carpentry work at night. By 1964, Padrón had earned enough money to open a small cigar factory in Miami.
Three years later, Padrón began using Nicaraguan tobacco in his cigars. He opened a cigar factory, Tabacos Cubanica, in Nicaragua in 1970, and eventually closed his Miami factory.
Padrón Cigars was one of Miami's best-kept secrets, specializing in creating inexpensive cigars loved by the Cuban expatriates, but as the Cigar Boom took off in the mid-1990s, so did the distribution of the company's cigars. Consumers across the U.S., and later around the world, fell in love with the company's 1964 Anniversary Series, released in 1994, and the 1926 Serie, released in 2002. Cigars from Padrón became some of the world's most sought-after smokes. While the company could have made many more cigars to meet the demand, Padron wouldn't compromise the quality of its brands.
Last month, Padrón released his memoir, Memorable Moments in My Life—A True American Story. The inspirational and gritty tale recounts Padrón's struggles establishing Padron Cigars in Miami at the age of 36, and describes both the good and the bad times of more than 50 years in the cigar business, as well as meeting the challenge of raising a family in a new country. In short, it's a tale of a life well lived by a man much loved. All proceeds of the book, which is available in both English and Spanish, benefit the Padrón Family Foundation's charitable efforts supporting healthcare and education. The book may be purchased at padroncigars.com.
Padrón is survived by his wife, Flory; children Elizabeth, Jorge, Lisette and Orlando; and 11 grandchildren. Funeral arrangements are pending at this time.
Here is the announcement made by Padrón Cigars this morning: