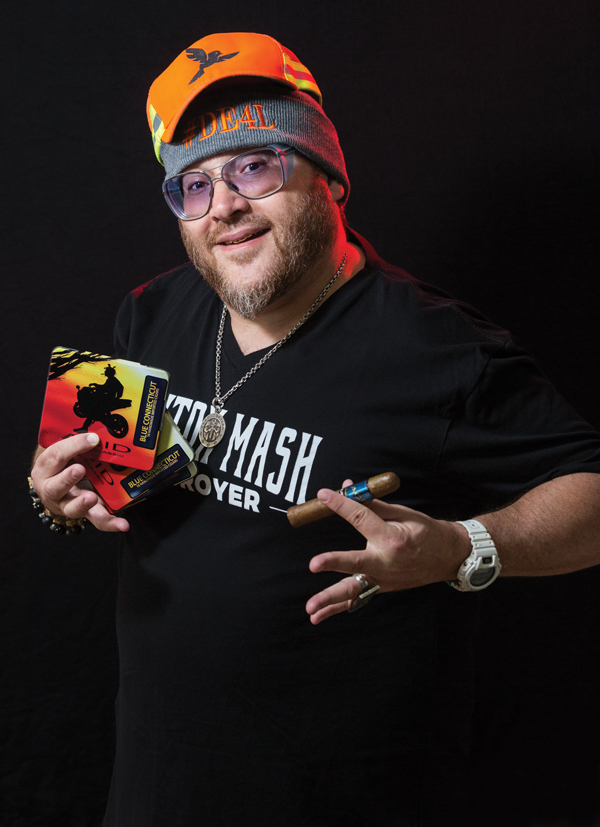 At the Tobacco Plus Expo a few years ago, you spoke about your accomplishments but also some of your setbacks. How do you deal with challenges and failures in your career and life?
First, I take ownership of them and then I rock them out, like wearing a bad tie to the most important business meeting of your life. Embrace the pain, and understand it's part of risk taking. In my personal life, I'm not as strong, but I gain great strength from my parents and my ex-wife, Marielos. They help me cope.
If you were starting a premium cigar company like Drew Estate today, what would be the first step you'd take?
I would study these things: Tesla, the number 22, Carlos Fuente, Jonathan Drew and José Orlando Padrón. From there, get some money behind ya.
How do you keep things feeling fresh and new at Drew Estate year after year?
I keep my ego grounded; allow new ideas into the organization, even if they are somewhat painful; and [I have] learned to listen.
How do you personally define success?
When I feel sand below my feet at a short distance from my front door … and watching Nicaragua having grown into the greatest country on the planet … and when my mom tells me that I'm her Hemingway.
This year, the industry voted you as the recipient of the Tobacco Business Awards' Legacy Award. What do you want your legacy to be?
When people talk about the tobacco greats, dead or alive, they say "JD and Drew Estate changed the world" … and to know that they mean it when they say it and to know that it's undisputed.
This story first appeared in the July/August 2021 issue of Tobacco Business magazine. Members of the tobacco industry are eligible for a complimentary subscription to our magazine. Click here for details.