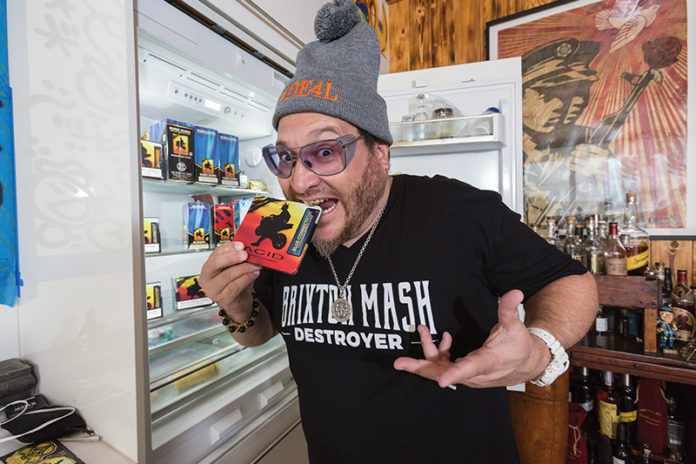 Jonathan Drew, or "JD" as he's known by many of his industry peers, has been turning the premium cigar industry on its head for close to 25 years. Drew is known for his radical, avant-garde, market disruptor ways and for never being afraid to challenge the norm or traditions in the pursuit of creating and delivering something new and fresh to the market.
Go to any event where Drew and his company are in attendance and you'll realize just how much of an architect he is above all else. In the past 25 years, he's founded a company that produces some of the most highly rated, sought-after cigars to the market, including Acid, Undercrown and Liga Privada, among others. He's built a team of industry experts that help him scale Drew Estate to new levels and capabilities. He's also built a following of loyal, dedicated supporters on the retail and consumer levels.
This year, Drew was voted as the recipient of Tobacco Business's Legacy Award, joining the exclusive club of industry icons including Carlos Fuente Jr., Nestor Miranda and Hendrik "Henke" Kelner. In the following interview, Drew reflects on the 25 years of his groundbreaking career, some of the lessons he's learned thus far and how he wants the world to remember his legacy.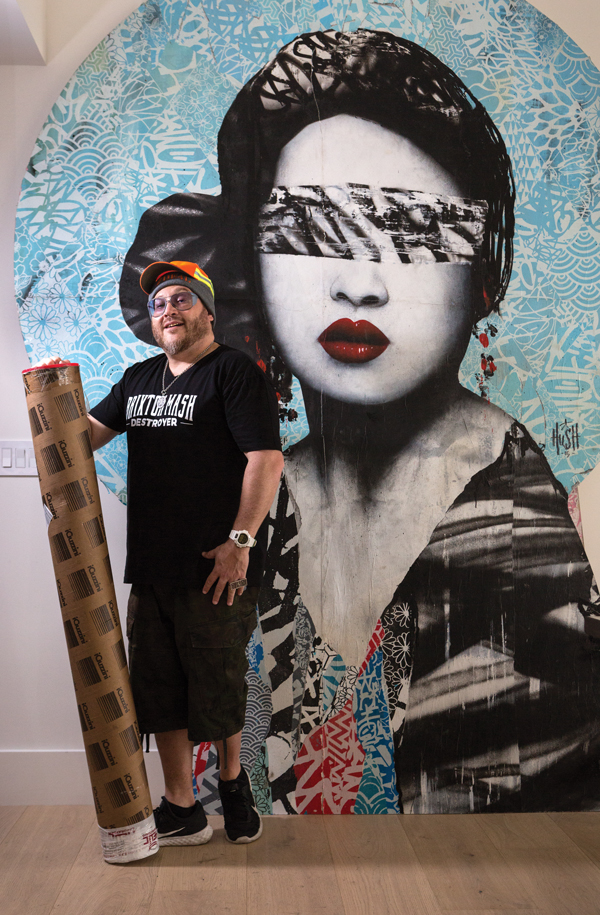 Tobacco Business: When looking back at your career so far, is there one achievement or moment you're most proud of?
Jonathan Drew: Cutting of the ribbon for the opening of our factory, La Gran Fabrica Drew Estate in Nicaragua. It was a historic moment on national television with the mayor of Estelí and the little old lady who fed me and our original six employees for 18 months and never asked to be paid because she knew we had no money to survive. We miss her dearly. Rest in peace, Dona Candida.
You're one of the industry's most bold and unique marketers. What have you learned about marketing and building hype for premium cigars over the years?
"Marketing" and "building hype" are two very different things. Drew [Estate] creates mega hype in our normal daily cadence because we are a firebrand that's larger than life. When Drew Estate team members walk in the room, people take note. In regard to classic "marketing," I don't know anything, really. Give the crowd some honest insight about your organization, what makes you rock out, boogie-down, and let them see the volcano inside you that makes you do your thing and makes you the bestest in the world. Throw it on the wall like graffiti and get up.
What have you come to learn about tobacco and cigar blending since launching Drew Estate years ago?
We have a great engaging relationship, me and the leaf. I've learned not to be afraid to be excellent. Internet tobacco experts, old-school tobacco "must do's," and board room blabber don't build tobacco men. I talk to tobacco and listen to it talk to me.
There are a lot of people within the industry that view you as a mentor and a business success story. What's one piece of business advice you'd give to others working in the tobacco industry?
As you gain success, make everything you do be as raw as your first. Like the Ramones' first album, or The Rolling Stones or Jay Z—keep it hot!
Part of your legacy are the brands you've helped to create, such as Acid and Undercrown. What's required to have a well-known, successful premium tobacco brand?
You need to become an architect, a master builder or at least have that architectural person with long distance, virtuous vision at your side—and a good lawyer.