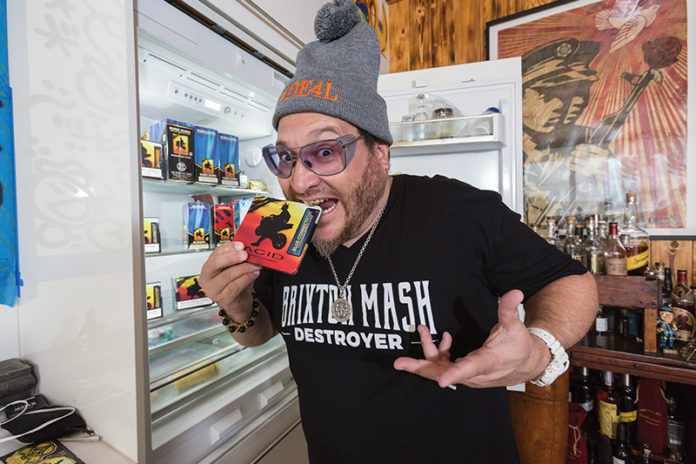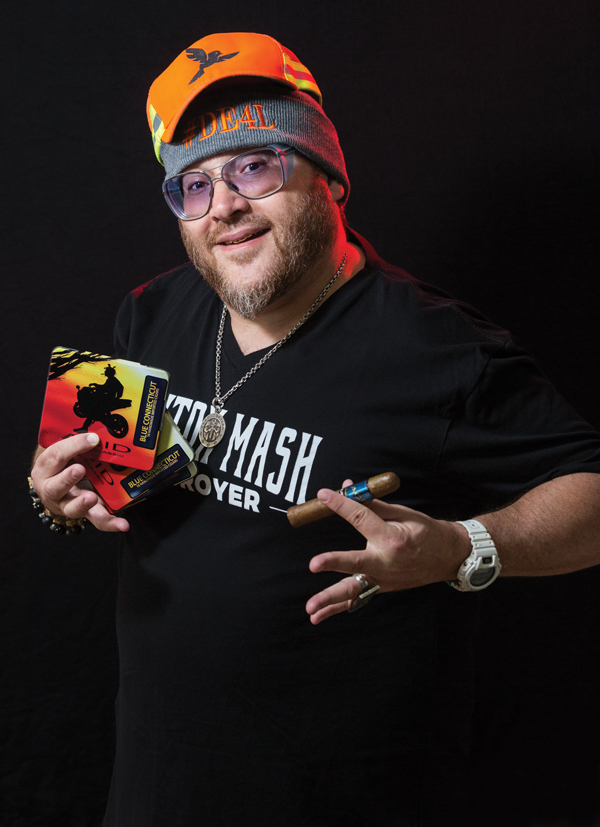 There's no denying that Jonathan Drew is a maverick. He and his partners at Drew Estate broke virtually every unspoken rule in an industry defined by tradition to create a cigar that won a cult following. Then they parlayed that stronghold into a powerhouse brand whose success galvanized the cigar industry to rethink flavored cigars. And that was just the beginning. In the interview that follows, Drew shares his views on the state of the industry and discusses his plans for the "rebirth of Drew Estate."
The Art of Cigar Making
Tobacco Business: Everything from your marketing and packaging of cigars, to the Drew Estate website design, to the look of your factory reflects a passion for art. Is art a personal passion for you? Beyond cigars, what hobbies and interests do you enjoy?
Jonathan Drew: Art is definitely my passion and forever built into the DNA of Drew Estate. Art is expression and culture and time. It's what makes us human and is a powerful ally in whatever war you are personally fighting. Any enemy can destroy the physical, but nobody and nothing can stamp out the lifeblood of music and food and imagery and prose.
Every brand of Drew Estate had a reason to be born and was a rebirth of cigar culture, time and time again. Our products are not commodities—they are art, living and evolving. We are presently in "The Rebirth of Drew Estate" time period as an organization right now.
"The Rebirth of Drew Estate" is about reinvention, but from a structural and infrastructural standpoint. It's about going back to our roots and highlighting our core competencies, while at the same time defining best practices for our retail and distribution partners. We are branching out, diving deeper into technology and institutional attributes with data, for example, that we can bring to the table in creating value for our strategic retail partners.
On a personal level, non-business, I collect 1980s street art, mostly the early graffiti scene, which included the movements of hip hop, CBGB's, Blondie, Madonna, Basquiat, Andy Warhol and Rammellzee.
Here we are, 20 years since the birth of Drew Estate—what trends or pre-ferences have you observed among cigar smokers?
From the aspect of cigars themselves, big ring gauges, small ring gauges, limited editions, commemoratives and collaborations.
From the aspect of retailing, there are four important aspects to highlight: digital prowess, merchandizing solutions, cigar bars and new packaging solutions, such as the G-Fresh pouches that we have brought to market with our partners at Swisher International. G-Fresh creates more access points for consumers to pick up their favorite sticks and develop new opportunities for mass market operations to realize the high margins of premium cigars.
Would you say that those retail paths are where we should expect to experience growth potential within the cigar industry at this point?
Yes, 100 percent, no question.