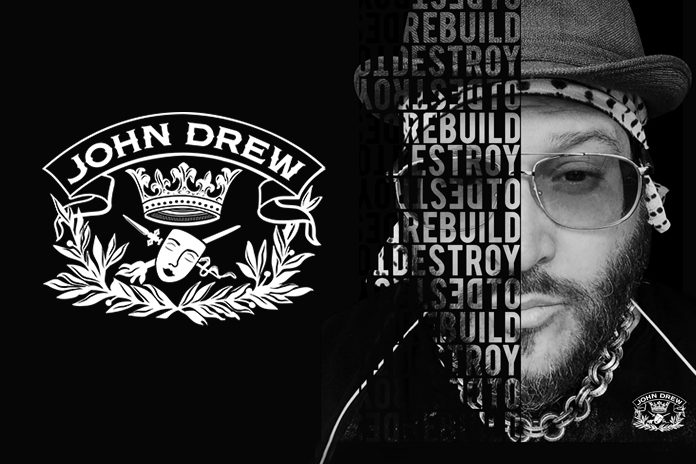 In 2015, Drew Estate co-founder Jonathan Drew entered into the premium spirits industry with the introduction and launch of John Drew Brands. The company debuted with three brands–Brixton Mash Destroyer, Dove Tale Florida Rum, and John Drew Rye. The company's products are due to make their retail debut in the fall of 2017 and the company is revealing some details about the company and what's ahead.
John Drew Brands is being branded as "an authentic lifestyle company" and has a new leadership team in place that includes some familiar faces from Drew Estate, who will take on dual roles within both companies.
Here's the John Drew Brand team:
Jonathan Drew (CEO): Co-founder and current President of Drew Estate
Nancy Berkowitz (President): 35+ years of experience in the beverage alcohol industry including Gallo Wine, United Liquors, Renfield Importers, Marie Brizard USA, Ste. Michelle Estates and Dimensional Insight
Steve Chernoff (National Sales Manager): 35+ years of experience in all facets of the industry
Frank Moreno (National Director of Brand Development): 10-year marketing veteran in the Beverage Alcohol and Hospitality industries
Sam Morales (Director of Marketing of Drew Estate): Specializes in consumer engagement, digital marketing, advertising, experimental marketing and brand strategy
Joey Reichenbach (Creative Director of Drew Estate): Specializes in creative direction, merchandising, packaging, advertising and product development
"I am uber amped to welcome Nancy, Steve, and Frank to the John Drew Brands family. I am beyond thankful for the support that Drew Estate will be providing John Drew Brands and am excited to continue the journey with Joey and Sam. This is a company that is in a break-out moment with game changing platforms and innovations," said Drew in a press release.