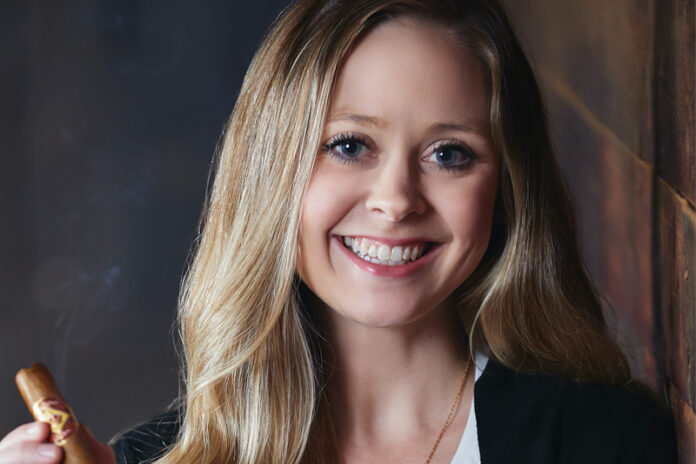 J.C. Newman Cigar Company has announced the promotion of Kara Guagilardo to the position of executive director of hospitality and community engagement. In this new role, Guagliardo will lead the team that welcomes visitors to J.C. Newman's historic El Reloj cigar factory located in Tampa, Florida. Guagliardo has been with the company for 12 years, previously serving in the role of director of marketing. She currently teaches cigar rolling class and is a co-host of J.C. Newman Cigar Company's "She Smokes Too" podcast series.
"Last year, Kara and her team welcomed more than 10,000 visitors to our El Reloj cigar factory," commented Drew Newman fourth generation owner. "As the last large cigar factory still operating in the United States, it is our privilege to continue the centuries-old tradition of American cigar making and share it with people from around the world."
J.C. Newman celebrated its 125th anniversary in 2020. In recent years, the company has restored its well-known El Reloj cigar factory. It also opened a three-level cigar museum and theater that shows old cigar films. With the new renovations, El Reloj is now hosting many events each year including weddings and private events. The company offers daily guided tours and weekly cigar rolling classes. This spring, it will be adding cigar blending classes as well as an audio tour.