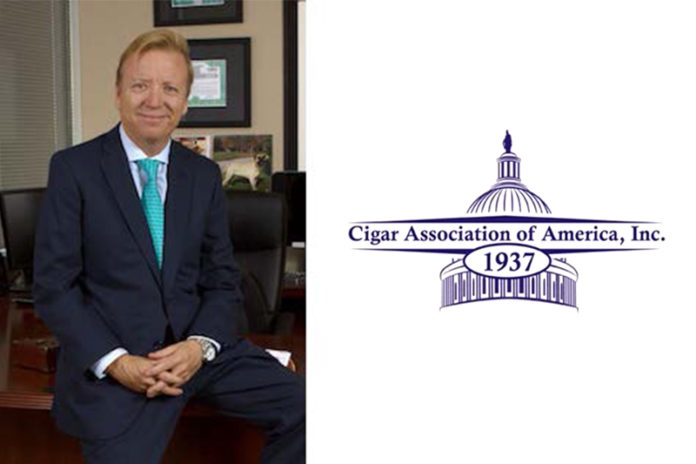 After serving multiple terms, Javier Estades has stepped down as chairman of the Cigar Association of America (CAA). Estades has served as chairman of the CAA for five years.
At the CAA's annual meeting on Oct. 6, 2020, Estades discussed the trade association's various accomplishments and achievements during his years as chairman. Estades' comments included an optimistic look at the future of the association and the cigar industry:
"I believe I am passing a financially sound and strong association to my successor, John Miller," Estades said. "During my tenure, we faced a perfect storm of unprecedented regulatory intervention by the FDA, increases in taxes at state and federal level, a divided industry, the COVID-19 pandemic and more. Despite it all, here we are–alive and kicking and very proud of what we have accomplished."
"This is due to our focus on building outside relationships with organizations that value partnering with us to fight for you–our members–and the industry. CAA also expanded and diversified as reflected by creating leadership roles for industry partners in the mail order, distributor and importer segments which shows that we value these industry segments and also gives these industry members a voice."
Some of the cigar industry's biggest wins have been at the Federal level, another topic that Estades focused on during his remarks. "These include having health warnings thrown out, any product testing put off for the foreseeable future (or longer) and eliminating the recent SE deadline for premium cigars. We still have challenges ahead, and CAA stands ready to continue fighting against improper, overreaching efforts by FDA," he said.
Estades also pointed to a big win in the high court in Illinois, the result of coalition building among like-minded trade associations as well as a strong state government relations program, and to turning back a California effort to greatly increase cigar taxes, which would devastate retailers. At the state and local level, "over the last five years, CAA has had a more than 90+ percent winning track record on fighting issues that would have negatively impacted our members and the industry."