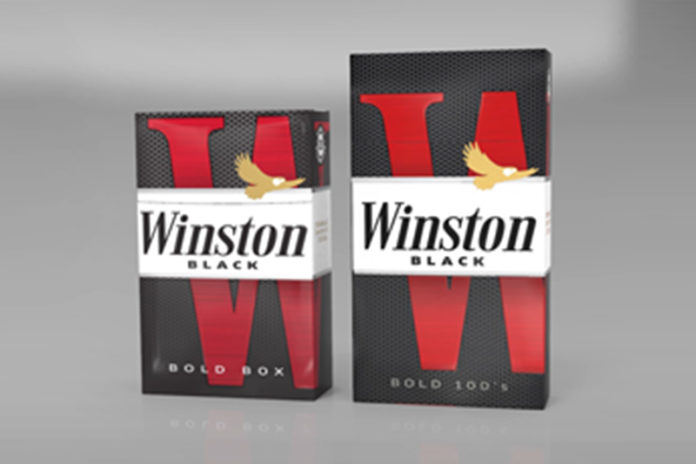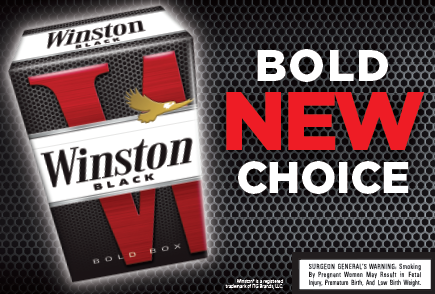 ITG Brands, the third-largest tobacco company in the U.S., is known for its portfolio of well-known cigarette, cigar and e-cigarette brands like Winston, Kool, Salem, and blu. Now the company is setting out to push the envelope within the cigarette category with a new premium cigarette.
Winston has been one of the largest cigarette brands in the U.S. for decades. Winston Black is the latest edition to the Winston brand.
"Winston Black creates a new point of entry for competitive adult smokers to discover, or rediscover, the brand," says Michael Graves, ITG Brands cigarette brand director. "There has been a lot of great buzz inside the company about the Winston Black product and packaging. People are really excited about it and I believe we can expect the same reaction from adult smokers. As adult smokers become aware of Winston Black through retail signage, direct mail, website and emails, we should see a lot of positive momentum for the brand. The pack design is beautiful and eye catching. The product is incredibly smooth and flavorful, and the black foil and inner frame are just cool. When adult smokers see it, I think it will be a game changer."
Winston Black is expected to begin appearing on store shelves in August 2018. For all the latest news from ITG Brands, visit itgbrands.com.