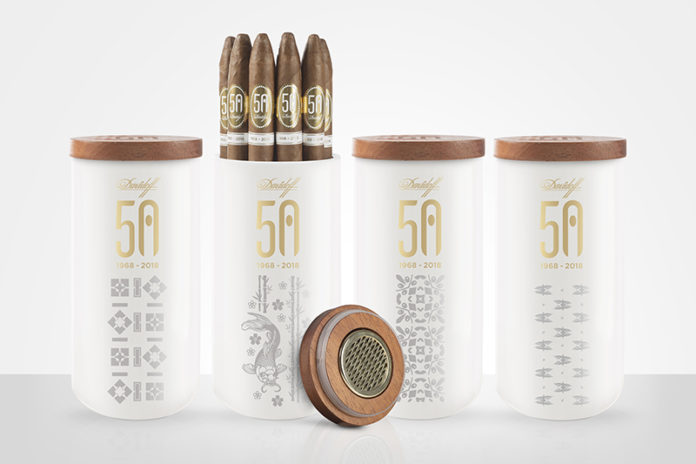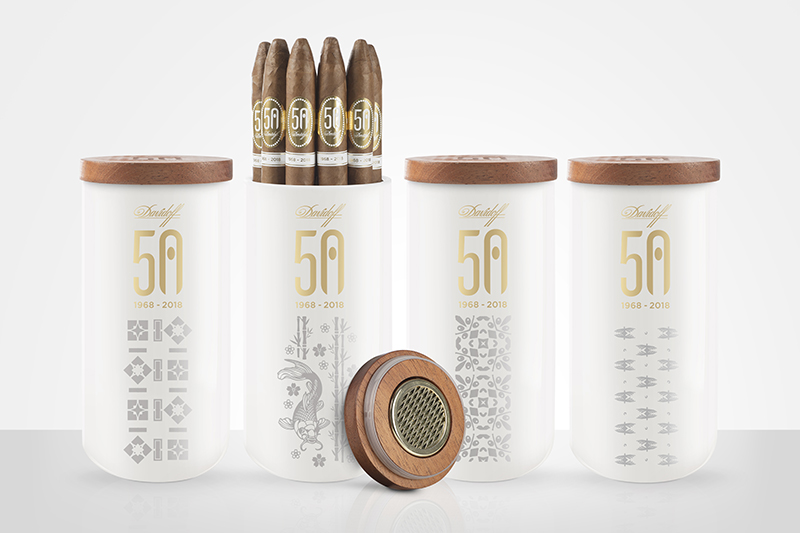 Despite lawsuits, ordinances and anti-tobacco legislation dominating the industry for yet another year, manufacturers are gearing up for another busy summer season with the upcoming International Premium Cigar & Pipe Retailers Association (IPCPR) trade show. Here are some new releases and returning predicate blends to be on the lookout for at this year's show.
Alpha Cigar Co.
alphacigar.com
Booth Number: 1648
What to Look For: Alpha Cigar Co. is challenging everything you know about infused cigars with its Alpha Absinthe Infused Series. The first and only cigar infused with absinthe, it features aged Dominican tobaccos. The blend is a complex symphony of flavors that are sure to delight cigar enthusiasts who enjoy medium- to full-bodied cigars with a twist.
Cornelius & Anthony
cacigars.com
Booth Number: 615
What to Look For: Two new releases from Cornelius & Anthony will make their debut at IPCPR 2018. The Gent exudes a level of elegance and flavor that the company simply describes as "unforgettable." Featuring a velvety Ecuadorean rosado wrapper with richly aged Nicaraguan and Honduran filler tobaccos, this medium-strength cigar will be presented in a box-pressed format available in four vitolas. Also new this year is Mistress, a full-bodied cigar with a lot of depth and character. Mistress is crafted with an Ecuadorean wrapper and binder and filler tobaccos from the U.S. It will be available in four vitolas. [Read more here]
Davidoff Cigars
davidoff.com
Booth Number: 1415
What to Look For: As part of its 50th anniversary celebration, Davidoff Cigars is re-
releasing the Diademas Finas, a cigar that was previously released in 2006. This cigar is getting a special 50th anniversary treatment, including a special band commemorating the anniversary, and will come packaged in 10-count porcelain jars. Only 4,000 of these jars, which feature distinctive art designs, will be made available in the U.S. For the release, Davidoff will be hosting a special launch party during the second day of the IPCPR show in Las Vegas. [Read more here]
Maya Selva Cigars
mayaslevacigars.com
What to Look For: Though it won't be exhibiting at this year's show, Maya Selva Cigars still has a release planned for IPCPR retailers. Previously only available internationally, Maya Selva Cigars is bringing its new Reserva collection stateside. This new collection evolves the flavor of Maya Selva's economically priced Villa Zamorano brand. The new Reserva collection features a Habano Jamastran wrapper, Honduran binder and filler tobaccos from Honduras. [Read more here]
Nomad Cigar Co.
nomadcigarcompany.com
Booth Number: 935
What to Look For: Announced over two years ago, the Nomad Signature Series is set to make its debut at this year's IPCPR show. Available in four vitolas, the Nomad Signature Series will feature an Ecuadorean maduro wrapper, Ecuadorean binder and filler tobaccos from Nicaragua.
Ohserase Manufacturing
Booth Number: 943
What to Look For: For pipe retailers, Ohserase's Farmer's Gold Pipe Tobacco is taking the spotlight. Featuring a premium blend of tobacco from eastern North Carolina, Farmer's Gold is available in four different blends and comes with a 100 percent freshness guarantee. Also featured this year will be Dean's Cigars, now available in a hard box and also with the Ohserase 100 percent guarantee. The crush-proof box is the only change the company has made to the product; the Dean's blend remains unchanged.
Plasencia Cigars
plasenciacigars.com
Booth Number: 233
What to Look For: Known for supplying the cigar industry with some of the best tobacco available, the Plasencia family continues to focus on its own branded cigars with a focus on four cigars. Alma Fuerte is a medium- to full-bodied cigar featuring bold, rich and intense flavors with hints of dark chocolate, plum and cinnamon. Alma del Campo is a complex smoke that's described as a creamy cigar with a touch of spice. Reserva Original, available in seven vitolas, is for the cigar enthusiast who wants a bit of flavor. With notes of cedar, nuts, fruits and caramel, Reserva Original is clean to the palate and built upon natural tobacco flavors. Cosecha 146 incorporates tobaccos from Plasencia's 146th harvest (2011-2012). Featuring leaves grown in the best regions of Honduras and Nicaragua, this cigar is full-bodied, full-flavored and available in five vitolas.
RoMa Craft Tobac
romacrafttobac.com
Booth Number: 225
What to Look For: Previously available as part of a 10-count sampler, Neanderthal HoxD from RoMa Craft Tobac will now be offered as a regular item. Available in a 4 x 46 vitola, Neanderthal HoxD will be packaged in 15-count boxes and will ship immediately after the IPCPR show this year.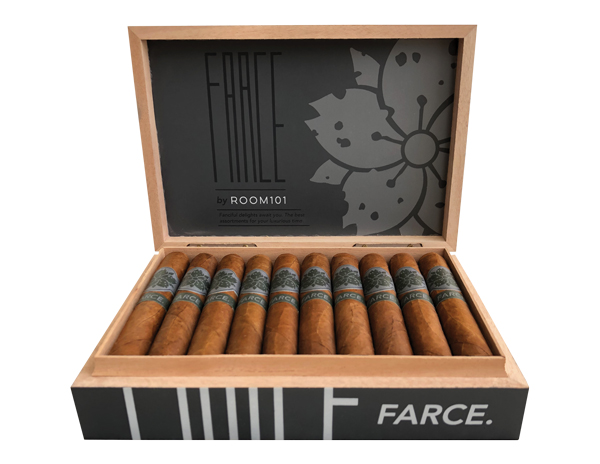 Room101 Cigars
room101cigars.com
Booth Number: 2226
What to Look For: Matt Booth is making a full-time return to the cigar business with Room101 Cigars' first solo release, Farce. After a soft launch this spring, Farce will be extended to include multiple blends. This is far from a one-shot deal—Farce is the first installment in a multi-blend sub-brand series for Room101 Cigars. In addition to Farce, other collaborations between Booth, Robert Caldwell and A.J. Fernandez will be revealed at the IPCPR show.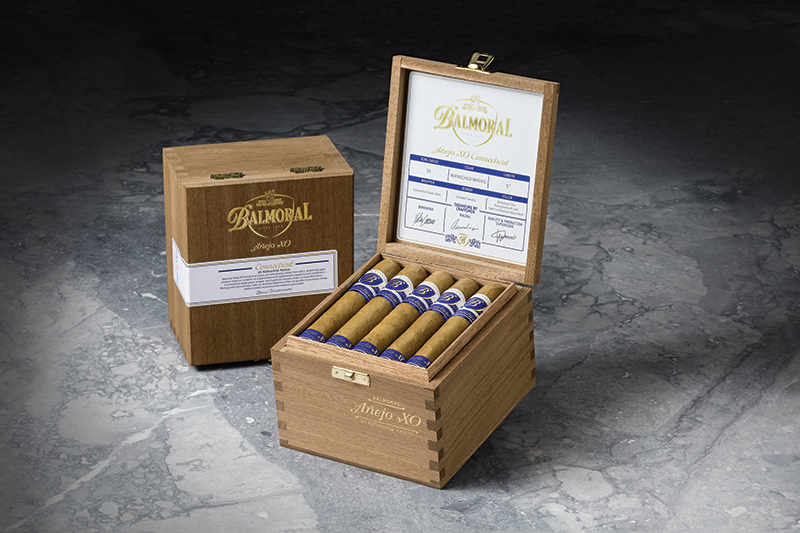 Royal Agio Cigars USA
balmoralcigars.com
Booth Number: 1161
What to Look For: Royal Agio Cigars USA is growing its Balmoral premium cigar line with the addition of the Balmoral Anejo XO Connecticut and Anejo XO Oscuro. Balmoral Anejo XO Connecticut is crowned with a shade-grown wrapper from the Connecticut River Valley and provides a luxuriously creamy experience, with complex notes of vanilla, toasted caramel and white pepper. Balmoral Anejo XO Oscuro is crowned with a San Andres wrapper and provides a luxuriously rich experience, with complex notes of dark chocolate, espresso and black pepper. [Read more here]
Also new this year is Royal Agio Cigars' new Serie Signaturas line and the first release from it, Dueto, a collaboration between the company's CEO, Boris Wintermans, and cigarmaker Ernesto Perez-Carrillo. Dueto incorporates each cigarmaker's hand-selected, preferred tobaccos, resulting in a blend that delivers a special, one-of-a-kind sensorial experience for the curious cigar enthusiast. [Read more here]
Royal Agio Cigars USA is also releasing a new line that strives to deliver quality and complexity at a reasonable, everyday price. San Pedro de Macorís is a handmade cigar crafted with only high-grade wrappers and binders that incorporates original Cuban seed piloto ligero tobacco filler, creating a unique and complex premium cigar experience. [Read more here]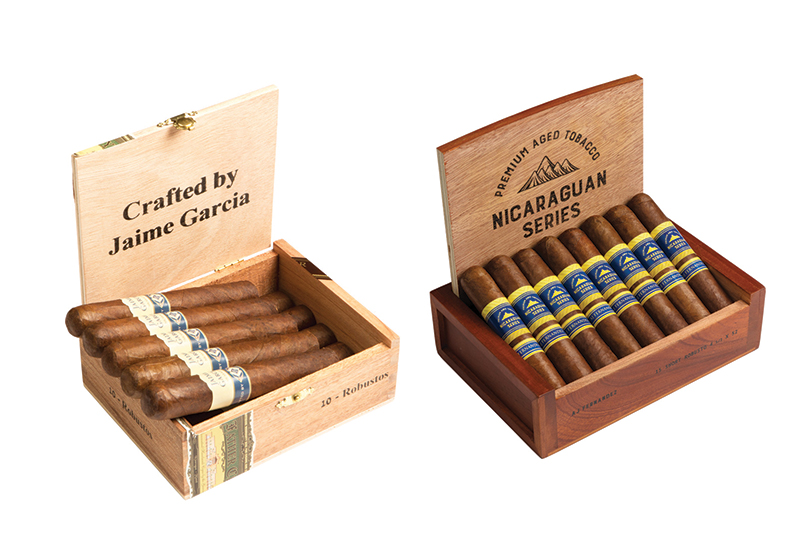 Santa Clara Inc.
santaclaracigars.com
Booth Number: 2326
What to Look For: Crafted by Jaime Garcia is a bold blend from the son of cigar master Don Pepin Garcia. This cigar utilizes a deep, clay-red Habano rosado wrapper along with a rich blend of aged Nicaraguan long-fillers grown on the Garcia family farm. Expect notes of white pepper, sweet spice, cinnamon and cedar from this smoke. Also featured this year will be the Nicaraguan Series by AJ Fernandez, a medium-bodied, complex smoke with a flavor profile that will appeal to novice cigar enthusiasts and seasoned cigar aficionados alike. Expect an earthy sweetness along with notes of coffee, spice and pepper from this luxurious smoke.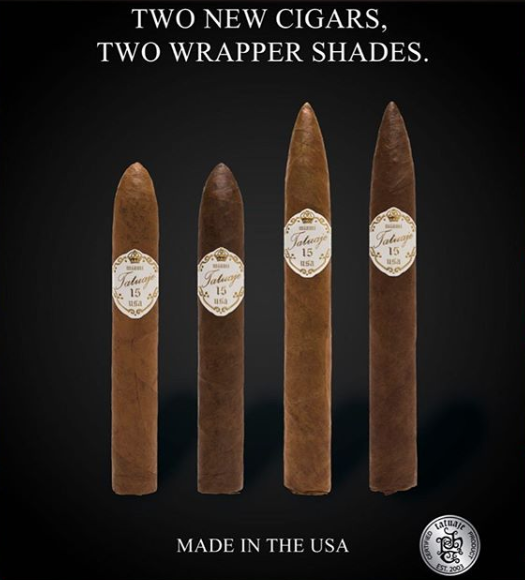 Tatuaje Cigars
tatuajecigars.com
Booth Number: 3042
What to Look For: To mark its 15th anniversary, Tatuaje is releasing a special cigar. The Tatuaje 15th Anniversary will come in two different sizes: Torpedo Grande (6 1/2 x 52) and a Belicoso Fino (5 1/2 x 52). Available in either an Ecuadorean rosado oscuro or Ecuadorean rosado claro wrapper, the Tatuaje 15th Anniversary cigar was first produced in 2004 and only sold at the Grand Havana Room.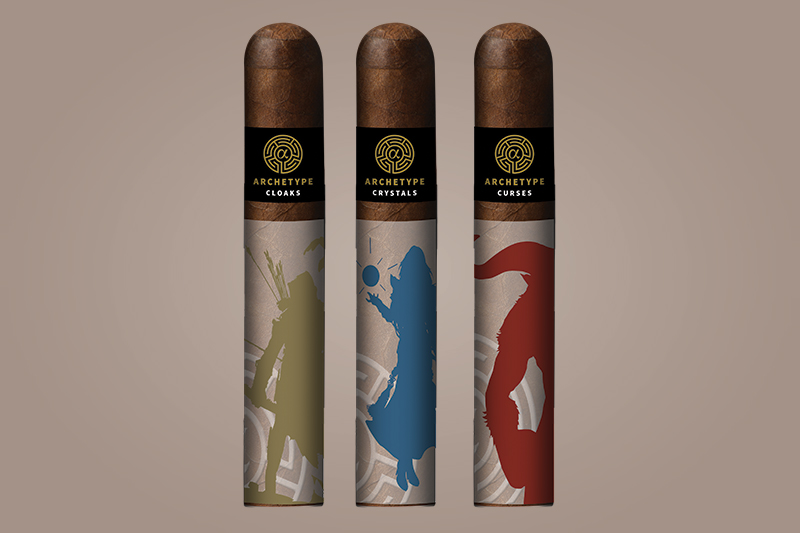 Ventura Cigar Company
venturacigar.com
Booth Number: 1115
What to Look For: From the creative team led by Michael Giannini comes the all-new Archetype Fantasy Mini-Series. Featuring three unique blends produced in Nicaragua by Ventura Cigar Company, the Archetype Fantasy Mini-Series consists of three blends, Crystals, Curses and Cloaks, each of which tells a piece of the Archetype hero's journey. The story of the Fantasy Mini-Series takes place between Strange Passage and Initiation, delving into the mind of the hero as he fights his demons (Curses) with the assistance of his mentor (Crystals) and emerges victorious to continue his journey (Cloaks). Crystals and Curses each come as a 5 x 50 Robusto featuring a closed foot and a pigtail cap, while Cloaks is crafted in a soft square press.
The Archetype Fantasy Mini-Series blends are each presented in a 20-count wooden box and expected to retail around $9/cigar or $180/box (estimated pricing, subject to change).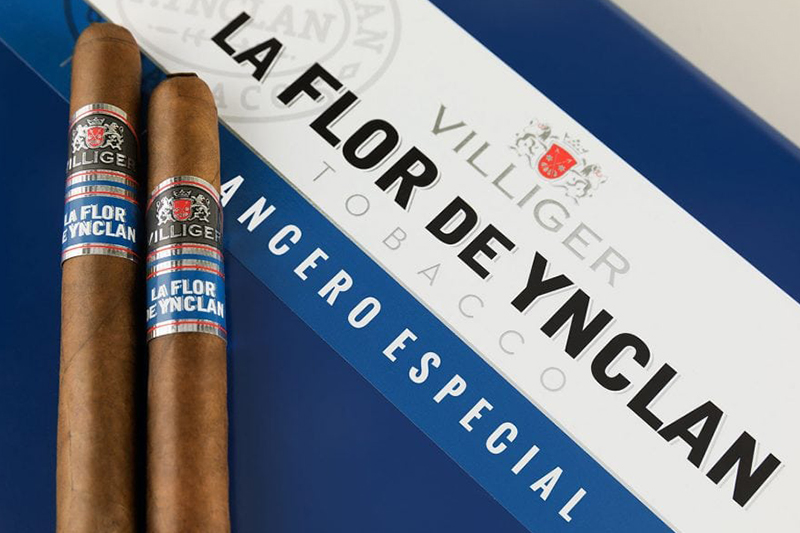 Villiger Cigars North America
villigercigars.com
Booth Number: 1761
What to Look For: Two of Villiger's latest releases are getting line extensions. The highly rated Villiger La Flor de Ynclan will add a Lancero to the lineup, while the Villiger La Vencedora will expand with the addition of a new Gordo vitola.
For even more coverage of new releases at IPCPR 2018, click here.