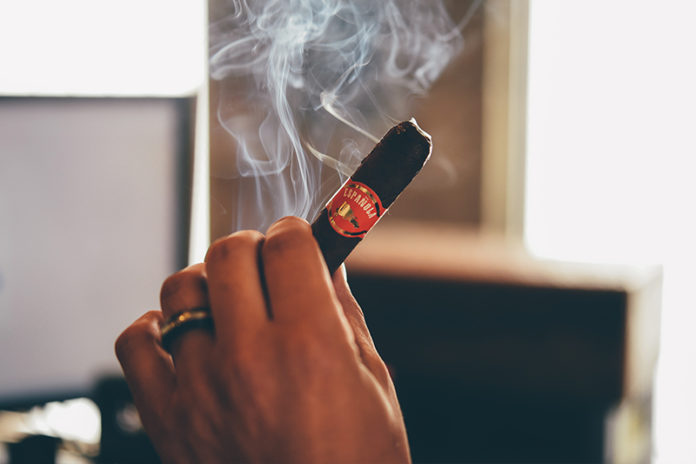 Amidst U.S. Food and Drug Administration (FDA)  filings and industry lawsuits, the show must go on! And with it, so do product unveilings, limited editions and company news.
Tobacco Business presents a few booth highlights from this year's International Premium Cigar and Pipe Retailers Association (IPCPR) trade show:
Arango Cigar Co. had a familiar partner in its booth this year: Music City Marketing. Actually, about a month before the show, Arango acquired certain assets and exclusive U.S. distribution rights to Music City Marketing, which included everything but the Dunhill line, according to Arango president Michael Gold. Therefore, Arango is the new U.S. distributor for Falcon Pipes, Butz-Choquin, IM Corona Lighters, certain Sutliff Pipe tobaccos and some private-label Zippo lighters.
What it means for tobacconists? "It means they will have a bigger, better and faster shopping opportunity for all pipes, pipe tobaccos and related accessories," Gold told Tobacco Business. "This puts us in a stronger position to service the market needs."
According to Arron Sissom, president of Music City Marketing, "It was a fantastic fit. Mike and Arango have the facility, the infrastructure and the staff to take on this venture. In one way, shape or form, Arango has been associated with Music City Marketing for many years; they really take care of their customers and work hard to develop relationships."
Talking specific products, Arango Cigar Co. featured Erik Nording's novel "Sailor" product line of value-priced pipes in its pavilion at IPCPR 2017. Arango is the exclusive U.S. distributor for all Erik Nording products.
Sailor consists of a briar bowl that is encased in a polished aluminum sleeve. The assembly is permanently attached to the black plastic base, which covers the sleeve's lower half. The base's open bottom reveals a stamped logo and "Made in Denmark." The aluminum sleeve and matching stem colors are red, blue, black, silver and gold. It comes with a five-inch aluminum stem and black plastic bit, with an optional 10-inch stem/bit available separately in all colors. Smokers can swap stem colors and lengths as desired.
"Danish master carver Erik Nording is a pioneer and leading promoter of the Danish free-hand style of connoisseur/collector briar pipes," states Gold. "His successful expansion into this area of the marketplace targets entry-level and budget-minded pipe lovers, who can now enjoy the distinction of owning Nording pipes."
Daughters & Ryan Tobacco featured an extensive line of premium pipe tobacco blends and its premium Tabacalera cigars.
Its latest product extension, the "Blender's Bench," is a series of 30 specific leaf varietal types for the hobbyist and personal blender, according to Mark Ryan, Daughters & Ryan's president. "These varietal tobaccos allow the pipe enthusiast to create blends and learn leaf characteristics," he says.
The company also considers itself a leader in cigarette tube varieties and the make-your-own accessories market, providing retailers with first-tier options for their tobaccos and related accessories, Ryan says. "Our product selection gives customers the option to trade up, builds more customer loyalty and improves profit. We have responded to consumer demand for variety, quality and personalized tobaccos and accessories."
JM Tobacco Co. had its the spotlight on "Española," the company's first full-premium cigar, at the 2017 IPCPR show. When John Mahroukian ("JM") founded the company in 1996, Española was his first offering to cigar lovers, and so its date of inception and production fully qualifies it to be grandfathered in accordance with FDA regulations.
Española continues in its four original wrappers: Gold Label (Ecuadorian-grown Connecticut), Red Label (Sumatra), Green Label (Connecticut Shade) and Black Label (Maduro). They are still available in four classic Cuban shapes: Corona, Robusto, Toro and Churchill. The cigars are cello-tubed and presented 25 to the coffin-style Spanish cedar boxes.