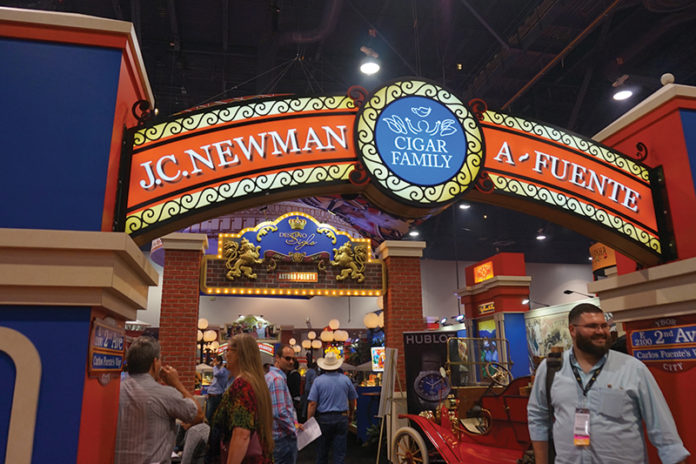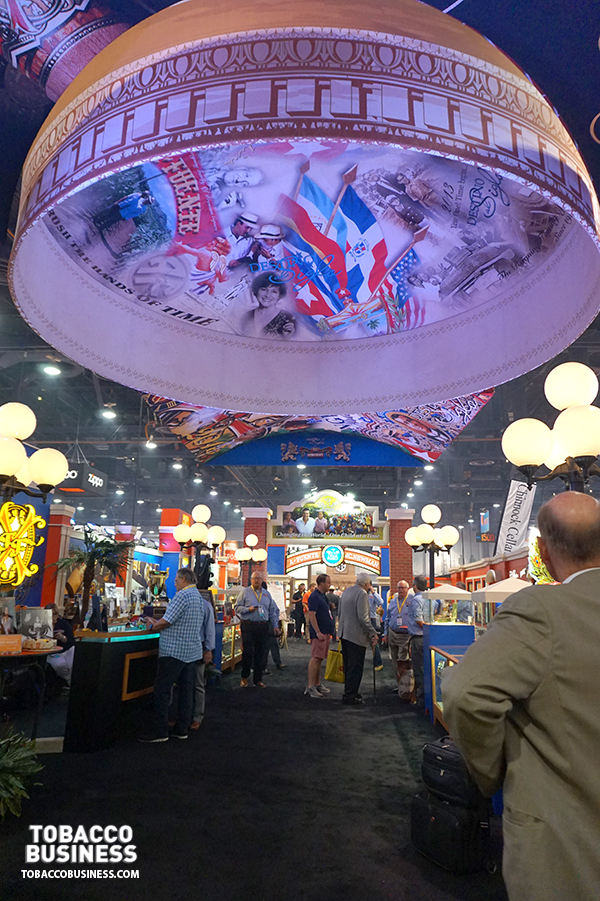 J.C. Newman's IPCPR booth stands out at the show because  once you step into it, you feel as if you're transported back in time. There's a classic car packed full of cigar boxes, there's images of family members past and preset adorning the impressive ceiling art, and tons of classic cigars like Brick House, Diamond Crown and Julius Caesar stocking the display cases. Playing into the family theme, you're actually experiencing two distinct companies within the walls of one booth as Fuente shares this booth space with J.C. Newman (Fuente is distributed by J.C. Newman).
One of the new releases showcased by J.C. Newman at this year's IPCPR show as the Julius Caesar Corona, which will be a Diamond Crown Lounge exclusive. It's the same blend as the original Julius Caesar with a Dominican binder and filler and Ecuadorian Habano seed wrapper. Where it does differ from the original is in its size, coming in a much smaller format than the original line.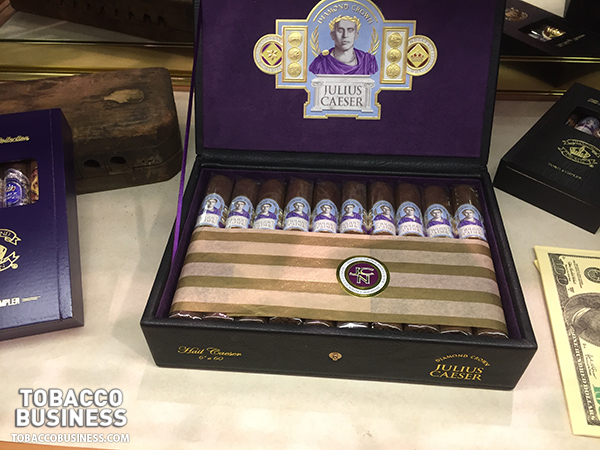 Another featured item in the J.C. Newman booth was The American, a product of Fourth Generation Cigar Co. which is owned by Drew Newman and his wife Ariel Peters. This is another cigar that uses Jeff Borysiewicz's Florida-grown tobacco (the other being Drew Estate's new FSG line). The name of the cigar, The American, comes from the fact that everything about the cigar is American-grown and made including the box and cigar band.
Another cigar featured in the booth with American-ties is the new Brick House Double Connecticut which has both a Connecticut Shade Wrapper and Connecticut Broadleaf binder. It will be available in six different vitals and will range in price from $5.80 to $7.
To see everything J.C. Newman Cigar Company has to offer, visit jcnewmanonline.com.
– Story and photos by Antoine Reid