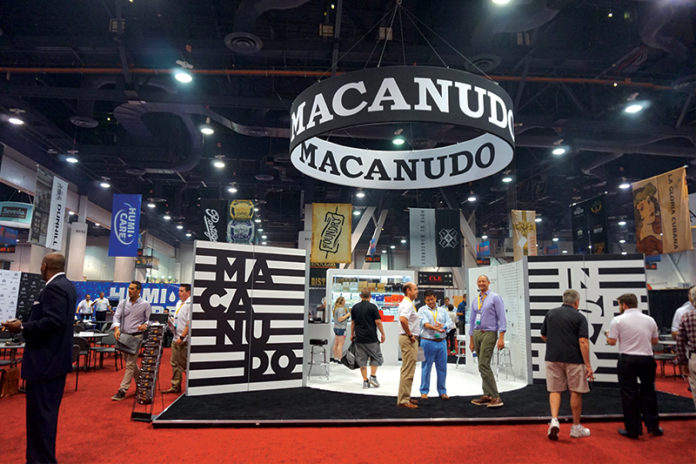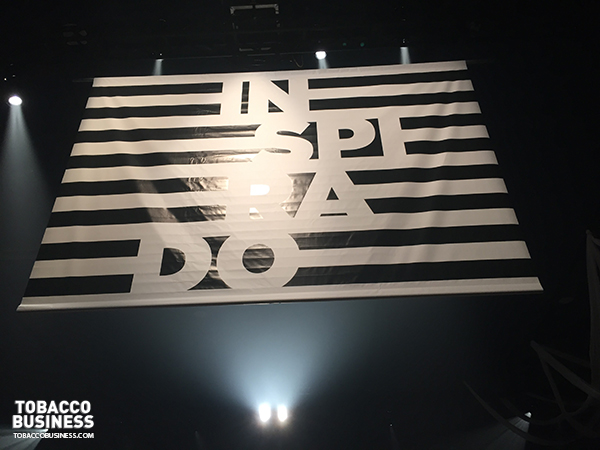 Over the years, General Cigar has shifted from creating cigars to building brands and crafting experiences. Their booth has been big and expansive, a circus of different styles, tastes, palates, blends and personalities all coming together into one very strong cigar company. This year was no different.
With the FDA and the challenge of managing multiple brands, one wouldn't have been surprised if General Cigar chose this year to scale back or focus on predicate products. That, however, was not the case. From refreshing some brands with new looks to appeal to a new generation of smoker. From the refined and simple appeal of its new Macanudo offerings to the grunge-inspired Diesel Grind, General Cigar's IPCPR 2017 releases show growth and a firm grasp of the present and future of the cigar industry. Here's what General Cigar had to share during IPCPR 2017:
Macanudo
Without even visiting the General Cigar booth, you knew what the main feature was going to be. Macanudo Inspirado Black and White took center stage and was heavily hyped in the days leading up to the show and at the opening party of the IPCPR. Sleek, refined, instantly classic in its look, these cigars pull you in just with a glance and without even lighting them up.
Inspirado White is a mild profile. The release of Inspirado Black and White rounds out the Inspirado portfolio. Inspirado White has an Ecuadorian Connecticut wrapper, San Andrés and Nicaraguan filler, and an Indonesian binder. Overall it's a creamy flavor that would be a good cigar to start off your morning. Inspirado Black is a fuller cigar with a Connecticut Broadleaf wrapper, Ecuadorian Sumatra binder, and filler from Nicaraguan. This cigar is fuller in flavor with notes of coffee and chocolate in its flavor profile.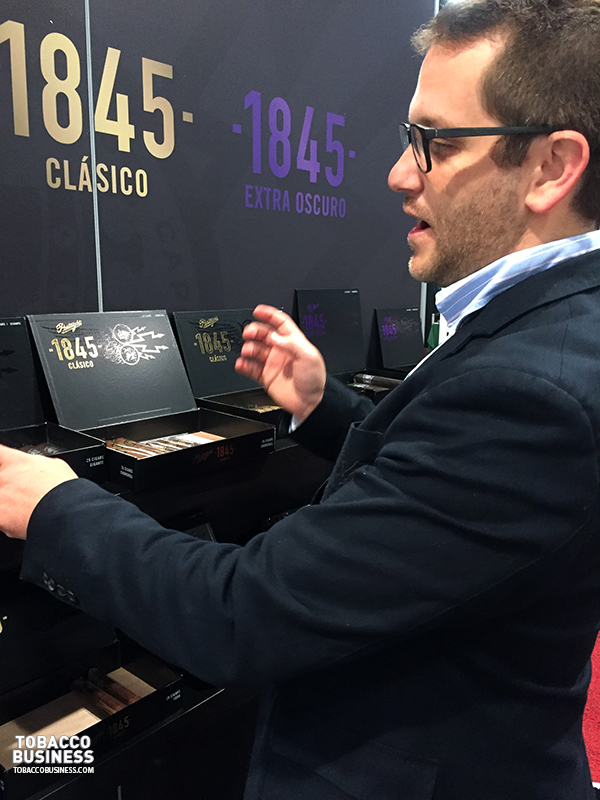 Partagás 1845
Black seems to be General Cigar's color of choice this year as the Partagás 1845 brand surprisingly received a redesign. With all new black cigar boxes, the Partagás 1845 brand feels as if it's appealing to a slightly younger audience now after ditching the usual brown, beige, and tan color profile.
Partagás 1845 was originally launched in 2012 and was one of the biggest launches of General Cigar ever. After a few years on the market, General Cigar felt it was time to give this brand a new look and relaunch it at IPCPR 2017. So, Partagás 1845 is back with new blends, new concepts, and new packaging.
"We wanted to approach a new generation of smokers and the blends and packaging are designed to reflect that. Especially the blends," said Andres Maturen Maal, Brand Manager for Partagás.
Partagás 1845 will be available in three different blends: Clásico, Extra Furte and Extra Oscuro. Clásico has a Connecticut Broadleaf binder and an Ecuadorian Sumatra wrapper, giving the smoke a creamy, rich and sweet flavor comparable to a latte, making it a great morning smoke. Extra Furte has a Honduran wrapper, Connecticut Habano binder and filler from the Dominican Republic and Nicaragua. This smoke is somewhat bitter and earthy, comparable to dark chocolate. Extra Oscuro has a Connecticut Broadleaf wrapper and binder, filler from the Dominican Republic, Honduras and Nicaragua. This cigar's wrapper has a lot of sweetness to it and the overall smoke is full bodied. Each cigar comes in four different sizes and ranges in price between $6 and $7. General Cigar believes at this price point, these cigars will be a great entryway into the Partagás brand.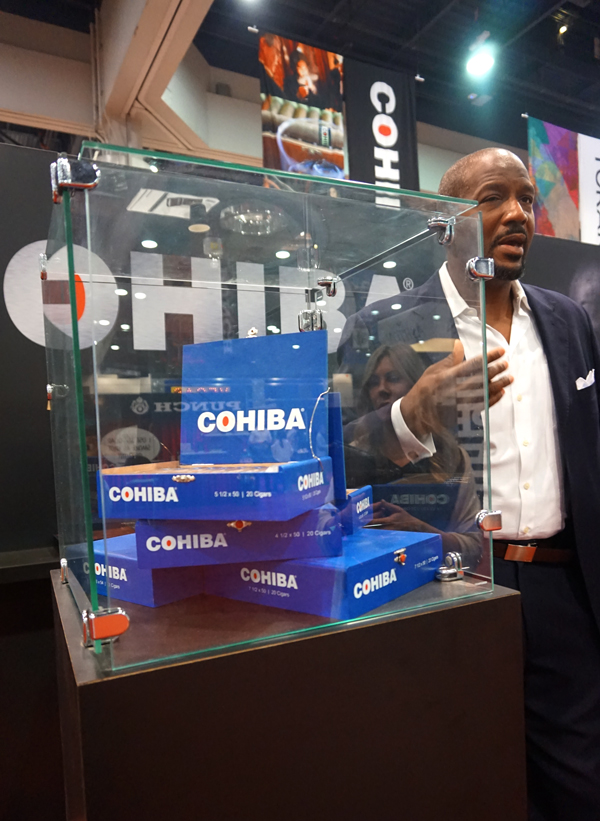 Cohiba
Earlier in the year General Cigar introduced a value priced version of its Cohiba line, Cohiba Blue. The binder and filler of Cohiba Blue is Honduran, which is a departure from the typical Connecticut Broadleaf and Cameroon. It ranges in price from $8 to $10.
Cohiba Macassar is on the other end of the spectrum and considered the top-of-the-line version of the brand. Macassar is a very rare Indonesian type of wood that's premium and expensive. Macassar wood was used in the box for this cigar. Cohiba Macassar is a medium-bodied cigar meant for the avid smoker. This cigar sells between $23 and $24 per stick.
La Gloria Cubana
This year, General Cigar managed to team up with Ernesto Perez-Carrillo Jr. to help make the new La Gloria Cubana Colección Reserva. Perez-Carrillo Jr. sold the La Gloria brand to Swedish Match in the late 1990s (Swedish Match was also General Cigar's parent company for a while). In many ways, this release goes back to the cigar's roots and heritage.