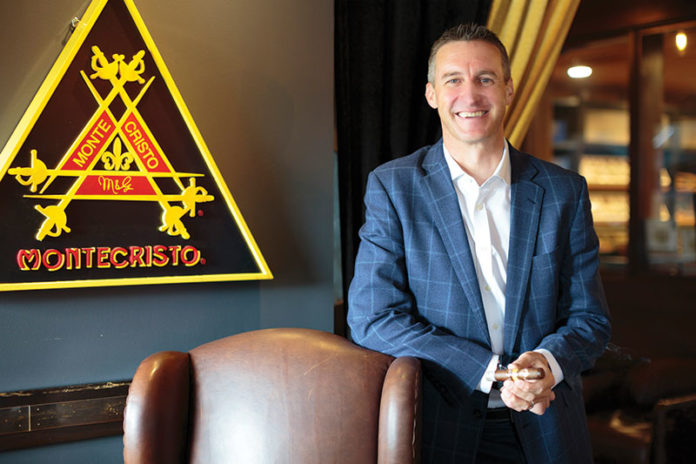 For part 1 of this exclusive interview with Altadis U.S.A.'s Rob Norris, click here.
After coming to the U.S. and spending the first months gaining a better understanding of the market and Altadis U.S.A.'s place in it, Estades and Norris worked to reinvent the sales team while at the same time reinvigorating Altadis' brands, some of which have histories that extend back to the middle of the 19th century. Driven by detailed sales reports and Altadis U.S.A.'s long-standing retail advisory board that influenced the revitalization efforts, both Estades and Norris saw results.
"We have brands that have been around for a long time, and they were conservative," Norris says. "We had to refresh them. Some people think it's very easy when you have a well-recognized brand and [that] it's going to sell. But that's not the case. You have to work hard and put in a lot of energy and effort to make a brand work, no matter how long it's been around. With brands like Montecristo and Romeo y Julieta, it's about respecting the tradition and heritage of those brands. They have a fantastic and loyal following, but you need to evolve brands and keep them up-to-date. That was something that we began seven years ago to make sure they'll be around for another 100 years. We spend a lot of time on brand DNA and segmentation to understand them. Each one has a purpose in our portfolio, and we must have a clear vision for them and then execute those plans."
In 2014, Norris was promoted to CEO of JR Cigars, Altadis U.S.A.'s sister company that specializes in wholesale, retail, online and mail-order sales. It was Norris' first experience working on the retail and wholesale side of the tobacco business, and the three years he spent as CEO of JR Cigars gave him new insight into the concerns facing most retailers and distributors.
Before Norris came to JR Cigar in 2014, the company's sales had been trending down and company morale was at a low point. The company needed direction and perhaps a fresh start. Norris expanded JR Cigars' product selection, revamped the catalog and website, and made a few changes in the company's management structure, sparking a remarkable turnaround.
"The three years at JR were some of the best three years of my work career. I'm very proud of going into a business at a time when it was having difficulties and building a fantastic management team that effectively turned the business around," says Norris. "That was the second time in my career that I built a very strong management team, and it really brings home the power of the team to me. That's what I'm bringing now to Altadis."