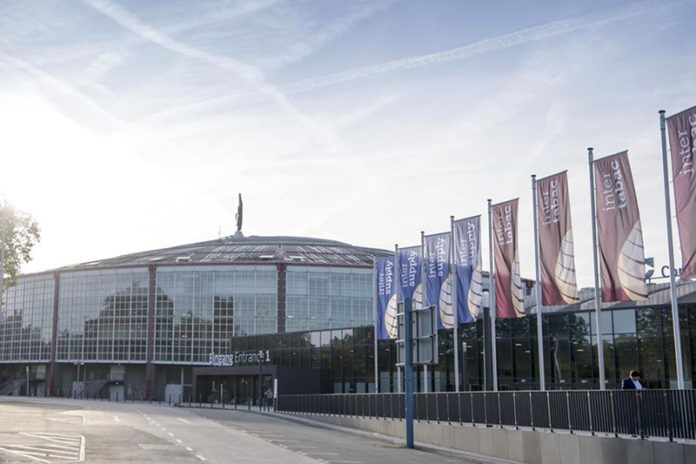 Back in May, Messe Dortmund GmbH announced the cancellation of its 2020 InterTabac and InterSupply trade fairs, which were scheduled to be held in Dortmund, Germany Sept. 18-20, 2020 [read more here]. At the time, the organizers noted that there would be some sort of event happening this year, and now those plans are being revealed.
Messe Dortmund GmbH has announced ITShub, a "best of both worlds" innovative new format for its trade show that will consist of both a physical and virtual version of the popular international trade show. ITShub will include a compact version of both InterTabac and InterSupply while the other part of this event will be a mix of a face-to-face event and virtual platform. The aim of ITShub is to bring together industry representatives, companies and worldwide visitors to talk about trends, industry topics and innovations despite the ongoing impact of the COVID-19 pandemic.
"Our event reflects the diversity of the tobacco industry and tobacco production, merging the advantages of a conventional trade fair and an online event. For this purpose, we have planned a physical presence zone with 'presence spots' taking the place of conventional trade fair stands. Here, one to four companies each have the opportunity to present their products and then move to separate communication islands for further discussions or product samples, explains Sabine Loops, managing director of the exhibition center operating company, Westfalenhallen Unternehmensgruppe GmbH. "There's also a stage area and a 'video spot' connecting the real world and the digital world. The stage program will be streamed unedited, as will the contents of the 'video spot', which companies and media partners can use for interviews and product presentations."
Through the new digital option, attendees 18 years or older will be able to register and take part in the trade show from wherever they are. Online participants will have access to interactive tastings, tour the trade show virtually and follow other trade show related programming. Access to the online portion of the show will be free of charge, unlike the physical trade show which will have a cost associated with attendance.
"When it comes to the live streaming of the on-stage program and individual product presentations – complete with simultaneous interpreting – we'll be using tools to enable direct interaction. This will allow both virtual and physical visitors to ask questions after product presentations and following talks by experts from home and abroad. We are also currently preparing offerings such as tobacco product samples that exhibitors and partner organizations will be able to send to verified users' homes. This means that one of the signature aspects of InterTabac and InterSupply – smelling, tasting, and experiencing the various products – will be preserved even during the current pandemic," Loops explains.
ITShub will be held Nov. 3-4, 2020 at the same site as InterTabac. For all the latest news on InterTabac, visit intertabac.de/en/home.