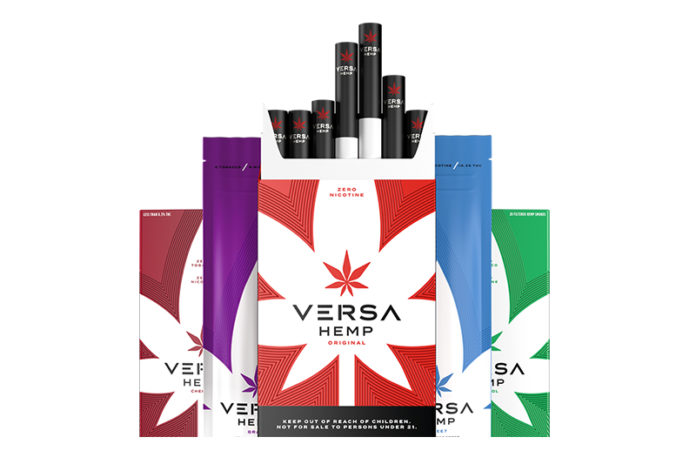 Tobacco is at the heart of Scandinavian Tobacco Group (STG) and its various business units. STG has become a market leader in tobacco, but as part of its Rolling Towards 2025 strategy, the company is looking for opportunities in new markets and categories that will help it expand beyond its core cigar business. Part of this strategy has led to the creation of a growth incubator, and one of the first new categories this unit identified as being filled with potential is hemp.
The hemp industry is full of startup companies, but few—if any—that will have the expertise and backing that Insurgent Ventures, the new division within STG with a hemp focus, will have. Unlike most startups, this new business subdivision will benefit from STG's size, trust and expertise.
"We are a large, multinational company with the ability and the resources to support our products. As a well-established, publicly traded company, retailers and wholesalers already know us. They know we stand behind our products 100 percent. They know we've been around for a long time, and that we'll be here for them today, tomorrow and for decades to come," says Leonard Wortzel, national sales manager at Insurgent Ventures. "Perhaps most importantly, we have over 200 years of blending expertise. Whether it's cigars, pipe tobacco or RYO, we have a proven track record of creating blends and brands that lead their categories. It is that expertise that we are now bringing to bear on the hemp category."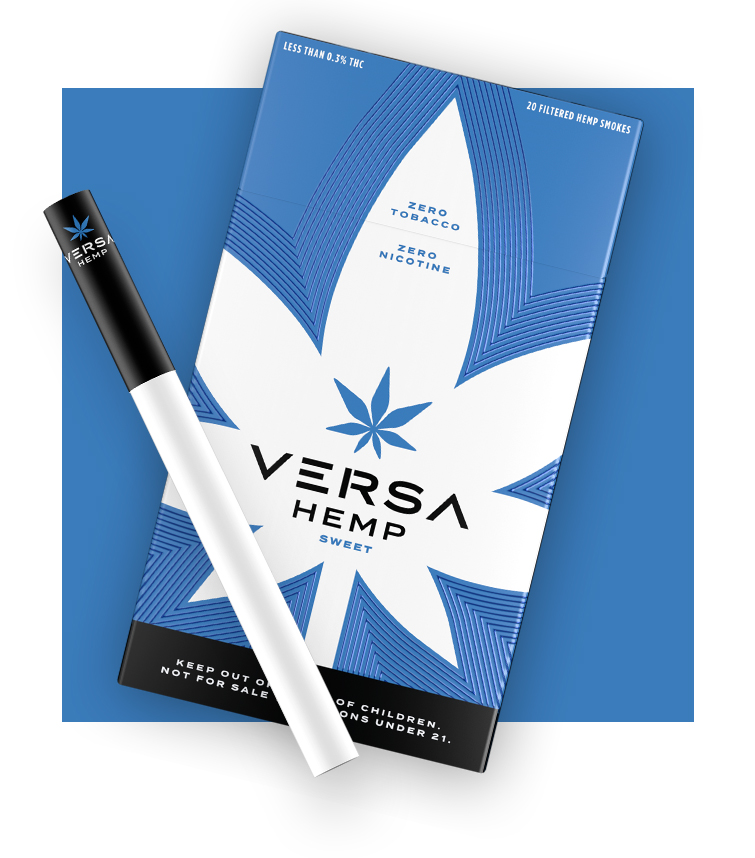 Insurgent Ventures will help the company launch itself into this new but growing category. It was important to form a new division that would focus solely on the hemp category so that the focus on the company's other businesses—General Cigar, Lane, Forged and Cigars International—wouldn't be negatively impacted. Insurgent Ventures, like those other business units within STG, requires its own focus and effort, thus it will have its own sales, marketing and customer service teams, all of which will be focused on hemp. This will allow Insurgent Ventures to be agile and flexible while helping STG to gain a footing in this new category.
"We decided to make an investment in hemp because it's a profitable category and it's growing," says Wortzel. "The current U.S. market for combustible hemp is estimated at $80 million and is projected to reach $300-$400 million by 2025, according to Nielsen in 2020. We feel we have a unique right to succeed, both because of our strong distribution network and our proven track record of creating pleasurable smoking experiences for adult consumers."
To understand the hemp industry and the products within it, Insurgent Ventures reviewed published research and also conducted its own research. It also talked extensively with retailers and wholesalers to better understand the purchasing habits and mindset of hemp consumers, which it learned were current smokers of combustible tobacco products that can be divided into three distinct groups.
"Most combustible hemp on the market today has been created to taste and smell as much like cannabis as possible. A typical tobacco smoker is not interested in that. They want something that actually tastes good—and that's where Versa comes in," Wortzel explains. "The first group would be the curiosity seeker. Knowing that hemp is legal, they wanted to give it a try. Based on the feedback we've received, they have tried the current products on the market, and the smoking experience didn't deliver what they wanted. They moved on, and you're likely not seeing a lot of repeat purchases here. This is a niche consumer and never represented the true opportunity for combustible hemp.
"The second opportunity lies with the cannabinoid-conscious. This is a smaller piece of the market; however, it still presents a viable opportunity. This consumer is interested in things like CBD and CBG and would rather get it in a combustible form than, say, in a liquid, vape or gummy. The largest group is current cigarette and cigar smokers that are simply looking for an alternative. They enjoy combustion, but they don't always want tobacco or nicotine. They want a satisfying change of pace. This is by far the largest consumer segment, yet no one has created a product for them yet that actually tastes good."
With an idea of what its potential customers are looking for in a product, Insurgent Ventures is launching with its first brand, Versa Hemp. This hemp product will be available in two formats: filtered smokes in a 20-count hard box that is similar in appearance to a cigarette box and a wood-tipped smoke packaged in a single resealable pouch. This smokable hemp product is available in original sweet, menthol and cherry, while the tipped smokes will be available in sweet, cherry and grape.
"Versa is completely different from anything on the market," says Wortzel. "We have combined the hemp with a special form of cocoa and then applied our proprietary flavorings and casings. We've eliminated the harsh, skunky aspects of hemp and created something that is much more in tune with a typical tobacco smoker's palate. In short, we've figured out a way to make hemp actually taste good."