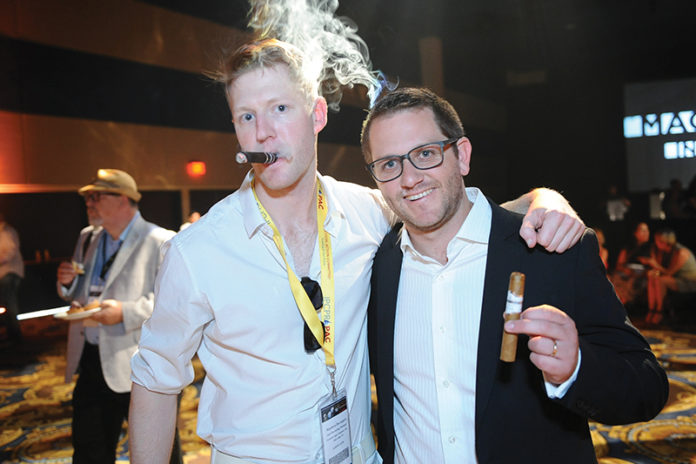 Spirits were cautiously high at July's annual gathering of cigar and pipe industry members. Keynote speaker Rudy Giuliani echoed the sentiments expressed by many in the industry when he told attendees, "The regulatory environment has never been better for the argument [this industry] needs to make."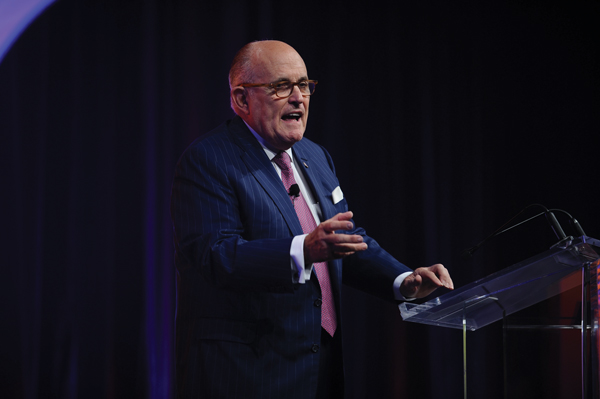 Buoyed by a new administration that is pro-business and anti-regulation, the premium cigar and pipe industry is motoring forward. Dire predictions of the industry's demise under U.S. Food and Drug Administration (FDA) regulation have not come to pass, and there's building confidence that manufacturers and retailers alike will find ways to adapt, evolve and even thrive.
Despite this sense of resilience, there were notably fewer new product launches in 2017 than we've seen in previous years—in stark contrast to the record-setting number of IPCPR product launches seen last year while manufacturers raced to get products on the market before the FDA's August 8, 2016, deadline. Many manufacturers opted to take a wait-and-see approach this year, in the meantime devoting all their energy to keeping their existing products on the market by meeting a series of FDA deadlines.
What a difference a year makes. Last summer the industry was reeling in the aftermath of the FDA's deeming regulations, concerned that the demands being placed on cigar and pipe tobacco manufacturers would drive scores of companies out of business. Only those manufacturers whose pockets were deep enough to afford to meet the costly and onerous demands of FDA compliance would survive, leaving consumers with a handful of brands from which to choose.
This year, however, feels like business as usual, with the FDA more of a hazy mist than a looming thundercloud. What's changed? Nothing and everything, noted speakers at the IPCPR's Regulatory Compliance Update session. The FDA has been continuing its long, slow march toward oversight of additional categories of tobacco, and recent and upcoming milestones include deadlines for registering establishments (September 30, 2017), providing ingredient listings (November 8, 2017), submitting a cigar warning label plan (August 10, 2017) and submitting tobacco health documents (November 8, 2017). Manufacturers are having to invest time and energy into preparing to comply, and efforts to create new products are being hampered by regulatory hurdles.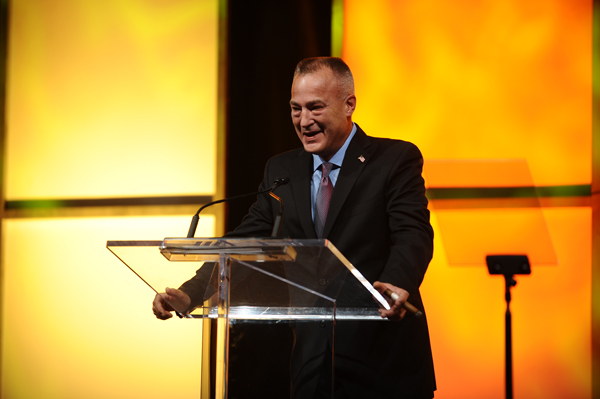 Forging a Future
In the meantime, however, manufacturers and retailers must continue to contend with the regulations already in place, noted Tom Briant, executive director of the National Association of Tobacco Outlets (NATO). For manufacturers, that involves meeting all of the compliance deadlines, including being prepared to submit substantial equivalence (SE) reports that demonstrate a product is substantially equivalent to a product that was on the market as of February 15, 2007, by May 8, 2018, or submit premarket tobacco product applications (PMTAs) by November 8, 2018. Products introduced to the market after the predicate date of February 15, 2007, will no longer be able to stay on store shelves unless the appropriate application is filed in advance of its respective deadline.
Briant also pointed out that the FDA does not have adequate staff to handle the thousands of new applications that will be coming its way—in addition to the 3,000 pending applications it has yet to get through. "We will see a situation that they are so backlogged that they cannot get through the applications, and the FDA will need to extend deadlines again or face the risk of additional litigation," he predicted.
Retail Ramifications
From a retail standpoint, Briant noted that the FDA has provided some guidance on what retailers need to do to comply with the ban on sampling tobacco products. "Essentially, free samples are not allowed unless there is an exchange of money," said Briant. Under that edict, marketing programs that involve coupons (as long as the coupon is for less than the purchase price of the item) and buy-one-get-one-free promotions are allowed, since money is exchanged. In the case of loyalty programs, where points are awarded for purchases and can be redeemed for free merchandise, Briant recommends designing the program so that the free merchandise credit can only be redeemed during a tobacco product purchase. "For example, if you offer a free cigar after the fifth cigar purchase, the customer would need to redeem that cigar when the fifth cigar was purchased or upon the purchase of a sixth or seventh cigar, so that the free cigar is provided during a purchase transaction," he explained.
Briant also warned the industry that additional regulations may well be forthcoming. "At the end of the 500-page deeming regulation document, the FDA states that it intends to adopt more regulations in the future, including a proposed clarification that would prohibit flavors in all cigars, including cigarillos and little cigars," he said. "Such a ban would certainly eliminate a lot of cigar products from store shelves."
Future Focus
Despite the many challenges ahead, when the question of how to move forward with so much uncertainty around what would and would not be permitted by the FDA was raised, the responses from legislation and litigation experts was reassuring. "The fact that there is a reconsideration of parts of the deeming rule by the FDA itself, along with the pressure from Congress and the outreach from the industry, really shows that there are some true trade winds behind our sails here," noted Daniel Trope. "The Trump administration is no friend of regulation, and I think that fits very well with us as an association and as an industry.
However, legislative change takes time, he added. "Things don't move quickly in government, regardless of the just nature of your cause—and in the meantime we all have to live under this regulatory regime"
– Story by Jennifer Gelfand. Photos courtesy of Orrie Gaines Photography LLC.

This story first appeared in the September/October 2017 issue of Tobacco Business magazine. Members of the tobacco industry are eligible for a complimentary subscription to our magazine. Click here for details.