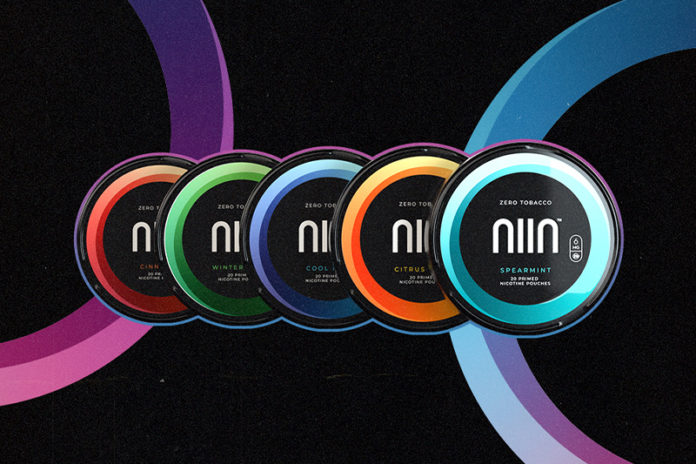 According to a MarketWatch report published in December 2020, there are big business opportunities in nicotine pouches. Nicotine pouches are smoke-free, spit-free, and often times tobacco-derived nicotine pouch products that come in a variety of strengths and flavors. As more consumers begin to go smoke-free, nicotine pouches are becoming the preferred means for someone getting their nicotine fix without having to use combustible tobacco products, such as cigarettes.
Nicotine pouches contain a finely ground neutral cellulose base that is flavored and has nicotine added to it. During the final production steps, the base is wrapped in paper. When the user puts the pouch inside their lip, the saliva in the mouth activates the flavoring and nicotine. According to MarketWatch analysis, the global nicotine pouch market is projected to reach $32,770 million by 2026. The nicotine pouch category is dominated by products from various manufacturers, including Swedish Match, Altria, Swisher and R.J. Reynolds Vapor Co., and companies like NIIN hope to further disrupt the growing new category of products.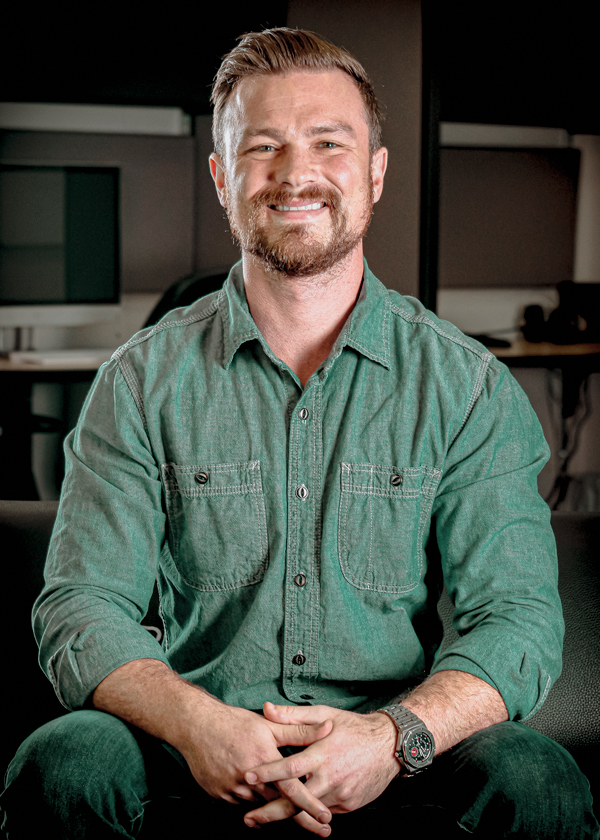 At NIIN, the company's motto is "nicotine innovated," and it has set out to create an entirely different nicotine pouch than what has previously been available. NIIN's story dates back to 2019, when Patrick Mulcahy, CEO and founder of Streamline Vape Co. and NIIN, and his team met with one of his company's distribution partners in Poland. In the middle of the meeting, a member of the distribution team stopped the meeting and left the room briefly, later returning with a stack of cans in every color of the rainbow that he went on to pass around the table. The distributor told Mulcahy and others at the meeting about how the pouches in the colorful cans were popular in Poland and demanded that Mulcahy and his business partners at the meeting try them immediately.
"The flavor was OK, the nicotine strength was ungodly high, and the branding was, how do I say this, interesting and vulgar for those who know the Polish language [Kurwa]," says Mulcahy. "As we sat around the table looking at each other, our lower lips on fire from the 50 mg Eastern European pouches, we looked at each other, and everyone had a lightbulb over their head. We immediately saw the correlation between nicotine pouches and our company."
Before this meeting, Mulcahy's company had been involved in nicotine through the vapor products it manufactured. As his company and the vapor industry matured over the years, its focus broadened to harm reduction from combustible and oral tobacco and offering people alternative choices to the nicotine products that were already on the market. Mulcahy saw potential in the nicotine pouch category, but he knew that if his company was going to bring their own take on the product to the market, it had to be done differently.
An Opportunity Realized
Mulcahy, a former smoker and tobacco chewer, experienced firsthand the opportunity that vaping and nicotine pouches presented consumers who were in search of alternatives to more traditional tobacco products. "In reality, there is no reason for people to use tobacco products as they have for over a century when there are solutions and products like NIIN on the market that offer a purer form of nicotine satisfaction," he says.
Mulcahy knew that creating a nicotine pouch that was truly reduced harm and tobacco-free was easier said than done. His company was going to be competing for market share against companies with market caps of $5 billion, so he knew that unlike what happened when his company entered the vapor category years before, there would be little time to learn on the job—they had to do their research and understand this new category a lot sooner. He and his team began with a SWOT (strengths, weaknesses, opportunities and threats) analysis of the nicotine pouch market and all of the major players in it, applying both quantitative and qualitative analyses to their findings. Mulcahy and his team surveyed stores and customers, analyzed data from Nielsen and other sources, reviewed every report they could get access to, and studied SEC filings, annual reports and earnings reports to better understand nicotine pouches and the business around them.
Once NIIN's team—which consists of chief operating officer Matthew Halvorson, senior vice president of business development and strategy Jeff Vera, brand development
specialist Brett Reed and national sales director Peter Karfias—had a basic understanding of the category, they began to develop the product and the brand.
"I got to work with our manufacturing partner and really dialed in the formulation for the five NIIN flavors over several months, tweaking the flavors and other ingredients that gave it its taste, mouth-feel and moisture level," Mulcahy explains. "Since this is a moist white-portion pouch and not a dry portion pouch, we had other unique opportunities and obstacles to overcome in the flavor development department, but we feel very confident the market will give way to a strong demand for this type of pouch. We chose to launch NIIN with citrus chill, cinnamon, wintergreen, cool mint and spearmint flavors. We originally thought the market demand was leaning toward more fruity flavors, but the market data we collected showed that mint [flavor] of any kind far outperforms any fruit flavor. Our unique flavor consideration came with our launch of citrus chill, a flavor the market has yet to see. We will continue to emphasize fruit with mint or menthol effects, which has not been done at all in the pouch market. This combines the best of both worlds, in our opinion."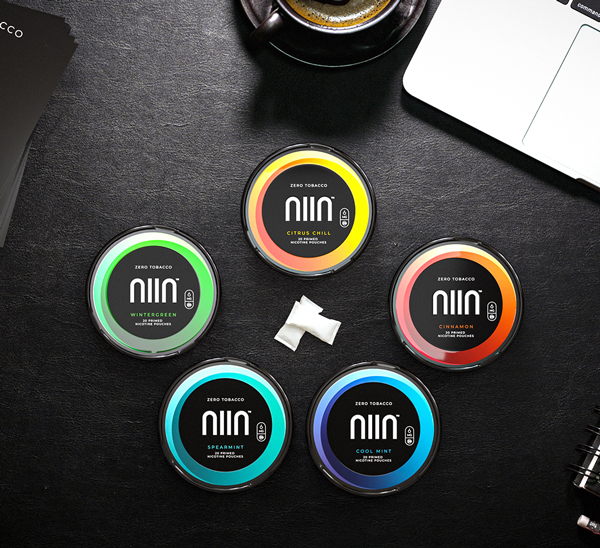 Branding was another important phase of NIIN's product development. Just as with the product itself, Mulcahy wanted to bring a new type of branding and overall message to the nicotine pouch market with the release of NIIN. It was decided that the branding would focus on symbolic imagery—like the NIIN zero circle—and would be a play on words in terms of the product's name, NIIN, which alludes to the tobacco-free nature of the nicotine in the product (none, nil, nada) and the company's motto, "Nicotine innovated." The clean and polished branding that featured dark and color contrasts would help capture the attention of consumers, and the overall branding would visually communicate to them that NIIN was ushering in a new era of nicotine pouch products that broke ties with tobacco.
Going Tobacco-Free
Having built a business around the idea of harm reduction and non-reliance on tobacco, Mulcahy knew that he wanted to create a nicotine pouch product that didn't contain nicotine derived from tobacco. Other nicotine pouch products on the market have made the claim that their products are tobacco-free, yet their pouch's nicotine comes from tobacco plants. "Some attempt to get around this is by saying that they have a purification process, but no amount of this will ever remove the constituent impurities found in their nicotine derived from the tobacco plant," Mulcahy explains.
For Mulcahy, NIIN was built on the idea of innovation and doing things differently. One of the product's major innovations is its use of TFN (Tobacco Free Nicotine) made by Next Gen Labs. TFN is created entirely in a lab, meaning that NIIN pouches contain no tobacco-derived ingredients and are also free of the residual and constituent impurities found in tobacco and products containing tobacco-derived nicotine. Additionally, synthetic nicotine like TFN is not currently regulated by the U.S. Food and Drug Administration (FDA), so NIIN products are not subject to traditional nicotine taxes in a number of states.