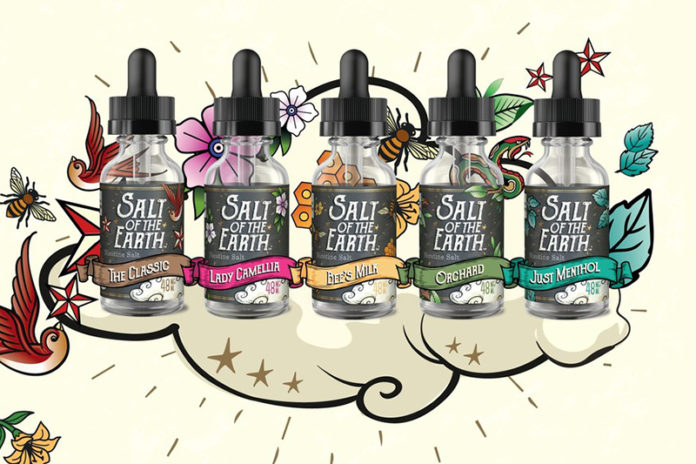 With intentions of taking on the popular vaping device Juul, Imperial Brands Ilc announced that it will be launching nicotine salt pods in both the U.K. and in the U.S. The new vaping pods contain nicotine salts, which allows for quick absorption of the stimulant into the bloodstream than what occurs when traditional e-cigarettes are used.
In a statement to investors, Imperial Brands Plc's chief executive officer Alison Cooper commented: "The type of experience Juul delivered was definitely a step forward. Smokers weren't switching completely into vaping before because the experience wasn't satisfying enough. That's what we are trying to achieve."
Cooper went on to suggest that smoking alternatives like nicotine salts and vaping are a opportunity rather than threat to tobacco businesses like Imperial Brands Plc. She also noted that with the growing popularity of e-cigarettes in the U.S. and in the U.K., there's a growing demand for nicotine and opportunities for Imperial Brands and its products. Last year, there was a reported 18 percent decline in the cigarette market in Japan where heat-not-burn devices from British American Tobacco, Philip Morris International and Japan Tobacco have all experienced a boost among adult consumers seeking alternatives to traditional cigarettes.
Imperial Brands, which currently has its own vaping device on the U.S. market known as blu, has reportedly been making a profit in the U.S. That profit, however, has been cut into with the growing popularity of Juul, causing Imperial's market share to fall by more than half to 8 percent in the last year according to Wells Fargo. To cut costs, Imperial has reduced the number of components in its myBlu device in order to save on manufacturing costs.
In its efforts to move into next-generation products and smoking alternatives, Imperial Brands is also participating in a $10 million fundraising by cannabis by Oxford Canabinoid Technologies, a cannabis research firm. The company sees cannabis as the next heavily regulated product category but as more states and governments begin to legalize it, more opportunities will present themselves for Imperial Brands and other big tobacco companies.
For all the latest news from Imperial Brands, visit imperialbrandsplc.com.