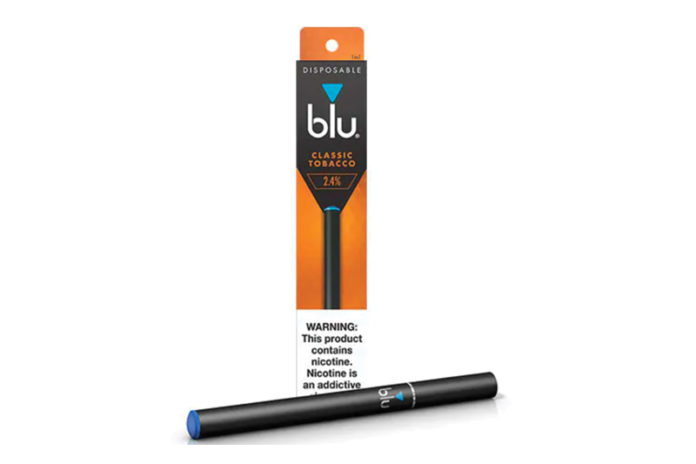 Imperial Brands is blaming the U.S. crackdown on vaping on its potentially flat full-year profits and revenue. The company is blaming the vaping "epidemic" and recent surge in vaping-related lung illnesses on nearly 12 percent of its shares being wiped away on Thursday, Sept. 26, 2019.
Imperial Brands is the manufacturer of blu e-cigarettes. E-cigarettes have been criticized by health advocates and the federal, state and local governments for their popularity with minors and their role in nicotine addiction. In recent months, e-cigarettes and vaping has been linked to an outbreak of lung illnesses, often linked to vaping and e-cigarette use with THC and nicotine pods, but not exclusively. States–including Michigan and New York–have instituted temporary bans of flavored products with other cities and states around the U.S. also considering bans. The Trump Administration has voiced its support of a national flavored ban and the U.S. Food and Drug Administration is expected to release updated guidance related to e-cigarettes and vaping by the end of the year [read more here].
According to Imperial Brands, the recent actions taken in the U.S. to restrict access to flavored e-cigarettes and vaping products has prompted a slowdown in the vapor category and some retailers and wholesalers now refraining from placing orders of these products out of fear of increased scrutiny and more bans. Imperial Brands now predicts its annual revenue will grow around 2 percent and earnings per share (EPS) being flat this year in comparison to 2018. In all, next generation products (NGP), which focuses on the development of e0cigarette and vapor products, is expected to also slow and under perform this year. Imperial is reportedly considering ending some of its supply chain contracts associated with its next generation productions.