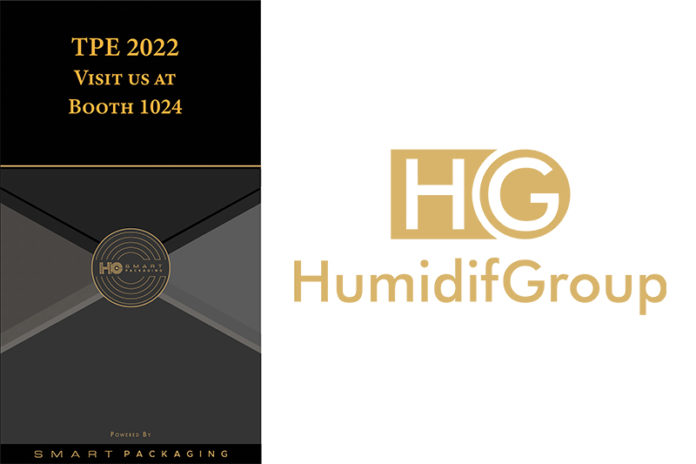 HumidifGroup USA, known around the world for its luxury packaging, design and tobacco industry accessories, will be showcasing its Smart Packaging technology at Tobacco Plus Expo (TPE) in Las Vegas, Jan. 26-28, 2022.
HumidifGroup has been in the business for 30 years and felt now was the time to embrace the latest technology to enhance its products. Through NFC technology that is embedded within a cigar box or accessory, an end-user can tap his or her phone to packaging or an accessory with this technology and can then through a secure connection can enjoy a host of amazing interactive features including virtual and augmented reality, pairing notes, reordering information and much more. HumidifGroup USA first introduced its Smart Packaging to the public in late 2021 in conjunction with the launch of Ferio Tego Cigar Co. The Smart Packaging technology enhances the consumer experience through the use of NFC technology which immerses the end-user with interactive information, slick videos and education with the simple tap of a phone. HumidifGroup is the first packaging company to use this technology within the tobacco industry.
"We welcome everyone to visit booth 1024 to experience the Smart Packaging technology firsthand as your smart phone will serve a portal to experience the next big thing in packaging. Smart device stations will also be at the ready to further enhance the experience," states Pierre Jebian, director of HumidifGroup USA.