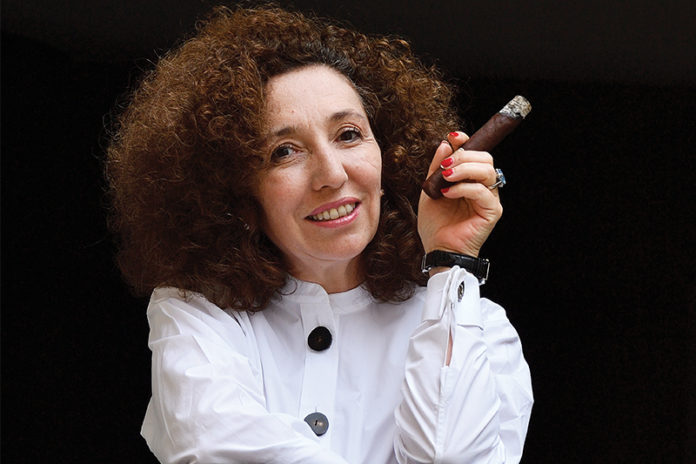 Part 2 of an exclusive Tobacco Business Magazine cover feature on Maya Selva. For part 1, click here.
The Journey Expands
With a growing international presence, Selva also expanded her company's cigar lines. She added more sizes to the original Flor de Selva brand and offered the cigars in maduro-wrapped versions. In 1999, Selva added Cumpay, a Nicaraguan puro made at Plasencia's Nicaraguan factory. In 2002, she opened her own factory in Danli to produce just one cigar line: Villa Zamorano. As Selva expanded Maya Selva Cigars' portfolio to please more aficionados' palates, her ability as a cigarmaker was challenged and grew apace.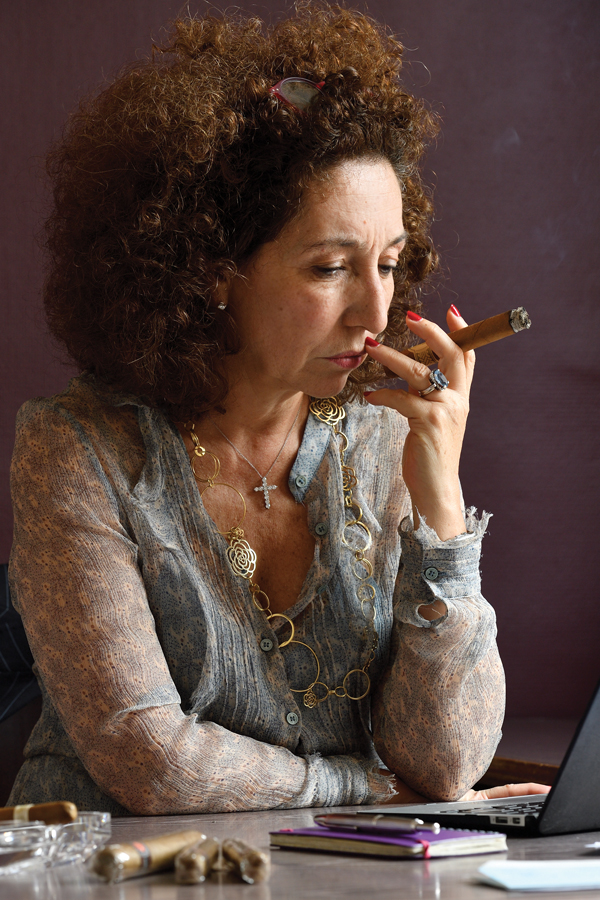 "I first made cigars that I liked," Selva explains. "Now there are some cigars that have pushed me past that level of expectation from amateur to professional cigarmaker. I know I can blend cigars, and now I'm running a company so I'm blending as a professional. There are a lot more responsibilities, and it's a different game. When I started, I learned that the market said it liked my blending approach. Then I did Cumpay, which was a completely different learning experience than Flor de Selva. It was the next step. Then we needed more cigars to cover all of the flavor profiles. Your product offerings need to be complete, and there are deadlines to meet when you own a company. There are vitolas that I have made with this professional approach that I personally wouldn't want to smoke—smokers tell you what they want, and you need to fulfill that. You take the journey, but I do it without harming the DNA of my company—to me, that would be a betrayal. Our roots run deep—the company changes, but the mission never does."
Maya Selva Cigars' mission has always been about taking consumers on a journey to Honduras and Nicaragua and experiencing the sensations that traveling to those places gives one through the tastes and aromas of the company's cigars. For Selva, Honduras means mountains, pine trees, jungles, coffee and sandy soil. Nicaragua means volcanoes as well as black, rich volcanic soil and lower altitudes. Bringing those flavor sensations to cigar smokers half a world away is the challenge—and the fun—of being a cigarmaker. For Selva, terroir means everything for her cigars and gives them their signature flavors and aromas.
"The origin—the soil—is our signature. I want each of my cigar lines to offer a balanced taste of the characteristics of the tobaccos from the land where they are grown and made into cigars. With its higher altitude and sandy soil, Honduras grows tobacco that is very aromatic. Flor de Selva cigars tend to be very elegant and aromatic, bringing out those characteristics of Honduras. When you are born somewhere, you have the smells, and you identify them—you don't rationalize them. So making a blend that would reveal that—you are just in that moment. Cumpay was working with tobacco from a land that was new to me: Nicaragua. I needed to understand that land. It was more like an intellectual approach. Nicaraguan tobacco grows in very rich soil, and it's dense. That's a dimension of that tobacco that we want to offer with Cumpay. With Villa Zamorano, it was the challenge of offering the best-tasting cigar with the tobaccos that we have available to us each year and creating a brand where the components changed year in and year out, but the taste experience remained the same."
Selva characterizes each of her brands as serving a different type of cigar smoker and says that there are very few people who love them all. Flor de Selva is elegant, luxurious and medium-bodied. Cumpay is dark, rich and intense, with full flavors and full strength. Villa Zamorano is a cigar that offers a basic, full tobacco taste. While they are all very different and might appeal to very different audiences, Selva says that they all have two things in common: respect for the tobaccos and where they came from as well as the passion from the people who make them.
"The terroir and the people are really part of Maya Selva Cigars' DNA," Selva concludes.
"The soil, the weather and the people who made the cigars were the magical combination that created Maya Selva Cigars' terroir. European cigar aficionados gave us the opportunity by trying our cigars, and now the rest of the world gets the opportunity to experience them too. We try to be consistently elegant and not have anything sharp in our flavor profiles. We have some beautiful cigars that have a lot of personality, but they are very accessible to all cigar smokers."
This story first appeared in the September/October 2019 issue of Tobacco Business magazine. Members of the tobacco industry are eligible for a complimentary subscription to our magazine. Click here for details.
– Story by Stephen A. Ross, editor-in-chief of Tobacco Business Magazine. Photos by Luc Monnet.