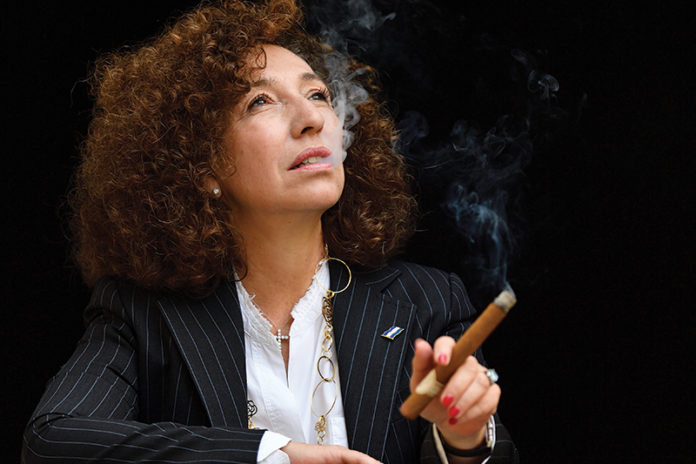 From the very beginning of its 24-year history, Maya Selva Cigars has had an international flair that reflects the global vision and character of its founder. Born in Paris to a French mother and a Honduran father, Maya Selva grew up in Honduras before moving back to France when she was a teenager to attend university. Having spent significant time in both Honduras and France, Selva developed a curiosity and passion to experience both countries' cultures as deeply as she could. After finishing her education in Paris, Selva sought employment, and on her resume she referred to herself as "Atlantic-minded"—reflecting her multinational upbringing. But although she had no difficulty finding jobs, something about her past kept rising within, urging her to do something more with her life. She experienced a strong desire to bring something from her Honduran homeland to her European birthplace. She often thought about how she could represent the best of Honduras on an international stage, and she eventually determined that producing her own cigar line in Honduras and offering it for sale in France would be the answer.
To be sure, Selva was no novice when it came to cigars. Perhaps as a subconscious tribute to the land she left behind, Selva started smoking cigars while at university in Paris. When the Berlin Wall fell in November 1989, Selva and her friends smoked cigars as they drove from Paris to Berlin to join the celebration. She was proud of Honduras' historic association with cigars, which stretches into Central America's prehistoric past before European exploration, conquest and colonization. The mountainous land and its sandy soil had proven to be an ideal spot for tobacco cultivation and cigar production, and with cigar consumption on the rise in the early 1990s, starting a cigar business seemed like the perfect opportunity for Selva to highlight Honduras on the international stage.
"Honduras has a long tradition of where the raw materials come from, and since I got my university degrees, I could understand European flair and style concerning cigars," Selva explains. "The cigar tradition in Europe was mainly Cuban, and many people like what they know. When I started thinking about starting my own Honduran cigar line, I needed to allude to the importance of the blend and the soil. At the time, Honduran cigars were completely unknown in Europe, but there was curiosity about Honduran tobacco and what it could provide that might be different from the Cuban cigars that they were used to smoking."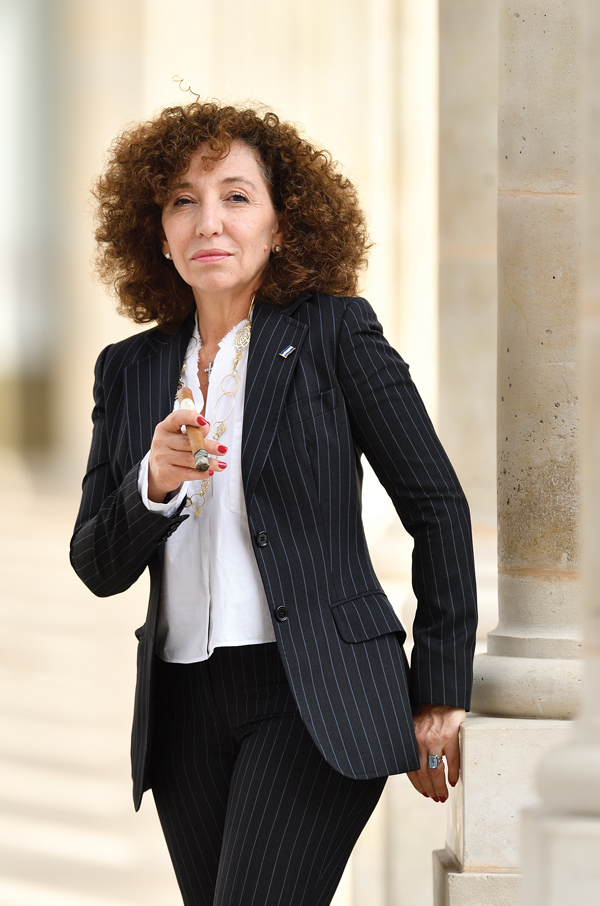 Breaking Down Barriers
By 1993, Selva intended to create Flor de Selva, a line of Honduran-made cigars created using only Honduran tobacco, but she quickly learned that it would take a lot more courage than she realized to turn that intention into reality. Her Honduran grandfather had a friend who was a co-owner of the Flor de Copan factory in Honduras. She approached him about making the cigars for her, and he did everything he could to dissuade her, telling her that it was more complicated than she could handle. Talks with several other Honduran manufacturers resulted in revealing similar chauvinistic attitudes. Then Selva met Nestor Plasencia Sr., who agreed to help her realize her dream.
Plasencia encouraged Selva to treat his Tabacos de Oriente factory in Danli, Honduras, as her own. He allowed Selva to choose several employees to work with, and the Flor de Selva team soon began to work on creating the first Flor de Selva cigars.
"It was a very big privilege to get the practical training in a company that allowed me to jump from one department to another," Selva recalls. "It was a great endorsement. Nestor gave me an opportunity, and I had to grab it. I honored that endorsement."
Selva wanted her cigars to be recognized for their quality, but she pondered what quality for cigars really meant. Working with the tobacco and cigar experts inside Plasencia's factory, Selva learned how to express the quality of her cigars and created a production procedure that resulted in achieving her standards regardless of the typical variables that can affect tobaccos. She discovered that while quality can be consistent by taste, the craft of making cigars taste the same year after year requires different approaches.
"It's a knowledge that you can't gain in books but can only acquire by experiencing the tobacco," Selva says. "You learn the theory in books but then discover that the theory is a bunch of B.S. I learned to follow their techniques. The work that produces the consistent results you want is dynamic and is never consistent in its own right."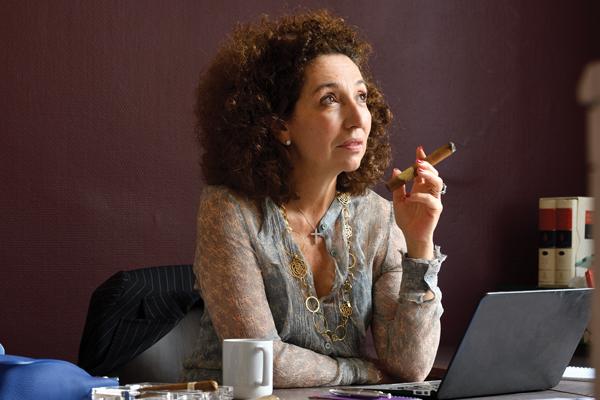 By 1995, the Flor de Selva cigar brand was ready to debut on the French cigar market with five sizes—Doble Corona, Robusto, Panatela, Churchill and Corona—and Selva asked the five top Parisian cigar shops to consider selling her cigars. Although they were skeptical of the cigar brand's potential for success, each of the shops agreed to try them, stressing that their customers would ultimately determine whether they would order more boxes. Within a week after placing the first Flor de Selva cigars inside those shops' humidors, Selva received calls from the shops asking for more. Soon other shops in Paris and around the country were calling to open accounts, and the brand grew. It wasn't too much longer before Selva received calls from retailers in Germany, Switzerland, Italy and other countries asking to carry Flor de Selva. Selva's idea of representing Honduras through cigars had struck a chord with European cigar smokers, and it would soon find fans in Asia and North America as well, becoming an international brand within a few short years.
"It was never my goal to become an international cigar company," Selva says. "It was more of gaining opportunities as they arose, so it was a much more organic growth. It was more emotional than rational, and I was answering only to myself when it came to making decisions. These were my cigars, and all I wanted to do was create a cigar and see what cigar aficionados thought about it. They are the final judge when it comes to cigars. Friends told friends about the cigars, and the sales grew across borders. There was InterTabac in Dortmund, which I attended to support my distributors, and word of mouth about the brand grew. My dream of making a cigar to represent Honduras was becoming a business, but the goal remained the same: make consistent handmade cigars with a strong origin identity and share that with consumers. I wanted to take them on a journey to where the tobacco is grown, and I still want to take them on that journey."
This story first appeared in the September/October 2019 issue of Tobacco Business magazine. Members of the tobacco industry are eligible for a complimentary subscription to our magazine. Click here for details.
– Story by Stephen A. Ross, editor-in-chief of Tobacco Business Magazine. Photos by Luc Monnet.