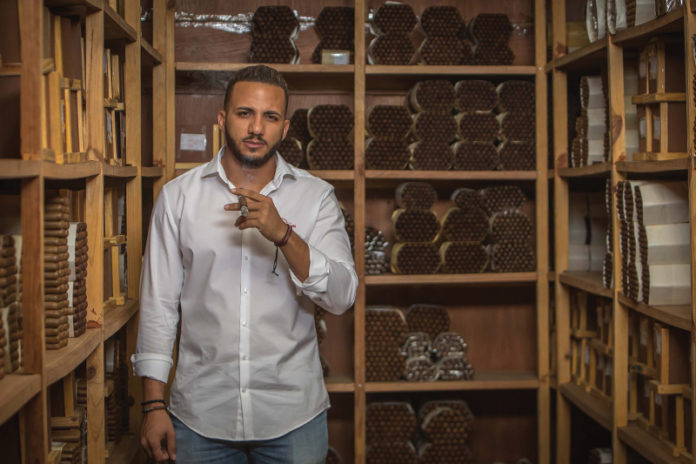 Henderson Ventura is co-master blender at Tabacalera William Ventura, a boutique-style factory located in Tamboril, Dominican Republic. He treats cigar blending like a professional sport. In order to become a pro, he has trained every day and has surrounded himself with tobacco every day to help him better understand the plant and how to adapt to all of the curveballs that nature may throw its way. He believes that, like any good thing in life, if you take care, pay attention, nurture, evolve and stay interested, the end result will be worth all the work. When it comes to blending a cigar, he has learned that the blend must be adjusted based on each tobacco crop's unique characteristics. That's the only way for a blender to achieve some resemblance of consistency in his or her work. He also works with a boutique mentality in mind when blending, knowing that his cigars must appeal to many different cigar smokers and their palates.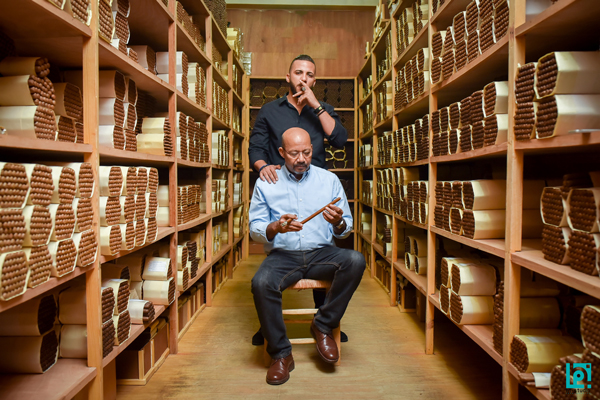 "We keep a pretty simple formula: create such a unique blend with balance, complexity and strength that supports a brand's vision. It doesn't just grab the attention of smokers but maintains it so it becomes a memorable cigar," he explains.
Creativity plays a big part in his blending process, and Ventura's creativity is inspired by curiosity. Throughout the blending process, he plays what he calls the "what if" game, which often leads to a two-fold blending process. The first part of the process is identifying a single puro and the flavors each tobacco has. Similar to a chef or a wine maker, he then begins to add to the blend to achieve a particular outcome. Sometimes it's to support an existing flavor; other times it could be to create balance or add layers of complexity to the smoke.
"The beautiful thing about the tobacco is that it sort of steers me in the direction needed," says Ventura. "The strength can also be controlled by flavor. It really is such an experiential process that I strive to pass along to the smoker with the complexity and flavors I create."
Ventura finds inspiration in the opinions and ideas of others, which has opened the door for him to work with other brands and partners. One of these partners is Robert Caldwell, who he met in 2012. Ventura latched on to Caldwell's eye for trends and his entrepreneurial pursuits. When they met, Caldwell was in the midst of creating Hotel Humidor, a business aimed at providing customized cigar recommendations to hotels. Caldwell was advised to visit Tabacalera William Ventura, where he met Henderson. The two found common ground when it came to their ideals and love of cigars, though their different palates led to the eventual Caldwell Cigar blends.
"I met Henderson about eight years ago. He was a lot more shy and quiet than he is now. He was a sponge, soaking up everything he could from everyone around him," Caldwell recalls. "I originally went to meet with his father in Santiago, and Henderson and I ended up spending a lot of time together. He was curious about everything: my history, my passion for cigars, the U.S. market. He must have asked me a thousand questions in two days."
"Henderson and I have very different palates," Caldwell continues. "His father and I have identical ones. What Henderson builds I don't immediately like. And what his father or I build he doesn't immediately like. But then we come to love and appreciate the others' creations."
As Ventura and Caldwell built their working relationship, Ventura was soon introduced to other cigar brand owners. Ventura and La Barba Cigars' Tony Bellatto met during the 2014 International Premium Cigar & Pipe Retailers Association (IPCPR) trade show and convention. Introduced by Caldwell, Bellatto and Henderson became friends and soon collaborators, brought together by their passion for the craft surrounding cigars.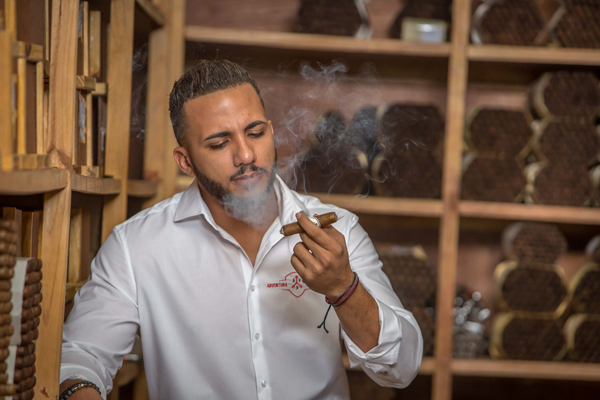 "Henderson and I share a very similar palate," reveals Bellatto. "He is also very skilled at translating the flavors and experiences I want in a cigar into a workable blend. He is also open to suggestion and is always trying to improve upon previous things he has done. He is always pushing the limits on fermentation techniques and developing key relationships with the farmers and growers of tobacco."