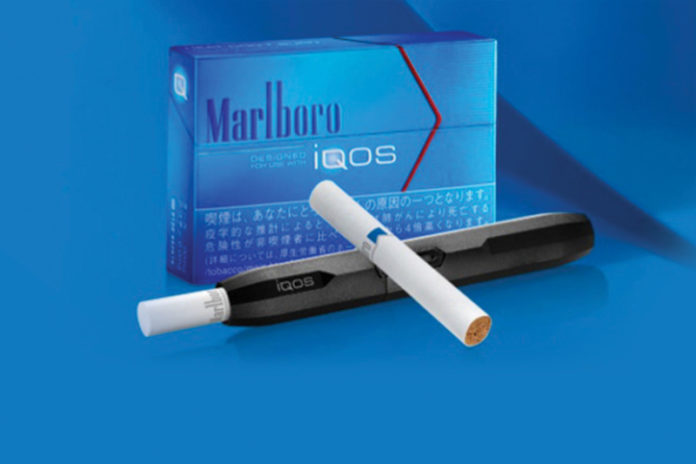 Millions of dollars and years—maybe even decades, depending on your perspective—in the making, heat-not-burn products from Big Tobacco companies are finally poised to hit the U.S. market. Philip Morris International (PMI), R.J. Reynolds (RJR) and British American Tobacco (BAT) have made huge bets on developing devices that heat tobacco until it's just warm enough to emit an aerosol but not quite hot enough to cause combustion—the chemical process said to be responsible for creating the toxins that smokers of traditional cigarettes inhale. In fact, PMI CEO Andre Calantzopoulos recently told shareholders, "It is crucial to underscore the fact that, despite the occasional expected or potentially unexpected speed bump, reduced-risk products [RRPs] constitute our most promising growth opportunity, now and over the long term. Simply put, they are the future of PMI."
The reduced-harm designation may prove pivotal to consumers embracing the product, notes Darren Collett president of Seymour, Indiana-based Collett Enterprises, owner of 28 retail tobacco stores.
"I'm concerned it may be considered a "me too" product if it is not aggressively introduced and does not receive the positive risk-reduction ruling," he says, adding that how the product is priced and marketed will also factor into its success. "I believe there is potential … if it is introduced at an aggressive price point and receives a positive reduced-risk ruling."
At present, PMI has a significant lead in the global heat-not-burn arena. Rival company BAT's Glo heat-not-burn device is still only available in five countries, and an application for the product has yet to be filed with the FDA, although the company has pledged to do so by year-end. BAT, however, reportedly hopes to leapfrog PMI by filing a substantial equivalence claim that would streamline Glo's path to market by arguing that it is substantially equivalent to RJR's Revo, a tobacco-heating product already available in the U.S. (BAT purchased RJR in 2017.)
Japan Tobacco, meanwhile, has yet to launch a pure-play heat-not-burn product, although the company has said it will debut one in Japan this year. In the meantime, its Logic subsidiary is test marketing a hybrid e-cigarette/heat-not-burn device in several U.S. states.
That this flurry of activity raising awareness of a promising alternative to combustible cigarettes is welcome—if somewhat mystifying—news for companies like Fuma International, which already markets what company president Greg Conley describes as a heat-not-burn equivalent product in the U.S. "When you say 'heat-not-burn,' you're referring to heating the oil that's in a tobacco leaf—which is what consumers want—and exciting it to the point where it becomes vapor and the consumer can enjoy that flavor," says Conley. "That's the concept. And we all have our own version—secret sauce—of how to do that. Really heat-not-burn is just another form of vapor."
In Fuma International's case, that secret sauce involves a patented process of extracting oil from tobacco leaves to produce a liquid tobacco that can be used in virtually any vaporizer on the market—ultimately turning pure tobacco into vapor. "We make it cost-effective and inexpensive for consumers to get a pure tobacco product," says Conley, a former smoker who has been in the vapor industry for more than a decade and seen Fuma through several iterations of product technology. "Consumers of combustible cigarettes enjoy the taste of tobacco, the way it's made in nature. By taking the oil out of the leaf, our process allows them to do that."