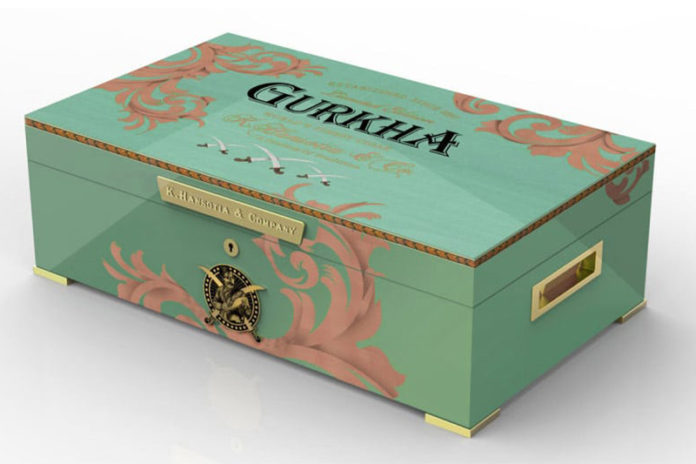 For fans of Gurkha Cigars, there's a new release on the horizon that should excite you. The premium cigar brand has announced the release of its Royal Humidor Limited Edition Collection. This release includes three different humidors: a green, black and burl-colored.
Gurkha's Royal Humidor Limited Edition Collection will retail for $7,500 each and will come with 200 Cellar Reserves cigars, each available in Gurkha's Prisoner vitola coming in at 7 x 54. Four of these perfecto vitolas are exclusive to this humidor release. Cigar enthusiasts can expect 40 of the five different Cellar Reserve blends including Cellar Reserve 12, Cellar Reserve 15, Cellar Reserve 18, Cellar Reserve 21, and Cellar Reserva Limitada.
In a press release, Kaizad Hansotia, CEO of Gurkha Cigars, stated: "We take great pride in our packaging. Gurkha's boxes and humidors have long been considered collectors' items and the limited edition Royal Humidor is a beautiful statement piece for any home."
For all the latest news from Gurkha Cigars, visit gurkhacigars.com.