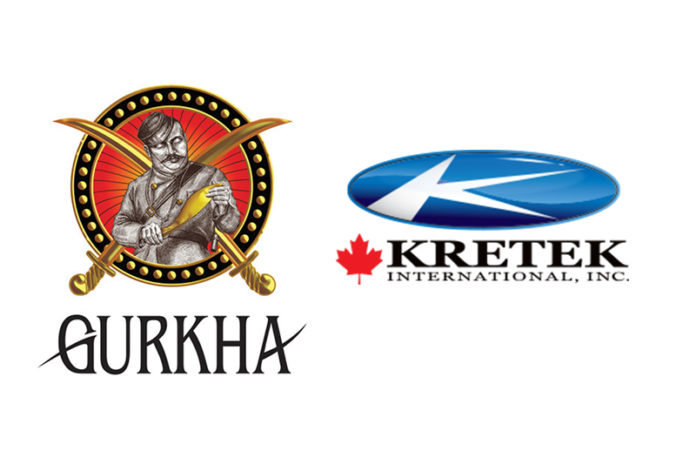 Gurkha Cigars is partnering exclusively with Kretek Canada to distribute its premium cigar brands throughout Canada. Gurkha's brands include Grand Reserve, Cellar Reserve, Seduction, Ghost and Master Select, among many others. Through this partnership, Gurkha hopes to not only make its cigars more available in the Canadian marketplace but to also increase brand awareness through special events and promotions.
"Canadians represent the largest percentage of non-U.S. citizens vacationing in the United States. As a result of these travels Canadians are asking their local retailers to carry more Gurkha cigars," said Kaizad Hansotia, CEO of Gurkha Cigars. "We decided that we needed to have a larger sales effort in Canada. Gurkha only partners with the best and Kretek is both highly respected and highly efficient, they will be key to the expansion of Gurkha nation."
Kretek International Canada was founded in 2000 and is a branch of Kretek International, Inc. based in Moorpark, California. Kretek International, Inc. is the number one importer, marketer and distributor of specialty tobacco products to the convenience, mass, and national retailers. Kretek is also the parent company of TMG International, the publisher of Tobacco Business Magazine.
For all the latest news from Gurkha Cigars, visit gurkhacigars.com.