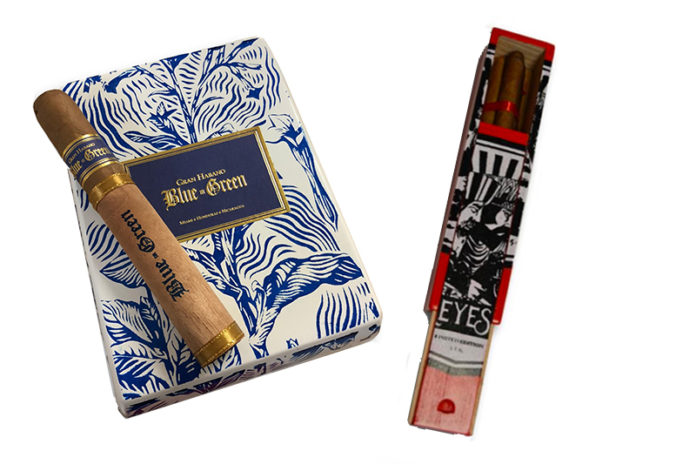 Gran Habano's seasonal release of the Los Tres Reyes Magos is prepped to come out ahead of the holiday season. Known asl ass "The Three Kings," the Los Tres Reyes Magos comes in the form of a culebra that's packaged in its own coffin within a 10-count box. Gran Habanos is using its #1, #3 and #5 blends to comprise one culebra-style cigar.
Los Tres Reyes Magos is crafted at GR Tabacaleras Unidas in Honduras and will have an MSRP of $140.
Also, Gran Habano has announced a new project named Blue in Green. This is described as an altered version of one of the company's classic blends that uses tobaccos to creates a medium-bodied, Connecticut-wrapped smoking experience. Although Gran Habano is based in Honduras, the cigar focuses primarily on Nicaraguan tobacco, using it in the cigar's binder and filler. This creates a cigar that's fuller in flavor than a traditional Connecticut blend.