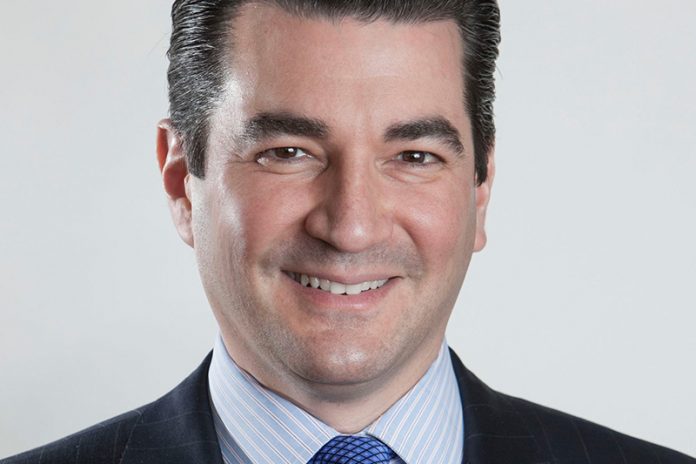 Dr. Scott Gottlieb made an appearance before Congress on Wednesday, April 4, testifying on his own behalf during his confirmation hearing. President Donald J. Trump nominated the 44-year-old doctor to lead the Food and Drug Administration (FDA).
As reported by Tobacco Business previously [read here], many in the tobacco industry feel Gottlieb is a good choice to lead the FDA and potential ally in the onslaught of regulations introduced by the FDA in recent years. With President Trump's initiatives to roll back regulations in order to make the U.S. more business-friendly and Gottlieb's conservative take on regulations, especially as they impact premium cigars and e-cigarettes, questions during his confirmation naturally touched on the subjects of regulations, tobacco products and how the FDA would handle these items under his watch.
When it came to regulations, Gottlieb responded that, "We need to make sure we're getting the most bang for our regulatory buck. That means being cognizant of risks and being sure that we're not adding to consumer costs without improving consumer safety."
As with many of President Trump's nominees, Gottlieb faced questions of conflicts of interests in terms of his financial investments and business ties. The Campaign for Tobacco-Free Kids on Wednesday requested Gottlieb recuse himself on any decisions involving e-cigarettes due to his financial ties to Kure, a vape store franchiser. To quell critics' concerns, Gottlieb said he would recuse himself from issues related to drug companies and would divest his financial interest in Kure as well.
Senator Patty Murray (Wash.) also voiced her concerns about the pace of the vetting process for Gottlieb, stressing the need to give a thorough review of Gottlieb's "unprecedented financial entanglements in the industries he would regulate as commissioner." She also questioned how the FDA, under President Trump and Gottlieb, would make science-based decisions.
Gottlieb, however, assured Murray and others that if he were to be confirmed as the head of the FDA, science-based and independent decisions would be what he'd strive for. "I know what's at stake here. People's lives are literally on the line when it comes to the decisions [the] FDA makes, its oversight, and its enforcement of Congress' laws."