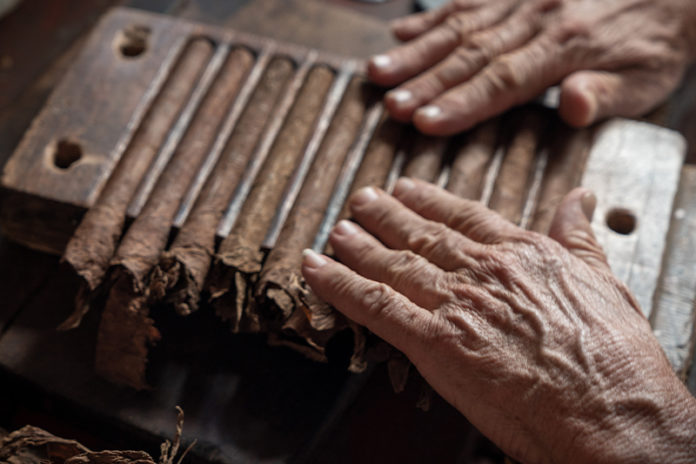 According to a new report from the Cigar Association of America (CAA), premium cigar imports are up in 2022 so far. Compared to last January, import data showed a 3.8 percent uptick with approximately 21 million handmade cigars having been shipped to the the U.S. in January 2022. For comparison's sake, 20.6 million handmade cigars were shipped to the U.S. in January 2021.
The import data showed a 19 percent increase in Nicaraguan-made cigars being shipped to the U.S. in January 2022. This amounted to 14.7 million cigars and accounted for 68 percent of total shipments, making Nicaragua the top Nicaraguan cigar importer. The next largest importer of cigars was Honduras, accounting for 33 percent of imports. Rounding out the imports was the Dominican Republic which accounted for 3.3 million handmade cigar imports. This was a 40 percent decline brought on by ongoing impacts from the pandemic which has caused both staffing and supply chain issues.
Previously, the CAA issued a report showing that the U.S. cigar business experienced its best year yet in 2021. A record 456 million handmade cigars being imported into the country in 2021, as reported by the CAA and written about in "A Record Year for Cigars," that was published in the May/June 2022 issue of Tobacco Business magazine.
While these numbers are estimates, they do correlate with the increased consumption of premium cigars reported by many companies over the past two years. The 2021 report issued by the CAA showed a 25.3 percent increase in cigar imports between 2020 and 2021. Nicaragua led the way in terms of cigar imports, having shipped 240.9 million handmade cigars in 2021. This was a 29.4 percent increase compared to the 2020 numbers in the same report. The Dominican Republic shipped 129.5 million cigars (a 22.5 percent increase) while Honduras shipped 84.2 million (an 18.3 percent increase).