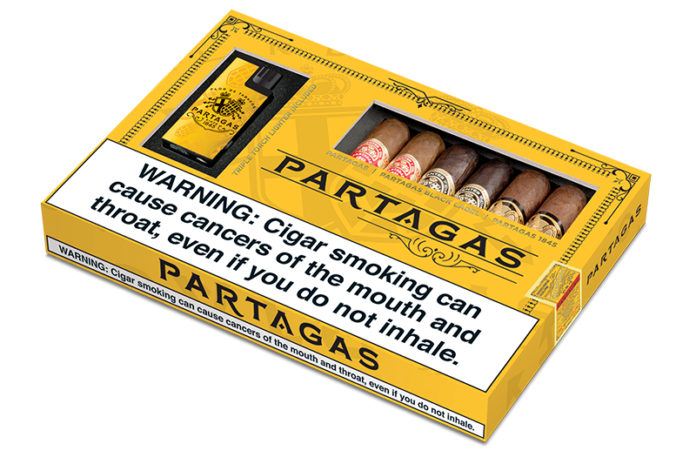 What's better than smoking a full-bodied Partagas Black Label cigar? How about having the bold flavor of Partagas 1845 and the enticing flavor of Partagas Yellow Box on hand for future smoking occasions?
This special Partagas collection contains a total of six cigars, with the added bonus of a branded quad-flame lighter. Quantities are limited. The Partagas Collection with Lighter will sell at retail for an SRP of $49.99.
For all the latest news from Partagas, visit partagas.com.