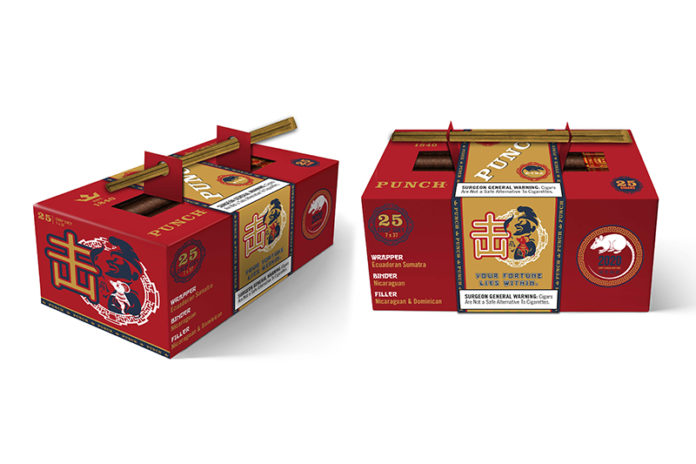 General Cigar Co. will be celebrating the Chinese New Year with a special release from its Punch brand. The limited edition Punch Chop Suey celebrates the Year of the Rat and serves as a follow up to 2019's well-received Punch Egg Roll.
Punch Chop Suey is handmade at General Cigar Dominicana in Santiago, Dominican Republic. Punch Chop Suey is made with Nicaraguan and Dominican tobaccos and features a Nicaraguan binder and Ecuadoran Sumatra wrapper. It will be available in one vital, a 7 x 37 Panatela with a 1 inch shaggy foot.
Ed Lahmann, senior brand manager of Punch and the creator of Chop Suey, commented: "We had a lot of fun with Punch Egg Roll last year so we decided to come out with a similar release for 2020. With its panatela size, this cigar delivers a great smoking experience in a format that really lets the tobaccos shine through. And with an SRP of less than $6 per cigar, Chop Suey hits that post-holiday sweet spot for cigar lovers."
Punch Chop Suey comes in 25-count bundles packaged in a Chinese food take-out style-box with branding relating to the Year of the Rat. Inside of the band features a fortune, courtesy of Mr. Punch himself. There are five fortunes in total.