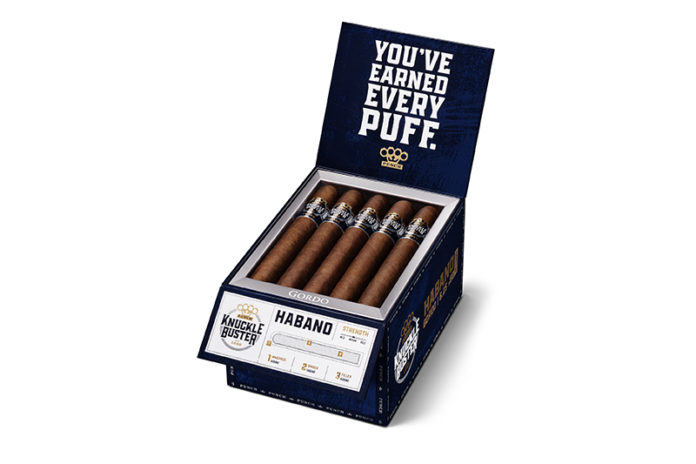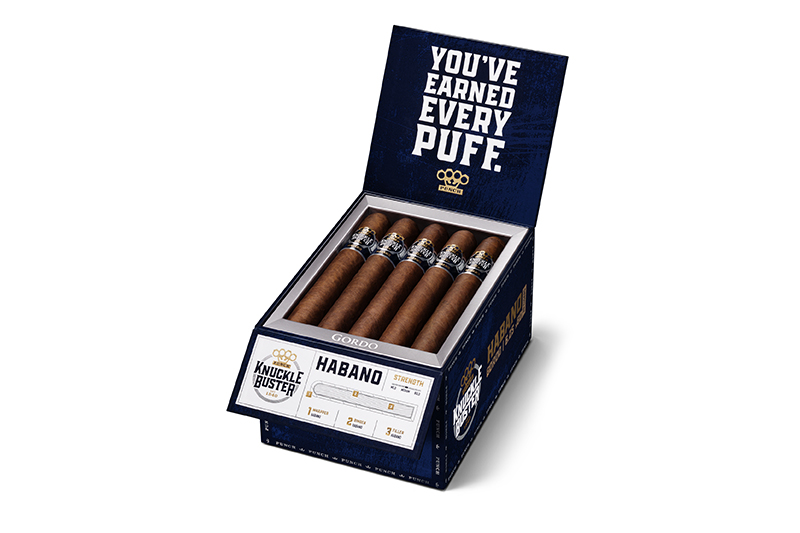 General Cigar Co. has announced a new full-time cigar line from its Punch brand called Knuckle Buster. This three-cigar collection will begin shipping to retailers beginning this month.
Punch Knuckle Buster is named after a phrase made famous by a university basketball coach who described one of his team's physical games as being a "Blue Collar Knuckle Buster." General Cigar reveals that this cigar was created to deliver a hardworking blend for hard working people.
Ed Lahmann, senior brand manager for Punch, commented: "Punch is committed to staying true to what the brand has represented over the last six decades: a consistent, well-made, no-nonsense cigar at a price that's fair and reasonable. Punch Knuckle Buster honors this commitment with a solid, enticing blend for the people who work hard to enjoy the good life.