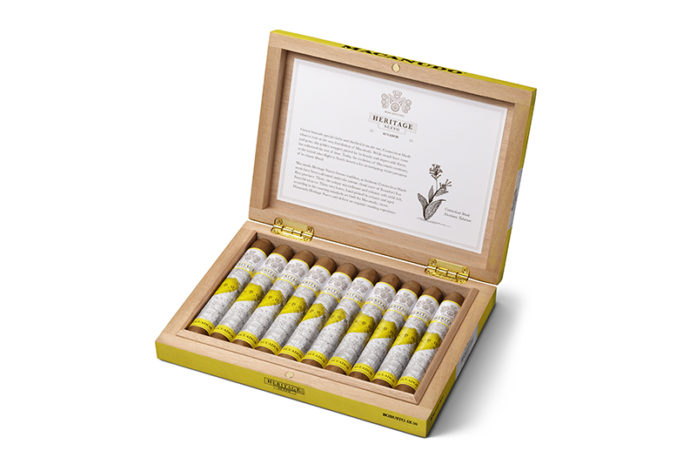 General Cigar Company has begun shipping Macanudo Heritage Nuevo, a limited release that also marks the beginning of a new multi-year project for the brand that involves a bold re-imagining of Macanudo's best-selling blends using unique tobaccos.
"Macanudo Heritage Nuevo gives us the opportunity to juxtapose the brand's most enduring heritage blends with a modern reinterpretation that features the emerging tobaccos of today. We believe that Macanudo Heritage Nuevo will awaken a new dialogue among seasoned Macanudo smokers, while giving others a reason to awaken their passion for the perennially top-selling brand," said Steve Abbot, senior brand manager for Macanudo.
For the first release of the Heritage Nuevo series, Macanduo takes on its classic Café blend with a South American twist. Macanudo's experts have taken the brand's signature Connecticut Shade wrapper and replaced it with an Ecuadoran Connecticut Shade wrapper cultivated by an independent grower in Ecuador's Los Rios province. Macanudo's blending team was able to grow lustrous golden wrapper for this limited-edition release. When paired with Macanudo's Dominican and Mexican blend, the result is a creamy, medium-bodied smoke with a rich aroma and compelling notes of toasted nuts, interspersed with nuances of sweetness and spice.