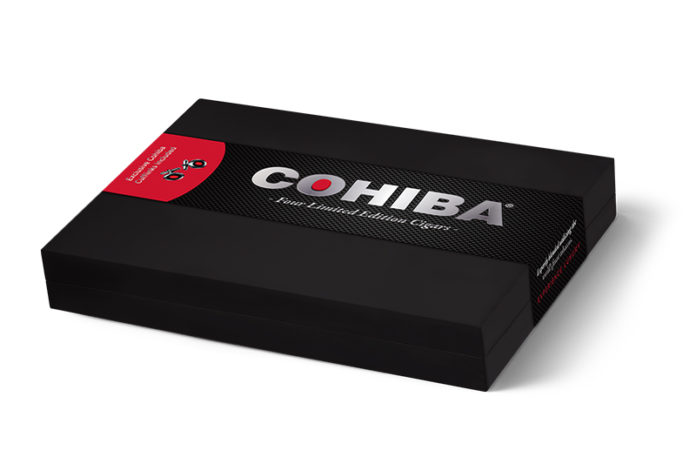 Inspired by the quest to have what is unattainable, General Cigar Co. is releasing the Cohiba Bespoke Collection. This special release features two unique and complex Cohiba blends along with a pair of gunmetal cufflinks with the signature Cohiba "Red Dot" logo enameled in the center.
The special Cohiba blend featured in this collection is called X2. It's a 6 x 52 cigar crafted with a rich, sungrown Cameroon wrapper that's been aged for five years. It also features a rare Mexican San Andres binder and Brazillian and Dominican filler tobacco. This cigar's filler and binder have been fermented for four months before undergoing an additional six months of aging in rum barrels. The final cigar is described by the company as a bold, earthy and aromatic smoke.
The other cigars in this collection are Dominican puros called D3. The tobaccos used in this blend were grown in the organic soils of the Dominican Republic's Cibao and Northwestern growing regions. The D3 measures 6 x 54 and has earthy notes and a subtle undercurrent of sweetness.