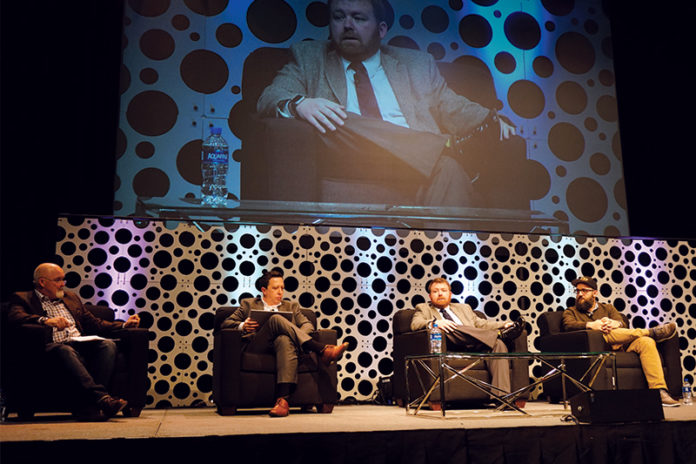 Inventory management is an important part of any tobacco retailer's business. Understanding which products are selling and which ones are not all ties into understanding the demands and needs of your customers. Excess inventory can also reveal deeper issues for tobacco retailers, including a product's poor quality, a product that has been damaged during shipping, and even poor communication or a lack of support from manufacturers. Inventory control is an important topic with many facets, and it can be daunting to even the most seasoned of tobacconists. That's one reason the subject was discussed at length during an educational panel at this year's Tobacco Plus Expo (TPE) in February.
Choosing the Best POS System
In a session titled "Driving Profits, Inventory Management, Point-of-Sale Systems and Customer Loyalty," panelists from different backgrounds discussed how their respective businesses handle the broad subject of inventory control. The panelists included Terry Gallagher, president of Smoker Friendly International; John Griffin, vice president of operations at FasTrax Solutions; Tom Allan, retail operations manager at Smoker Friendly International; and Mo Daher, a manager at Spring Street Cigars. For these panelists, the key to managing inventory comes down to the POS system a retailer chooses to use. POS systems are an essential part of any retail business. This is where every aspect of your store converges and produces a clear and detailed snapshot of what's really going on in your business. Because there are a variety of different POS systems to choose from, knowing how to choose the best one for your retail operation requires evaluating your business' current and future goals.
"I always say, 'Be the company today that you want to be tomorrow,'" Griffin said. "You need to evaluate, first and foremost, your internal operations. Then, when you're evaluating systems, ask yourself how that system best fits into your internal operations. What adjustments are you going to have to make to take that system in? What does that system offer you today and then tomorrow? What is that growth potential like? What is that solution? What does it immediately answer for you? What things, over a course of time and me adapting my procedures, can [I] glean from what it has?"
Griffin went on to explain that a good POS system will help a retailer properly track their products. When evaluating different POS systems, several elements must be considered. It must be easy for cashiers to use, and it should be flexible and have the ability to provide retailers with a variety of different reports. Allan discussed the different features of Catapult, a POS system that Smoker Friendly International uses in its stores. Allan said that the best part of this system is how it allows the store's managers to be nimble and to drive Smoker Friendly's business from the bottom upward. Allan says he has been impressed with Catapult's back office support, which gives managers a plethora of inventory data, including 360-degree inventory accounts and historical purchasing information that can come in handy for future product orders. The fact that Catapult also fully integrates with Smoker Friendly's loyalty program also made it the right POS system for Allan's company.
At Spring Street Cigars, Daher uses the retail version of Square. This POS system has many advanced inventory functions and also integrates well with other third-party solutions. Daher spoke highly of Square's ability to scale with Spring Street Cigars' business, which has multiple locations, making it a great POS system for businesses that are small now but have the intention to grow in the future.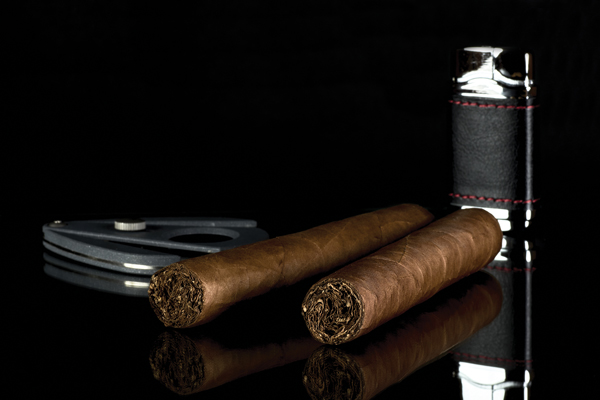 Insights from Reports
The reports and information a POS system can provide can empower and aid category managers at larger retail operations. With these reports, large retail companies like Smoker Friendly are able to drill down into each specific category of products within their stores to determine how the products are performing. This is only possible with a flexible and nimble system, and it can be a game changer for category managers and others responsible for making big inventory decisions. POS systems are capable of running many different types of reports, all of which can be used to help evaluate the movement of products in a store. Griffin, who works with many retailers as they're bringing FasTrax's POS system into their stores, said several reports are essential for retailers, including reports detailing non-selling products, slow-moving products, loss prevention, negative cash action and suggested transfers. Each of these reports can provide insights into new opportunities to boost sales by helping products move.
"At the store level, you need to have the reports that will allow you to make the decisions to run the store efficiently," Daher explained. "A total inventory on hand report is really good to know what you have because you walk in and look at it, but you don't really know what the value of that is. I like to see sales by items so I can see what's selling and what's not, and I like to layer those two reports so I can see how long the product I have on hand is going to last, how long before it all sells out, so that I can be more predictive and order before I run out. Because once you're out, you upset a customer. You provided a bad experience."