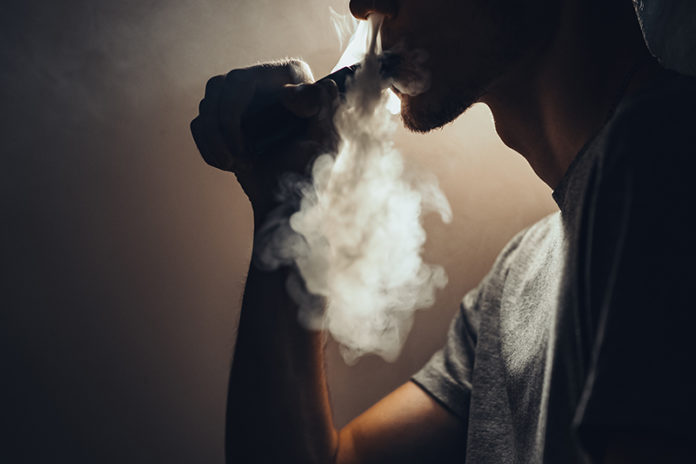 The vaping category, which once was viewed as a viable new product category for retailers in the tobacco sector, is under increased pressure and scrutiny after nearly 530 people have suffered from the mysterious vaping-related lung illness. Eight people have died from this illness, the most recent being a male from Missouri. A cause for this illness has been under investigation and associated with THC oil, nicotine, Vitamin E additives [read more here], but the ultimate cause has yet to be determined. While the cause of the vaping-related illness is under investigation, federal and state governments, along with retailers, are already reacting and making their own decisions on how to handle the situation.
Viacom, CNN and CBS have all announced that they will stop airing e-cigarette advertisements in response to the recent rise of illnesses. Several politicians have also returned donations made by JUUL Labs, the manufacturer of the most popular e-cigarette in the U.S., including Nevada Democrat Sen. Catherine Cortez Masto and Illinois' attorney general Kwame Raoul.
On Friday, Sept. 20, 2019, Walmart made the announcement that it would stop selling e-cigarettes in the U.S. This takes the war being raged against vaping to an entirely new level. Walmart said its decision was influenced by "the growing federal, state and local regulatory complexity and uncertainty regarding e-cigarettes." The company says he it sell its current inventory of e-cigarettes until it's sold out completely, with some estimating that it could take the company until January 2020 to go through its current stock. It will continue selling traditional tobacco products like cigarettes, with some advocates pushing for the company to also remove these products from their stores in the interest of public health.
According to a report from The New York Times, vaping products account for only a small portion of Walmart's overall revenue and those that do buy these products tend to be younger. They also are more loyal customers who frequently shop at Walmart and buy other products, meaning the company could potentially see some negative affects from their decision to remove vapor and e-cigarettes from their stores. Walmart is just the most recent retailer to ban these products. Earlier this year, Rite Aid, one of the largest pharmacy chains in the U.S., announced that it would stop selling vaping products in its stores [read more here], Dollar General pulled these products from their stores in August, and Costco removed all e-cigarettes from its stores in early September 2019.