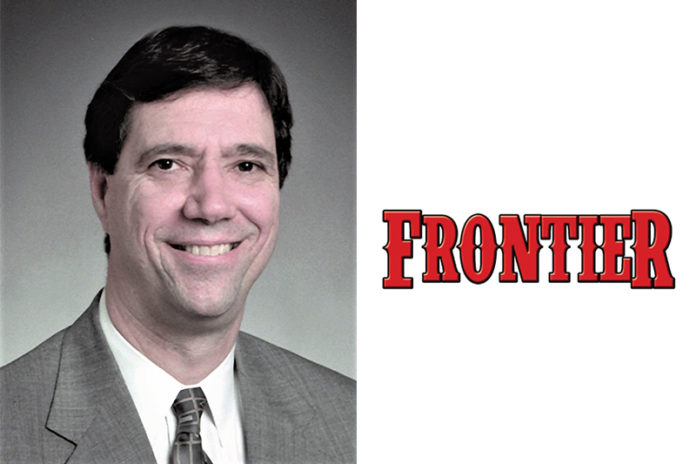 Frontier Brands has hired John Giese Sr. as vice president of sales and marketing. In a tobacco industry career spanning 41 years in various executive management positions, Giese has a long-established resume of building successful brands and catapulting them to success within the industry.
As the vice president of sales and marketing, Giese will lead the marketing strategies and direct the distribution efforts for the new Frontier Cheroots. Launched in late 2019, Frontier Cheroot cigars are manufactured in the Dominican Republic from quality premium filler tobaccos and wrapped in a lush Pennsylvania broadleaf wrapper. Frontier Cheroots come in four flavors: Honey, Honey-Berry, Russian Cream and Sweet Aromatic.
Giese previously had a distinguished career at John Middleton Co.  As the leader of the sales and marketing team at John Middleton Co., he was instrumental in the launch and successful growth strategy that propelled Black & Mild Cigars to the No. 1 mass market cigar brand in the United States. Giese was honored as a "Captain of the Industry" by the Pennsylvania Distributors Association and named "Tobacco Man of the Year" by the Southern Association of Wholesale Distributors.
"We are thrilled to have John as part of our management team. His wealth of knowledge, breadth of experience and stature in the industry will greatly assist in our acceptance and growth within the mass cigar market," says Rick Louis, CEO of Frontier Brands, in a press release announcing Giese's hire.
After retiring from John Middleton Co., Giese opened the 7,000-square-foot Goose's Montecristo Lounge & Tobacconist in Limerick, Pennsylvania. The Montecristo Lounge designation signifies the quality of the cigar lifestyle that Goose's has promoted for 10 years.
"Having been in the cigar business for as long as I have on both the manufacturing and retail side, I was blown away at the quality of the Frontier product. The draw is perfect. The Pennsylvania broadleaf and premium tobacco filler [blend] is a winner. Supply will not be an issue and the initial 'sell-in program' for both distributors and retailers is very supportive and lucrative. I am looking forward to reengaging with many friends and business associations developed over the years," Giese adds in the same press release.
For more information on Frontier Cheroot cigars, contact Giese at 610-420-4742 or John@FrontierCigar.com.