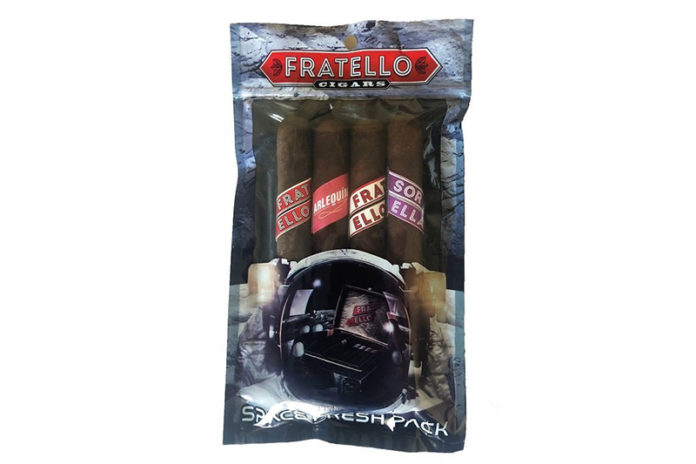 Fratello Cigars is releasing a special four-pack with two new cigar lines, brand owner Omar de Frias announced in a recent press release.
The Space Fresh Pack will contain Fratello Classico in its new 6 x 50 format and the existing Fratello Bianco II. It will also contain two new lines–Sorella and Arlequin. Sorella will have a Habano Ecuador wrapper, Indonesian binder, and Nicaraguan and Dominican filler. Arlequin will have a Mexican wrapper, Ecuadoran binder and Pervian and Nicaraguan filler tobaccos. All of the cigars in the Space Fresh Pack will be presented in a 6 x 50 Toro format.
"I'm incredibly excited to release this four pack as it attacks a new segment of the market for Fratello. These new blends will serve as market research for our company as we look into expending our product offering in the future," commented de Frias.