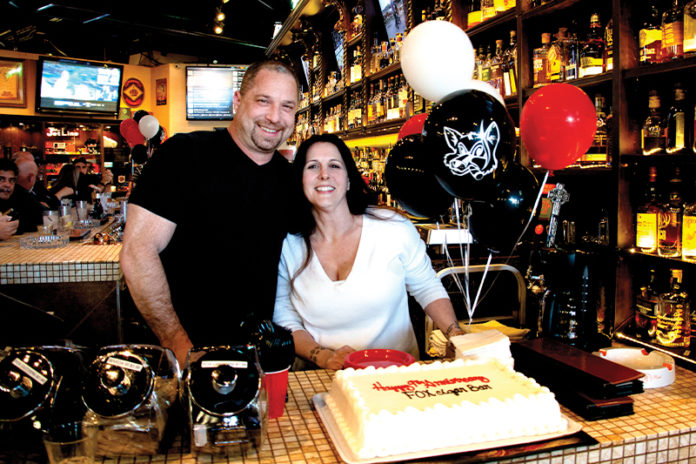 If there's one word that comes up often when speaking to tobacconist Mitchell Fox, it's the word "passion," something he has a lot of for not just his business but for the cigar industry in general. Fox's first introduction to cigars came when he was in college. Cigars were part of how he and his friends relaxed on the weekends. Even though they smoked nothing particularly fancy on these occasions, he fondly remembers how these cigars helped him slow down and better appreciate both his company and life in general today.
Fox's first tobacco retail experience came from an Arizona store that sold cigarettes in the 1990s. Like many retailers at the time, he began to notice the growing popularity of premium cigars as the famed Cigar Boom began to take hold of smoking consumers across the U.S. Fox began to bring more cigars into his store, though supply was low due to the very high demand. Later, Fox made a trip to Cuba that further opened his eyes to the world of cigars and how they could be the foundation for a great business.
"I realized that the vibe and experience of just enjoying the moment did not exist in Arizona," Fox says. "Sure, there were plenty of places that sold cigars, plenty of places that allowed you to smoke cigars—but none that had the overall experience in one package. Combining the lounge, spirits and social environment—without sacrificing in any of these segments—became my new goal and passion. I was finally able to complete this concept in late 2009 when Fox Cigar Bar opened in Gilbert [Arizona]."
Fox knew it was the experience he would be able to provide to his customers that would help set Fox Cigar Bar apart from other cigar stores and lounges. "If you create the right experience, then the customers will be your catalyst to attracting people," he says. "Always being consistent with creating the experience will create the loyal following and create the constant crowd that wants to come into the bar."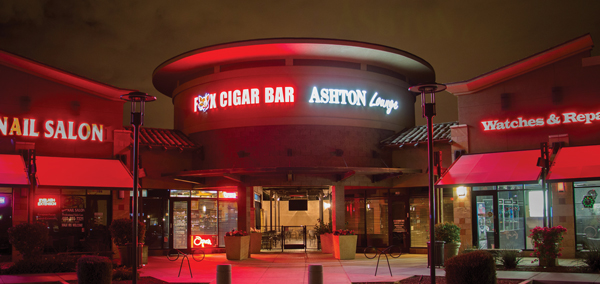 Creating an experience for customers begins with employees, which Fox considers to be one of the biggest challenges he faced when building up his company. While finding the right employees required some time and effort, Fox has seen the growth in his business that has come as a result of having employees that share his vision and who also are invested long term in the business. His work as a business owner didn't end with finding good employees—it's been an ongoing process that has involved finding the right balance between enabling, helping and leading each employee.
"At the end of the day, we had to build the best team for the long term," Fox says. "From all positions in the company we needed to surround everyone with the best possible people. Our team truly has a passion for the cigar and spirits world that is then translated over to the amazing people who visit our lounges. We care, we have fun, and we are genuine. These are things you can't fake, and everyone who visits us can feel the energy."
Experience Matters
Fox Cigar Bar has two locations in Arizona: the first located in Gilbert and the other in Scottsdale. Both offer more than 400 spirits, multiple televisions and comfortable accommodations for consumers. "We want everyone to feel like we are their private bar, smoking lounge and place to chat," Fox explains.
The Gilbert location has a private lounge that was built to look and feel just like the bar's public area and is typically used by those seeking a quieter area to work. Fox Cigar Bar's employees all play a pivotal role in building awareness for the businesses, including those in leadership positions. Everyone at Fox Cigar Bar has to work at creating the experience and vibe that has come to define both locations over the years. According to Fox, success ultimately comes down to everyone on the team believing in the business to the point of viewing work as an expression of passion. Building a loyal customer base also comes down to three steps, according to Fox: Create an experience, work hard, and truly believe in what you are doing.
"You can't start a business by saying, 'I just want to make money,'" says Fox. "There has to be a true passion for what you're doing, which holds true especially for our industry. A person that smokes a cigar truly wants to enjoy a moment, so make them feel that passion they are seeking. Do everything great, and awareness happens."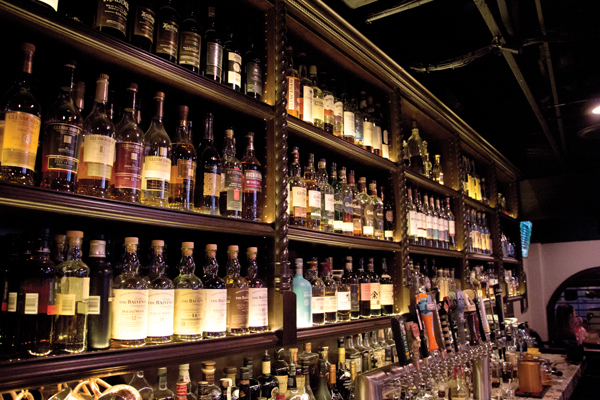 One of those unique experiences Fox Cigar Bar offers its customers is through its spirits program, which is built with the same extreme passion and care that Fox and his staff apply to cigars. This is accomplished by taking the time to taste, enjoy and experience every spirit that's brought into the business's two locations. Fox Cigar Bar's selection of spirits, like its cigars, define the in-store experience that customers will enjoy, and choosing the right brands to stock the bar with requires time and dedication. Fox and his team visit different distilleries and spirits manufacturers to better understand every product, which helps to create an unrivaled bar experience for its patrons. Fox reveals that creating such an experience means that sometimes he has to ask some distilleries to work on something for an extended period of time to get it right for his stores, and in some extreme cases, he simply turns down other projects. Helping spirits manufacturers to understand his store's process and that not every visit or tasting will result in that product being brought in is important for building and maintaining a successful business. The entire team is also involved in the process of determining which cigar products to bring into his stores' humidors.
"Like the spirts program, we have a group of people who are passionate and will obsess about every little detail," says Fox. "If the product works with our vibe, experience and expectation of quality, we'll bring it in."