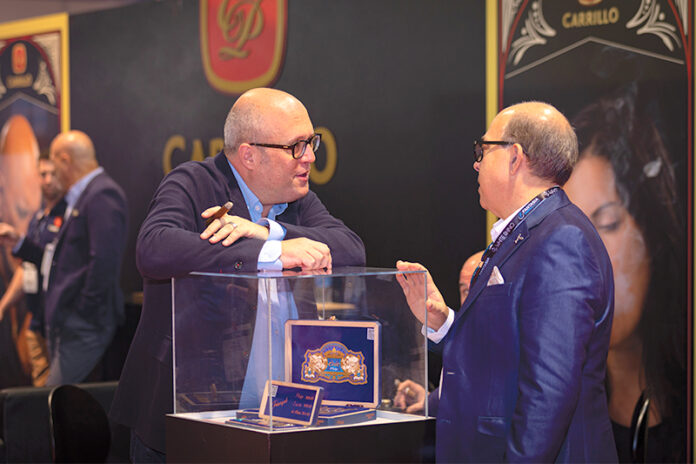 As the must-attend B2B buying show for independent retailers, the 2023 Total Product Expo (TPE) is timed to start the year with solid profit potential for both its exhibitors and attendees. The team behind TPE23 is busy planning and putting details in place to ensure the 2023 trade show is the best yet and optimized for all attendees and exhibitors.
TPE has evolved over the years to best serve retailers that attend the show. Retailers have come to TPE in search of the best: the best tobacco products for today's consumers, the best alternative and vapor products that non-smoking customers are buying in droves, and the best premium cigars that cigar aficionados are lined up for and ready to light up the moment they hit their local tobacconists' shelves. Retailers also come to the show with a simple question: What's new? This question comes as independent retailers are looking for ways to attract new customers or supplement a product category that was once offering huge margins but now has diminishing returns. Other retailers simply want to expand and build upon what they already have but have no idea what "new" product or category can offer big returns.
That's where attending and exhibiting at TPE is critical. TPE offers retailers of all sizes—whether they are a convenience store chain, a regional grocery store, a retailer formerly focused on vapor in need of the next big thing, or a mom-and-pop brick-and-mortar—something new and exciting to enhance their business. The new products and categories that will be represented by the exhibitors on the trade show floor are not there to replace anything. Instead, the expanded focus of TPE is there to complement what the show has featured in previous years and give retailers even more products and reason to attend.
Nick Douglas from Kentucky's The Party Source regularly attends TPE each year due to the value the show provides to him and his business. "Having a show at the beginning of the year is great," he says. "I'm able to take advantage of the deals early on and maximize my profit margins for an entire year."