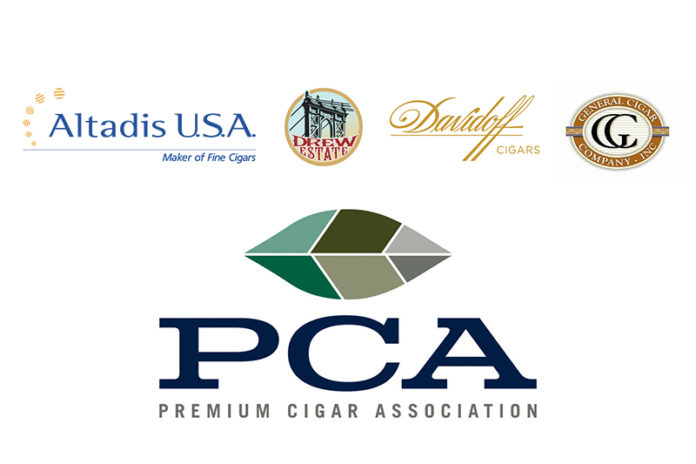 Trade shows are a key marketing, promotion and sales tool for companies in any industry, tobacco being no exception. For tobacco companies operating in the premium cigar and pipe tobacco industries, the annual International Premium Cigar & Pipe Retailers (IPCPR) trade show, run and operated by the Premium Cigar Association (PCA), has been a key event for both manufacturers and retailers. That is why news that was first reported by Halfwheel on Jan. 10, 2020 has many tobacco businesses talking.
Halfwheel reports that four of the largest premium cigar companies–Davidoff Cigars, Altadis U.S.A., Drew Estate and General Cigar Co.–have all reportedly decided not to appear at this year's PCA trade show and convention. While no official announcement by any of these companies has been made, Halfwheel received a statement from Glenn Wolfson, CEO of Drew Estate, expressing the need for the PCA to increase engagement with the industry and offer its members more opportunities to provide their opinion and insights on how to improve the trade show component of the trade organization and better meet the needs of all stakeholders in the premium cigar industry. You can read Wolfson's full statement on Halfwheel here.
These four companies have historically had a big presence and influence over PCA's annual trade show which has served as the pinnacle of the premium cigar and pipe industry trade for years. Each of these companies have been sponsors to some capacity of the trade show in previous years–Davidoff has had their branding on key cards, General Cigar has often sponsored the opening night party, Altadis U.S.A. has sponsored other parties and breakfasts in the past. Most important, however, is the role the summer trade show has typically played for both manufacturers and retailers. PCA's trade show has served as the launchpad for new releases and the biggest opportunity for retailers and buyers to meet and place one of their biggest orders of the year. Now, those retailers will have to make other arrangements to engage with and interact with these companies and their owners. These companies will also change their marketing and sales approach to address the change. This disruption could have a lasting impact on premium cigar and pipe industries going forward, both on the manufacturing and the retail side.
As of now, these four companies are exhibiting at Tobacco Plus Expo (TPE) in Las Vegas, Jan. 29-31, 2020. This is a business-to-business trade show that not only includes premium cigar and pipe tobacco exhibitors but other product categories that will be of interest to retailers including alternative, general merchandise and hemp/CBD products. The TPE trade show is operated and run by Tobacco Media Group (TMG), the publisher of Tobacco Business Magazine. Kretek International is the parent company of TMG.
"After more than three years of hard work our efforts to boost TPE to be the single best total tobacco and nicotine trade show is coming to fruition," says Jason Carignan, chief marketing officer of Kretek International. "We've spent the past few years building solid executive-level relationships with the top cigar manufacturers, and today, they all announced they are pulling out of PCA. This year's TPE is already shaping up to be our best show ever and I expect lots of growth for our 2021 show!"
Ben Stimpson, managing director of TMG, adds: "TMG has focused on bringing in the right people and building the right team over the past few years. We have been totally committed to accommodating the growing needs of our industry partners to ensure we exceed their expectations. We are even more committed to making this year's TPE 2020 the best show ever and with a sold out show floor and record registrations going into the show this year, this is a sign of even bigger things to come. These are exciting times for TMG as we continue to strengthen our relationships with both manufacturers and retailers throughout 2020 as we continue to serve as staunch supporters and advocates for the tobacco industry but more specifically, those manufacturers and retailers within the cigar and pipe tobacco industries."
To register to attend TPE 2020, visit tobaccoplusexpo.com. This is a developing story and will be updated as official statements are released by the various companies involved.