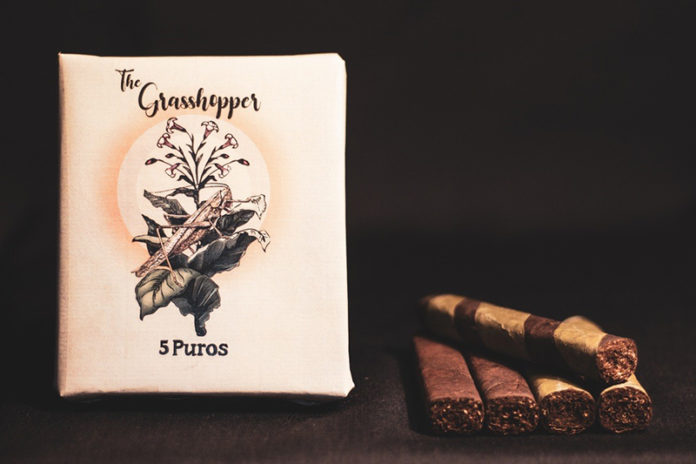 Since Foundation Cigar Company's previous event-only cigar, Menelik, has now been adopted for regular production, the company has been working on a new event-only option, which made its debut on Saturday, Nov. 2 at Ligero Tobacco House in Buford, Ga. Ligero Tobacco House is home to the only Foundation Cigar Company lounge in the country, making it the ideal place to launch the new event-only cigars.
The Grasshopper (5 1/4 x 52) is presented in a pack that has five cigars. Two of the cigars feature a San Andres Mexican wrapper; two of the cigars offer a Candela wrapper; and one cigar features a barber pole presentation in which both the San Andres and Candela wrappers are presented. Beyond the wrappers, each The Grasshopper cigar is made from a Corojo binder grown in Jalapa, Nicaragua, and filler tobaccos from Esteli, Condega and Jalapa, Nicaragua. The Grasshopper pack's are available with the box purchase of other Foundation cigars and only at events that Foundation Cigar Company's founder Nicholas Melillo attends.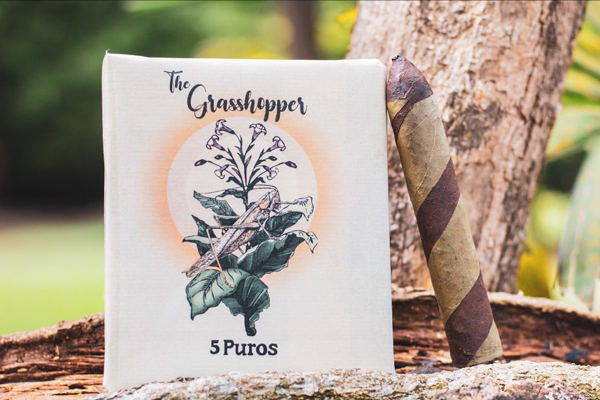 Throughout his continuous research of cigars and tobacco, Melillo found multiple references to an old book, A Textbook on Tobacco by Carl Werner in 1914. Within this book, Werner discusses the etymology of the word cigar and its linguistic origins in Spain. Ciggara in Spanish means grasshopper and with the insects filling local gardens with their loud chirps, Spaniards called the gardens ciggarals–"places where the grasshoppers are thickest."
As private Spanish gardens became popular for growing tobacco, cigar naturally emerged as the word for the final product. This interpretation profoundly struck Melillo as the most logical etymological explanation for the word cigar that he had come across. Naming Foundation's new event-only cigar The Grasshopper pays homage to this history and the poetic evolution of the word cigar.
For more information, visit foundationcigarcompany.com.