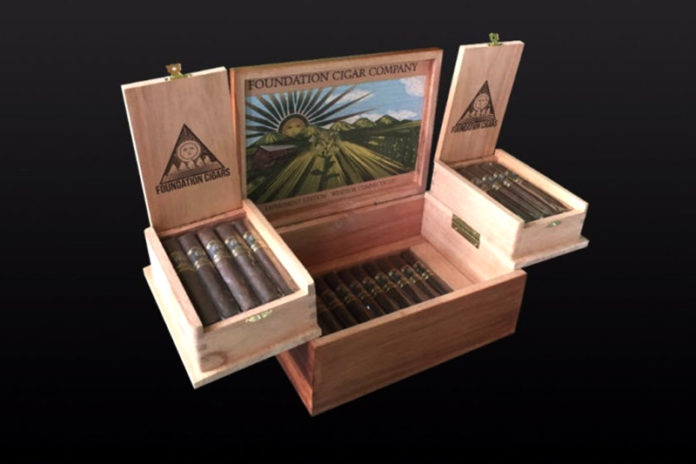 Foundation Cigar Co. will be releasing a limited edition collector's humidor. This new humidor was pay homage to the state of Connecticut, home of the company's president, Nicholas Melillo.
"We wanted to honor those predecessors who brought the leaf to the state, worked with different varieties and really put Connecticut on the map with regards to tobacco. We're talking about hundreds of years experimentation to arrive at the incredible point where we are today," Melillo commented.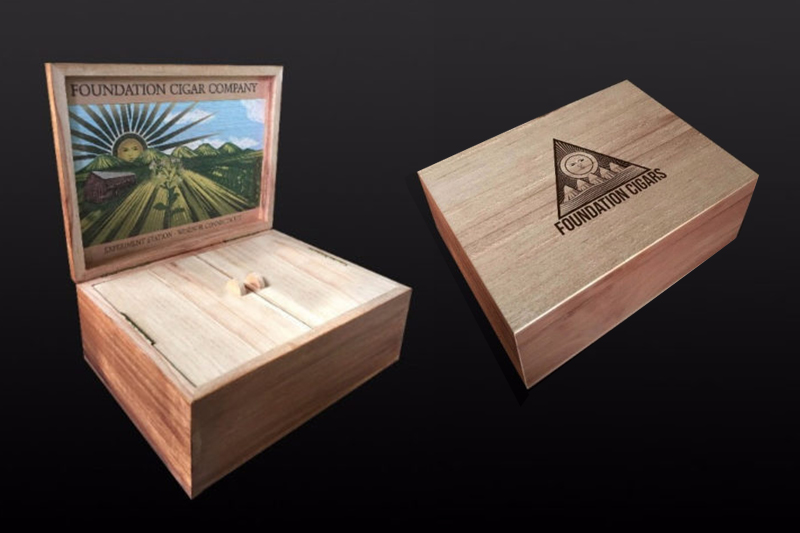 This humidor features a cabinet style double-door opening. Inside the humidor will be a layer of cigars and two wings/shelves of the company's Foundation Tabernacle Corona cigars, a cigar that features a Connecticut Broadleaf wrapper and also was made in homage to the state. The humidor will contain a total of 30 Tabernacle Corona cigars. Each box has the Foundation Cigar Company logo burned into the outside surface of the humidor. The inside lid features original artwork by artist Alex Thief Operandi.
The company has not provided an exact number of these humidors that will be available but has indicated the number to be in the hundreds. The humidors will be available for purchase at this year's International Premium Cigar & Pipe Retailer trade show (IPCPR) in Las Vegas.
For all the latest news from Foundation Cigar Co., visit foundaitoncigarcompany.com.