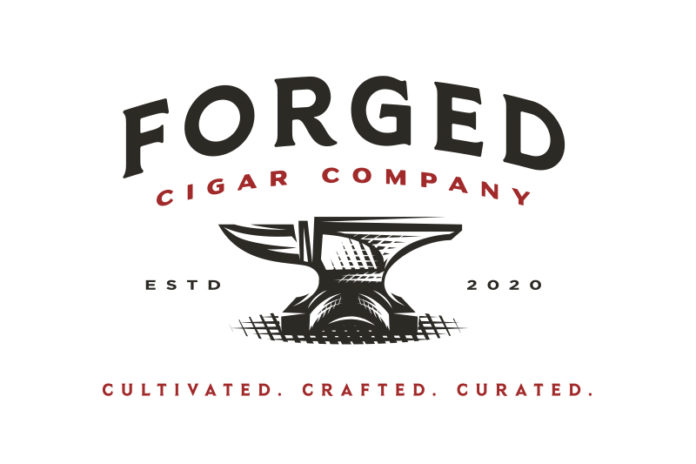 2020 was a pivotal year for Scandinavian Tobacco Group (STG) and its U.S.-based premium cigar business, General Cigar Co. Early in the year, it was announced that General Cigar Co. would be among the companies that would not exhibit at the Premium Cigar Association trade show, a move that signaled to the industry that the company was preparing to make big moves. As the COVID-19 pandemic went on to disrupt the entire cigar industry, STG and the General Cigar charged forward with new product releases spread throughout the year.
The company also launched CigarWorld.com, a new consumer-centric website that promotes the cigar culture and the premium cigar brands within General Cigar's vast portfolio. At the start of 2021, STG unveiled the next step in its plans to better serve the handmade cigar industry: the launch of Forged Cigar Company, an independent national cigar distribution network that would take on part of General Cigar's portfolio of cigar brands.
Forging is a creative skill that provides strength and flexibility to metal, and it was this process of shaping and transforming that inspired the name of STG's latest subsidiary. Forged Cigar Company, which officially opened its doors in February of this year, was developed to deepen STG's support for the brick-and-mortar channel. The company is set up to operate as a standalone cigar distribution network with its own dedicated sales team that is supported by marketing and customized programming. It also is an extension of STG's desire to cement its position as an industry leader when it comes to handmade cigars. Forged Cigar Company's team will adapt and be nimble in its building and promotion of the brands within its portfolio, deepening STG's relationships with retailers and cigar smokers in the process.
"The Forged Cigar Company speaks to our strategic imperative of accelerating STG within the handmade cigar category and represents our commitment to investing in retail in the U.S.," says Régis Broersma, STG's president and senior vice president of Division North America Branded & Rest of World. "Under our previous structure, we had one team representing a large portfolio of brands, and as a result some of our brands simply did not receive enough support. We recognized that there were underrepresented brands in our portfolio with tremendous untapped potential in the marketplace and responded by creating a standalone distribution company to drive our growth in the U.S. market."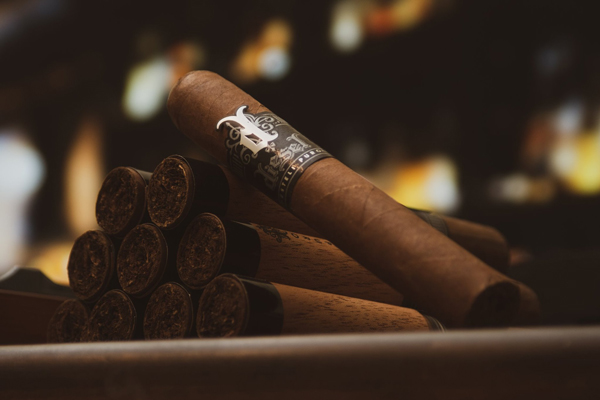 Forged Cigar Company is another example of the strategic approach STG takes to its tobacco business. After weighing opportunities and identifying which ones have the most potential, the company goes all in on doing what is necessary to support the idea and make it a success. With retail remaining integral to the premium cigar industry, Forged Cigar Company was a must for STG and its future growth in the U.S.
"By building a standalone distribution company, we are investing heavily in the U.S. and honoring the pledge we made last year to deepen support of our retail partners," explains Broersma. "With Forged, we established a completely new and independent national cigar distribution network. This required the typical startup expenses of creating a new business, which included recruiting top-tier cigar sales professionals with strong connections, entrepreneurial instincts and, most importantly, a consistent track record of success in the premium cigar category. Additionally, Forged Cigar Company requires continual funding. We are committing significant resources toward supporting the Forged brands with ongoing, specialized programming and will spend incrementally against delivering a cadence of innovations to generate excitement across the entire Forged portfolio."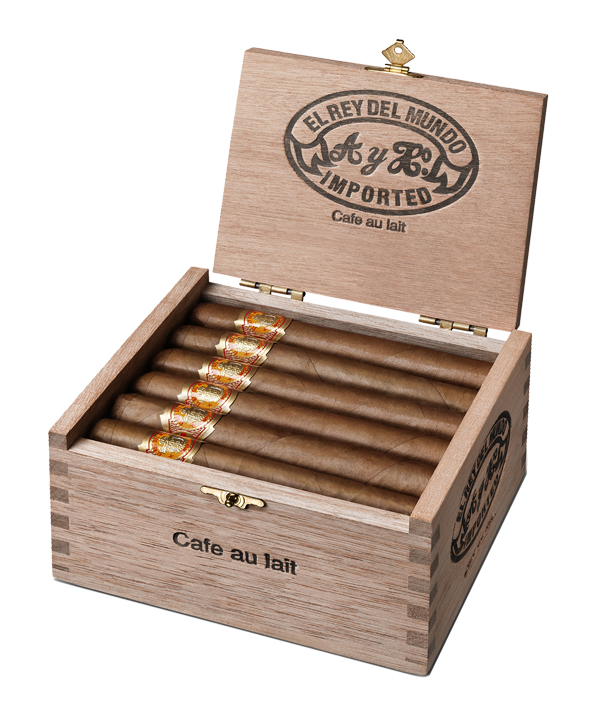 Growth Opportunities
For STG and its subsidiary, General Cigar, 2018 and 2019 were all about focusing on supporting what the company considered to be its priority brands: Macanudo, CAO, Cohiba and Punch. As a result of this attention, STG saw exponential growth within each of these brands, which as a result contributed to STG's overall growth. In 2020, this trajectory of growth continued and STG took what it saw as the necessary steps to ensure the ongoing growth. This was accomplished by reallocating funds that had in past years been used for exhibiting at the industry's summer trade show back into the company itself. While it wouldn't make its official debut until 2021, Forged Cigar Company began to take shape during what would be an unprecedented year for many businesses.
While the pandemic of the past year hindered many businesses, it actually sped up the development and overall need for Forged Cigar Company. According to Broersma, STG saw an increase in premium cigar consumption, and the handmade cigar category grew during the pandemic. To capitalize on the growth trends in the marketplace, STG accelerated its investment in Forged Cigar Company. Long before the pandemic, it has been STG's goal to grow its handmade cigar business, especially in the U.S. To achieve this goal, STG devoted a significant amount of resources to developing Forged Cigar Company with the overall goal of supporting the retail community.
"Considering that we are investing heavily in retail despite the pandemic, we are sending a loud and clear message to the industry that STG is committed to our retail partners," says Broersma. "Given that focused innovation and focused investment against the retail channel are our core strategies for 2021, we chose to open the year with the launch of The Forged Cigar Company. At a time when many manufacturers are pulling feet off the street, we are putting a dedicated new team of cigar sales professionals out in the market to support our brands at retail."
A major opportunity that STG saw for Forged Cigar Company was the potential to give some brands in its portfolio the chance to thrive and grow with more sales and marketing support. STG began looking at the many brands it had in its portfolio and identified which had the most potential if they were moved to Forged Cigar Company's handling. This mirrored the successful growth strategy the company had used in the past to identify and build up its top brands.
"When we allocate dedicated resources against brands that are designated as top priorities, we grow those brands faster, which benefits both STG and our retail partners," says Broersma.
As a standalone distribution company, Forged Cigar Company and its dedicated staff can focus on the potential of the brands it represents. This also allows General Cigar's sales team the opportunity to place a better emphasis on growing its leading brands. Though they are operating as two different divisions within STG, both General Cigar and Forged Cigar Company are committed to partnering with retailers, supporting the brands they represent with engaging programming, delivering innovation that aligns with what retailers and consumers want and producing compelling brand executions that will drive consumer pull. The main difference between the two companies is that Forged Cigar Company must convert brands that have been successful in e-commerce, such as Bolivar Cofradia and El Rey Del Mundo, into top-selling brands in physical brick-and-mortar retail outlets.
Launching Forged Cigar Company with a strong portfolio was a high priority and big focus for Forged Cigar Company. STG and Forged's team populated the new company's portfolio with brands that were all viewed as strong and competitive, including legacy brands like Partagas, and La Gloria Cubana, in addition to El Rey Del Mundo and Bolivar Cofradia. While these brands will all receive the most investment to help them grow quickly, other cult brands like Diesel and Chillin' Moose were added to the mix to round out the portfolio.

"Having stalwart brands like La Gloria Cubana and Partagas is a strong beach head for the organization, and when you factor in Diesel—which is one of the fastest growing brands in the category—it's clear we're starting from a position of strength when it comes to our brands," explains Sean Hardiman. "The opportunity to take e-commerce brands like Bolivar Cofradia and El Rey Del Mundo to retail will translate to significant growth. And with a value-priced offering like Chillin' Moose to round out the roster of brands, we truly have something to offer every retailer and every cigar smoker. We have an impressive lineup of brands to work with right out of the gate, and my team and I are ready to take each brand to the next level."
"To grow Forged, we will invest heavily in our priority brands as we identify the next tier of brands that will become future priorities," says Broersma. "This winning strategy will benefit both the STG brands as well as the brands of other manufacturers that will join the Forged roster in the future."