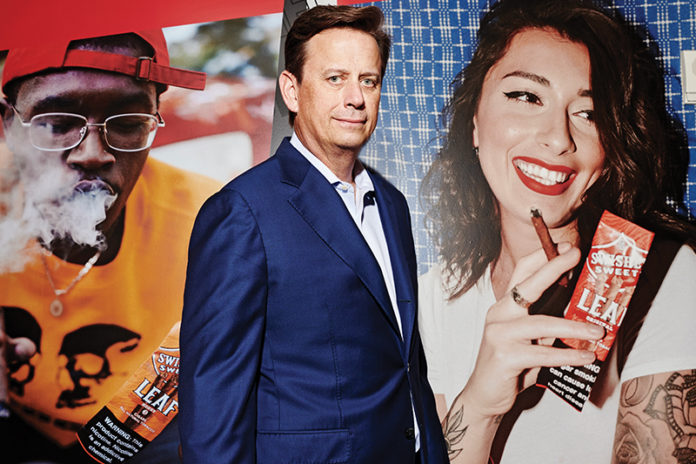 In part 2 of this exclusive interview with Swisher International's John Miller, he discusses what makes the company a competitor in the cigar category and the company's strategy for partnering with retailers. For part 1, click here.
Reaching Adult Consumers
When Ghiloni retired from Swisher International in 2018, Miller assumed the role of president of the company. Miller's focus has been on integrating all of the company's departments into Swisher's market activity to drive competitive advantage. Previously, Swisher was able to be successful just by making sure it made high-quality products, that it got those products into as many retail outlets as possible through expanded distribution, and that it rolled out marketing campaigns that saw some returns. Those measures of success, however, have changed over the years along with the tobacco industry.
Nowadays, manufacturing, sales and marketing must all perform their roles flawlessly while achieving a higher level of success. In order to carry out these initiatives successfully and to continue to see sales gains, more individuals and departments within the company must get involved.
"We compete with much bigger companies, but Swisher is far more nimble," says Miller. "What we may not have in sheer number of employees we make up for in speed, trade relationships, adult consumer engagement and commitment. I continue to focus on these initiatives to make us a great, world-class company."
In 2013, Swisher shifted its focus on not just being the highest volume cigar manufacturer within the industry but also began working on a new goal for its business: to become a world-class consumer packaged goods company. Swisher's teams began sharing the company's insights and action plans with its retail and distributor partners. The company's new focus may not have been clearly seen by consumers, but it was evident by the products it began introducing to the market.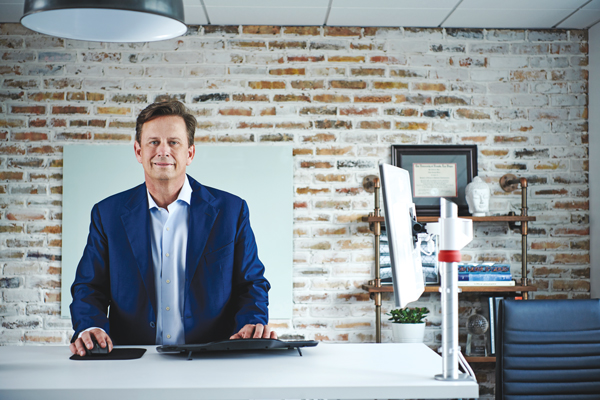 Swisher International competes in many different subcategories of tobacco, including large cigars, little and filtered cigars, moist smokeless tobacco, dry snuff, chewing tobacco, natural leaf cigars, tip cigars, nicotine-containing gums, pouches, lozenges and tablets, and hemp products. Participating in so many different tobacco categories has led the company to innovate and create a portfolio of strong cigar brands, including Swisher Sweets, Optimo, BLK (Tip), Santa Fe, King Edward and BlackStone. Swisher's portfolio goes beyond cigars, however, with the smokeless brands Silver Creek and Kayak, and the chew products Bowie, Starr and Chattanooga Chew. Recognizing the changing market, Swisher has also dabbled in the hemp category with Hempire Papers and Rogue, two lines of nicotine-on-demand products.
"Swisher has tried to have both a relentless pursuit of excellence within the categories we chose to compete in and an aspirational goal of pushing the organization to expand into areas that we might never venture, if we were only being described as a 'tobacco' or 'cigar' company," Miller explains. "By effectively having focused and aspirational goals, a company can create a reinforcing loop to provide a pathway to a very successful future without constantly revisiting the past."
Though many of these products can be found in convenience stores around the country, Miller is quick to say that he doesn't feel that the company dominates the c-store or mass-market channels. Miller feels that too many companies focus on their competitors and overlook the key to their success: capturing the attention of adult consumers and getting them to buy their products.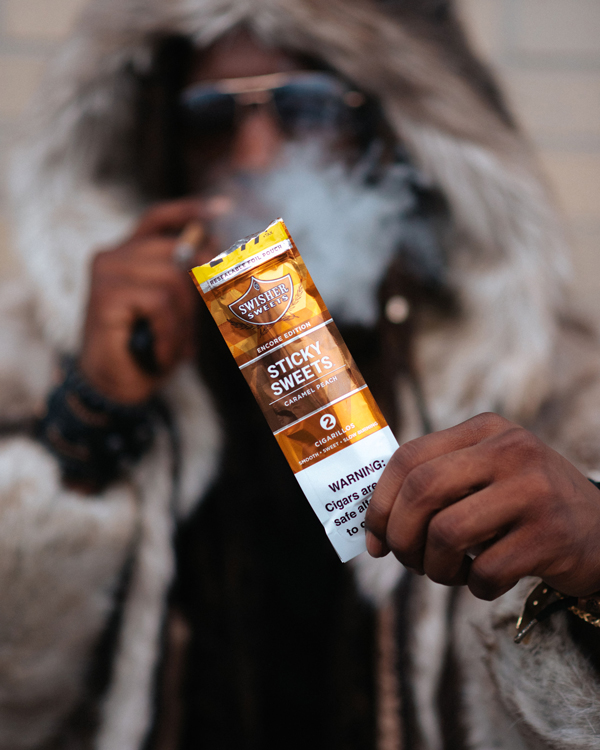 "Although it is true that Swisher is the largest cigar company in the United States in terms of sales units, I do not feel we dominate retail space," he says. "The tobacco category is highly competitive, and Swisher has been successful because our programs reward all of our trade partners and are always focused on consumer demand. By having the adult consumer as a focus of our plans and not just trying to gain a competitive advantage over other cigar companies, Swisher has created a shared vision with our distributors and retail partners. We also are not singularly focused on just being the best tobacco company. We learn from other companies in different categories and potentially different industries about best-in-class go-to-market strategies which make our organization better."
Much of Swisher's sales and marketing strategy focuses on the adult consumer. The company builds its offers, product selection, merchandising, POS systems and sales programs with adult consumers in mind. For all retail and distribution channels, Swisher's selling point is the depth and breadth of its offerings in all the different product categories in which it competes. Its Swisher Sweets brand serves as a "call brand," meaning adult consumers often come into a retailer specifically to purchase this product and will leave if the store is either out of stock of it or if it's poorly merchandised. This goes back to the company's adult consumer focus, driving it to provide the best merchandising, high-impact packaging, POS and appropriate margins that make carrying its products a no-brainer for retailers.
Swisher strives to keep the adult consumer happy with its products and to encourage them to be repeat buyers. Though some of its tobacco products are machine-made, the company operates like any other premium cigar company when it comes to sourcing its tobacco. Swisher also has internal and external sources for its binder and natural leaf components. The company's buying teams source tobacco leaf both domestically and from all over the world. In the Dominican Republic, Swisher works with leaf and cutting operation Manojos Tobacco Process, run by Catherine Llibre, to give it a competitive advantage. The family that owns Swisher International, along with all of those who work each day to build its brands and business across the world, know that without the focus on quality tobacco and manufacturing there would be little success to be had.
Refreshing Retail
Miller recalls a presentation he heard at the 2019 SXSW (South by Southwest) conference during which a speaker said, "Retail is not dead—just boring retail is dead!" This is a statement and sentiment that Miller agrees with and sees in action as he leads Swisher International into a new era. He believes that American consumerism is as strong as ever, but what has changed is the relationship a consumer expects from the brands they purchase and the channels they shop in. With the lines blurring between different retail channels, Miller believes it is becoming more difficult for a retail store to limit itself to a single product category and retail setup. This doesn't mean, however, that a business can be all things to all people. There's a critical need for a defined strategy, but retailers and manufacturers must understand and accept the fact that their relationship with their target audience has expanded.
Miller sees the key to retail excellence as coming down to the connection and communication retailers have with their core shoppers. Digital apps and social media play an important role in connecting retailers with shoppers, but premium and mass-market retailers should look at retail competitors outside of the tobacco industry if they truly want to achieve a new level of retail excellence.
"What retailer doesn't aspire to have Nordstrom's customer service or the Starbucks' app? If I were in the retail business, I would define my strategy, find retail centers of excellence and grow my business by using these best-in-class models," he reveals.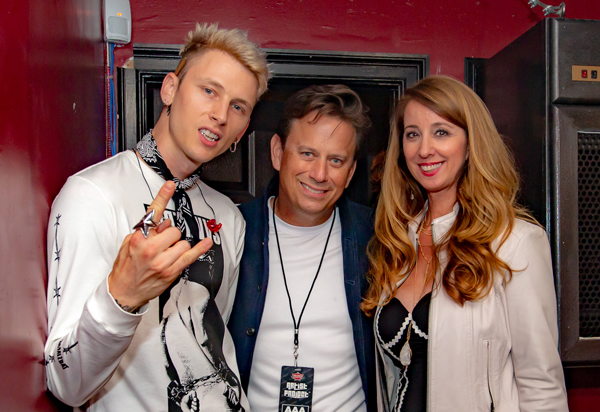 Swisher has devoted a lot of time and resources on its strategy, purpose, vision, mission-guiding principles and organizational goals in recent years as it shifted its business model from that of manufacturing and distribution to sales and adult consumer-centric marketing. This shift evolved from Miller and those at Swisher realizing they had to focus on external factors that involve adult consumers' purchasing decisions, such as new product releases, packaging and merchandising. Developing an innovative platform that gets the entire company to focus on consumer satisfaction has been crucial to developing consistent programs and increasing sales volumes. No two retailers are the same, and consumer taste and preferences are constantly changing—thus Swisher is constantly changing and adapting its strategy to stay current and effective.
Swisher International uses technology, data mining, and sales and marketing programs to drive store sales, but none of these business tools would work without one simple but very important component: people. From the very start, people have come first for Swisher, whether it be the employees working behind the scenes, the retailers carrying the products or the adult consumer that purchases their products. Without the focus on people, Swisher International wouldn't achieve the level of success it has over the course of its 158 years in business. Miller knows it's his job to lead by example and keep everyone at Swisher working toward the same goals in order to fulfill his vision for the company.
"As the president of Swisher, there is no more important job than to make sure everyone understands what we stand for, where we are going and the role each person plays in getting us there," he says.
This sentiment can carry over into retailers, Miller explains, for if they understand the benefit adult tobacco consumers bring to their stores, they will find success with higher sales revenues, more gross profit dollars and increasing store traffic. With Swisher on their side and adult consumers as the focus of their efforts, retail success and excellence is just another sale away.
This story first appeared in the November/December 2019 issue of Tobacco Business magazine. Members of the tobacco industry are eligible for a complimentary subscription to our magazine. Click here for details.
– Story by Antoine Reid, senior editor and digital content director for Tobacco Business Magazine. You can follow him on Instagram @editor.reid. Photography by Lisa Garcia and Jensen Hande.