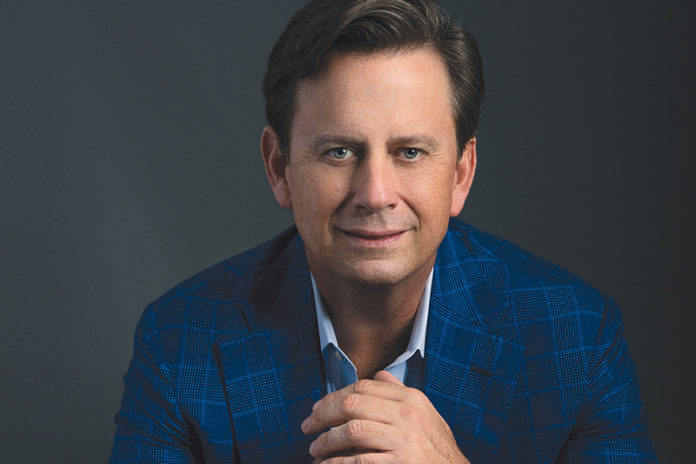 They're everywhere. In every state, in grocery stores, in convenience stores and beyond. Swisher International is one of America's oldest and most successful tobacco businesses, with a portfolio of top-selling tobacco products. The company's story dates back to 1861, when David Swisher received a small cigar business as part of a debt settlement. The company began rolling hundreds of cigars by hand in what it called a one-room "manufactury" that was located in Newark, Ohio. In 1888, David Swisher's sons, Harry and John, purchased the company from their father and renamed it Swisher Brothers. The company continued to grow, and by 1895 it had expanded to include three factories and employed more than 1,000 people who helped to produce an average of 300,000 cigars each day.
In 1913, John Swisher bought his brother out of the company and relocated its headquarters to Jacksonville, Florida, where it remains today. Business continued to grow, and the Ohio facilities were eventually closed and consolidated as part of the Florida plant. By 1941, King Edward cigars emerged as the company's most successful cigar brand, and the Jacksonville plant was recognized as the largest cigar factory in the world. Like any business, success led to scaling, and Swisher expanded its footprint in Florida by opening a number of other facilities in the nearby tobacco-growing areas that would handle processing, storing and shipping huge quantities of tobacco. The Swisher Sweets brand entered the market in 1958, a brand that still exists and continues to be a staple for many tobacco retail outlets today.
Swisher International continues to remain at the forefront of the tobacco industry through its ability to expand and scale. It also adapts to changes in the market. In 1986, the company sparked its own growth through several acquisitions, including the purchase of Helme Tobacco Co., a manufacturer of smokeless tobacco products. To further expand its portfolio of products, Swisher International acquired Drew Estate—a premium cigar manufacturer of not only handmade premium cigars but also of mass-market cigar products—which celebrated its 20th anniversary in 2019.
Product innovations, consumer engagements and acquisitions are only part of Swisher's long history and success. The visionaries and entrepreneurs who have helped steer the company through its evolution have each helped push the company to new heights. Currently at the head of Swisher International is John Miller, a man who has worked in the tobacco industry for over three decades. In 1986, Miller got his start in the tobacco industry as a campus representative for U.S. Smokeless Tobacco Co. (USSTC). It was an entry-level, part-time position that only paid $5 an hour, but it gave Miller experience and insight into sales, retail and distribution, as well as taught him the importance of adult consumer engagement events, all areas of sales and marketing that are used regularly by Swisher International today to grow its business and brands.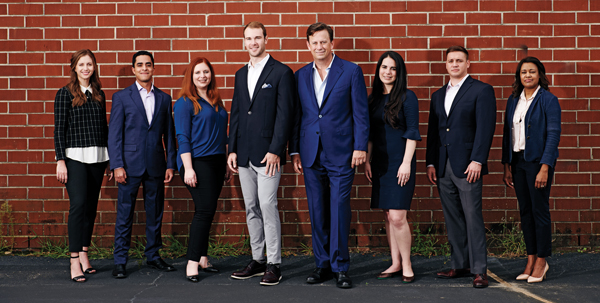 Assembling the Team
After earning a degree in finance from the University of Nevada-
Las Vegas, Miller had plans of leaving his career in tobacco behind as he set his sights on Wall Street. The stock market crash of October 1987, however, changed the course of his career. Miller took on a full-time sales job with U.S. Smokeless Tobacco Co. He was 23 at the time and found himself managing all sales and consumer marketing activities in southern Nevada.
"I was very lucky to be brought up in the USSTC system," he explains. "It gave me the skills, training and experiences that continue to help me to this day."
Miller enjoyed a long career at U.S. Smokeless Tobacco Co. that ended in June 2009 after the company was acquired by Altria in the previous year. The integration of the two companies gave Miller the opportunity to set out on a new career path, and he began a consulting practice in 2009. Job offers came at him for nearly three and half years, but he turned them all down, vowing never to return to the corporate world following his long career in the tobacco industry. One of the projects he was working on was with Swisher International between the years 2011 and 2012. Peter Ghiloni, then-president of Swisher International, offered Miller several positions within the company as they worked together on a project. In November 2012, Miller eventually accepted the position of senior vice president of sales and marketing.
Part of what attracted Miller to Swisher International is what has helped it have such a long history: its willingness to adapt to the current market.
"Part of the reason I decided to join Swisher in November 2012 was that they were in the beginning phase of an organizational transformation," Miller explains. "This was very appealing to me and one of the most important reasons for my decision to join the company."
Swisher International was in the process of completely redesigning its manufacturing footprint, supply chain and organizational structure due to regulation and several other changes to its business model. When Miller joined the company in 2012, Swisher International was in the process of changing its leadership team, and its sales and marketing departments were combined to adapt to the new environment. Miller and the team at Swisher were faced with the challenge of taking the historic Swisher brand, repositioning it and setting the company on a new growth trajectory. The focus on people and acquiring the right talent to fulfill Swisher's corporate vision has fueled the company's growth and its success in the forever-changing tobacco industry.
The company is a global operation, requiring a skilled team to keep the different parts of the business working efficiently. The company built a new world-class manufacturing facility in the Dominican Republic—Swisher Dominicana—with help of its partner, Augusto Reyes. Swisher's manufacturing operations team, led by Lou Caldropoli, Glenn Goodroe, Jim Stronski and Ed Barlow, provided the support to the Dominican facility, and the two teams have worked together to create one of the most efficient cigar factories in the world.
Swisher's supply chain touches five continents, and all of the company's tobacco buying is handled in-house by Nick Van Olden and Jules Abbosh, both of whom travel all over the world to source the company's tobacco supply. Two departments that were developed since Miller joined the company in 2012 were trade marketing and business intelligence, led by industry veterans John Haley and Karen Saber, respectively. Both of these departments have become critical to Swisher International and are pivotal to the company being able to continue to grow as the market evolves. The trade marketing department, currently led by Jeff Rossi, has won numerous industry category management awards and is supported by the consumer marketing team, led by Dave Untiedt, and marketing operations, led by Jane Green. These departments all work together to produce the products, trade messaging, merchandising and brand management that have attributed to Swisher's volume growth over the years.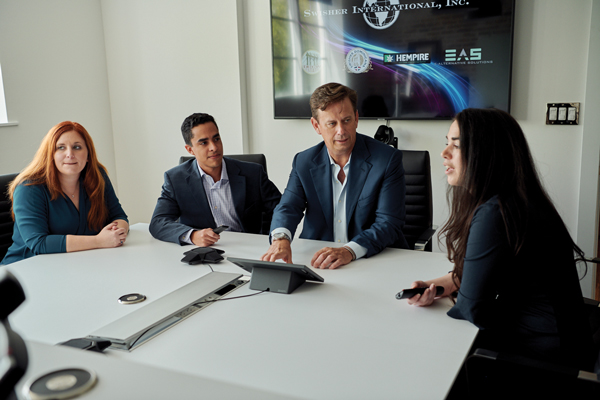 The department that has undergone the most changes and restructuring in recent years is the company's field sales force. In the past few years, Swisher has doubled the size of its field sales force, tripled the size of its national accounts team and has had more than 175 promotions within this group. As an organization, 45 percent of the employees have been with Swisher less than five years. Miller has promoted many young team members who have shown a willingness to step up and take on additional responsibility into management positions. With so many moving parts to its business and a portfolio of products that spans several different product categories, Swisher's legal and regulatory and external affairs departments, which are led by general counsel Chris Casey and Joe Augustus, also play a crucial role in keeping up with regulatory and legal changes to allow the company to conduct business with as few interruptions as possible. The company also developed a creative department led by Cherie Lee, who serves as the department's vice president. The creative department is a fully functioning group that innovates package design, in-store point-of-sale (POS) systems, executes the company's Artist Project, an ongoing initiative designed to provide unique opportunities for artists to create, share and pursue their passion, and oversees its adult consumer engagement. Another critical area of Swisher's overall operations is its IT department, led by Eric Tewey, who studies and uses the latest technology to improve the company's remote manufacturing processes, logistics and financial data.
"The restructuring, promotions, organizational growth and strong culture of change have unleashed a lot of energy within the company, and our results have been very positive," says Miller.
This story first appeared in the November/December 2019 issue of Tobacco Business magazine. Members of the tobacco industry are eligible for a complimentary subscription to our magazine. Click here for details.
– Story by Antoine Reid, senior editor and digital content director for Tobacco Business Magazine. You can follow him on Instagram @editor.reid. Photography by Lisa Garcia and Jensen Hande.