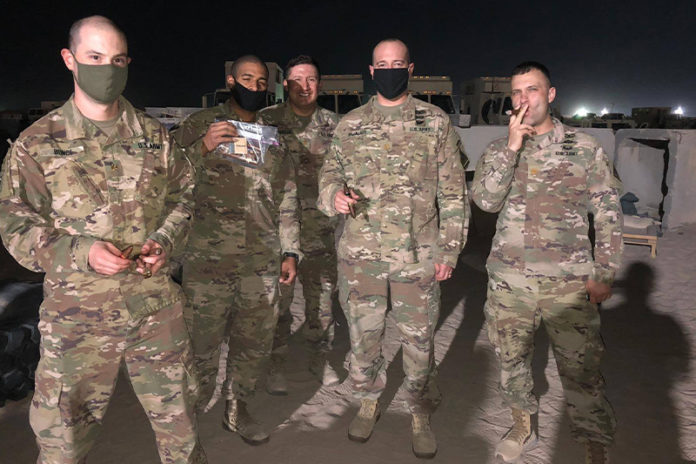 "Live to serve" encompasses all things related to Operation: Cigars for Warriors (CFW), a nonprofit organization dedicated to deployed U.S. troops. The men and women of the U.S. Armed Forces did not enlist to receive a paycheck—they did it for their love of country, a sense of duty and patriotism. These individuals joined because they are very proud to be Americans. I can't think of a business that truly embraces this concept more than the retail cigar shop Smokers Haven in Lubbock, Texas. In 2017, Smokers Haven received the Donation Center of the Year award by CFW. Smokers Haven competed against over 450 other official CFW donation centers throughout the U.S.
Lifelong businessman John Curtis, proprietor of Smokers Haven, recently sat down for an interview that will likely inspire other retailers to follow in his large footsteps by getting involved with CFW and its mission to serve our troops.
Storm Boen: What did you do for a living before you got into the cigar business?
John Curtis: I have worked in this shop [Smokers Haven] pretty much my whole life. In fact, I have never even filled out an application for another job. I was 10 when my mom and dad had me start helping them out at Smokers Haven. Then, at 12 years old, I began helping them from behind the counter.
Wow, that is true love and dedication. So who came up with the absolutely perfect name of your store? Mom came up with the name "Smokers Haven." Before that, Dad [had] bought into a wholesale company, Macarty Wholesale. Mom and Dad wanted to get into the retail [business] to sell fresher and higher-quality products, such as premium cigars, premium pipe tobacco and accessories, and a few other things. In 1968, my dad received a $500 inheritance, and with that he was able to open Smokers Haven.
Was the original vision of Smokers Haven for it to be primarily a premium cigar shop? No. In those days it was roughly 75 percent pipes, pipe tobacco and accessories, and just 25 percent higher-quality cigars. We still have a significant pipe-smoking clientele.
How old is Smokers Haven? I have been told that Smokers Haven is the oldest shop in Texas. Is that true? My parents built the company in 1968. I believe it is the second-oldest shop in Texas. To be honest, I'm still blown away how we have lasted 50 years, especially in this political climate and [considering the] social economics side of things. Not only have we survived, but we've thrived.
Is this the only Smokers Haven that you own? At one time we had six stores: three stores in Lubbock; two in Tucson, Arizona; and one in Albuquerque, New Mexico. This was during the Cigar Boom, and, as you can imagine, the aftermath of the boom affected everyone very much in the negative in the cigar and pipe industry. For economic survival, we moved down to one store.
When did you first start running things at Smokers Haven? While in high school, my brothers and sister all had their own shop to run. My parents ended up naming me the regional manager of all the stores.
What is it like to own a cigar shop? I would never recommend starting a cigar shop. It is not as glamorous as you think, and you're not going to make a lot of money. In fact, most reps will tell you the same thing. I have this really neat photo of a shack that I took a picture of many years ago that I liked so much that I framed it. I put a plate on it that reads, "Cigar Salesmen Retirement Home."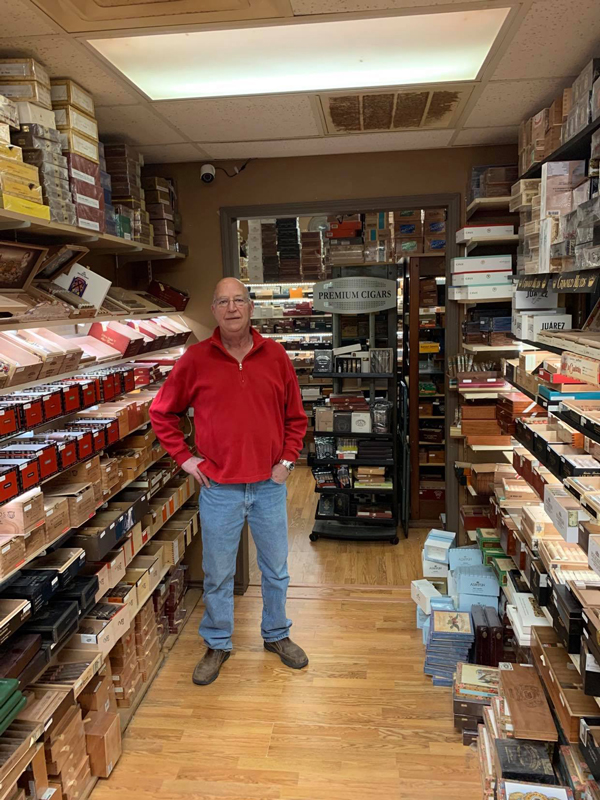 I want to change things up and talk about how Smokers Haven was the first donation center for Operation: Cigars for Warriors. What convinced you in March 2012 to become the charity's first donation center? Thinking back, I think my attraction to [CFW] was knowing that our troops were being deployed in such poor conditions and my understanding that a cigar could actually help them escape that reality and give them comfort. I felt it was my obligation to help these amazing men and women. I strongly believe everyone deserves at least the opportunity to relax, especially our troops.
Since you were our first donation center, what made you trust our charity? I truly believe what drew me to CFW, outside of its mission, was the transparency of the charity. Even at the beginning, the checks and balances were very impressive. For example, the way you guys could verify if they are U.S. troops or not—especially when you consider that at any time when a wife, mother, husband and so on would come in and tell me that [they] had a family member who was deployed, I would always either give them some cigars to ship or [offer] a healthy discount. I honestly never knew if they were telling the truth or not. So CFW was a big breath of fresh air in its transparency. I felt very comfortable donating and assisting however I could.
What is it about CFW that keeps you supporting the charity? Just one of a couple of the myriad reasons is seeing the photos that the troops send back. I love to go look on CFW's social media and see the men and women smiling with that cigar in their hands. Knowing what extremely poor conditions they are living in and how such immense stress comes from being in a combat zone, it always makes me feel good seeing their relaxed postures and smiles. Also, the fact that I know [cigars] are one of the top-requested items they want. It is something I am proud to be part of.