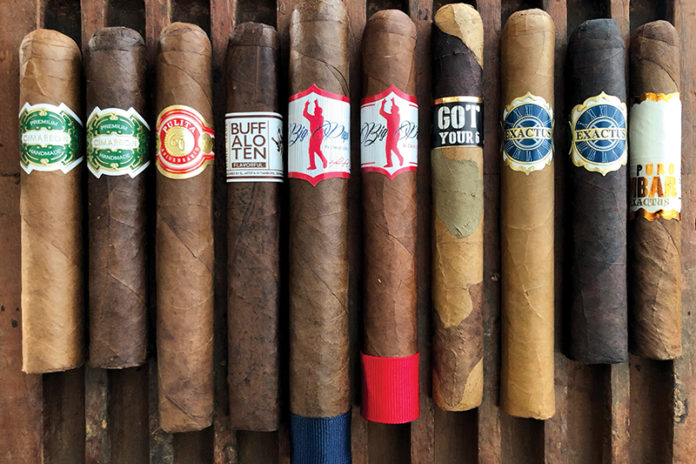 Radhames "Ram" Rodriguez fondly recalls the first International Premium Cigar & Pipe Retailers Association (IPCPR) trade show and convention he attended in 2007. He was in his late teens and had grown up around the tobacco business. His grandfather, Ramon "Pulita" Rodriguez, had established the company, which was then named Puros Cibao, in 1956. Ram's father, Osvaldo Rodriguez, had assumed management of the company upon Pulita's death in 1986, and a decade later he changed the company's name to Tabacalera El Artista.
Ram had many interests growing up. At one point he wanted to be a doctor before changing his professional goals to doing something in IT or perhaps within the communications field, but throughout his childhood years, the family business always played a part in his life. Ram's parents didn't give him an allowance. Instead, they insisted that if he wanted spending money he could earn it by performing small jobs at the factory after completing his schoolwork for the day. His parents were teaching him a strong work ethic as well as respect for the family business. That respect turned to love when Ram attended the IPCPR trade show 13 years ago, and it set him on the course to fulfill the role he plays today as the third generation of the Rodriguez family to become involved at Tabacalera El Artista.
"When I went to my first trade show and I realized what happened to cigars after they left the factory, I discovered the culture and lifestyle of cigars, and it really impressed me," the now 30-year-old Ram remembers. "I discovered that I wanted to be a part of that beautiful tradition. I studied industrial engineering in the Dominican Republic so I could learn how to make our factory better. I studied business administration as well in upstate New York to help me carry out my vision for our family business."
A New Vision
Upon completion of his formal education, Ram began working daily at Tabacalera El Artista in 2011. Not only did he steadfastly perform his daily work responsibilities, but he also birthed a vision for the company's future. Despite its start in the late 1950s, the Rodriguez family business was little known outside the Dominican Republic or by anyone who was not a cigar industry insider, and Ram wanted to grow awareness of Tabacalera El Artista to an even wider audience of retailers and consumers.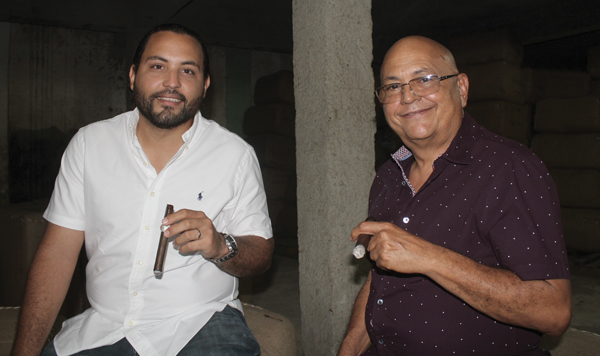 Pulita began the company in 1956 with a small group of cigarmakers who produced the Puros Cibao brand for sale in and around Tamboril, Dominican Republic, where he established the factory. By the 1970s, Puros Cibao had nationwide distribution, but in the 1980s, cigar consumption within the Dominican Republic declined, and Pulita and Osvaldo switched the company's focus to becoming one of the industry's largest tobacco growers, with vast tobacco farms located throughout the Dominican Republic and Ecuador. During the Cigar Boom of the 1990s in the U.S., Tabacalera El Artista provided the Don Augusto brand to the American market, but as the boom ended, so did the company's efforts to produce its own brands for sale in the U.S. Instead, Tabacalera El Artista focused on selling tobacco to other manufacturers, developing new tobacco varietals and providing private-label cigars for many companies. Tabacalera El Artista was a giant that hardly anyone knew about, and Ram wanted to change that by creating Tabacalera El Artista brands.
"I was against the move into creating our own premium cigar brands in 2012 when Ram first proposed it to me," the 60-something-year-old Osvaldo recalls. "It wasn't really resistance but concern that it would be a very big challenge for us. I wasn't 100 percent confident that Ram would be able to fulfill the requirements to establish ourselves in new markets. I wasn't scared, but I was concerned. Ram was 21, and I knew that he was focusing on a very big responsibility that would need a lot of resources and time. At the end, I knew that Ram would accomplish what he wanted. I am very happy with the results. I want to let the third generation of the family take our company into the future, and I'm going to help and support them any way I can. So far, the future looks very promising."
Where the Factory is the Artist
The future does indeed look promising, and the present isn't too shabby either. In 2020, Tabacalera El Artista continues to be a huge player in the tobacco supply market, and the factory now makes approximately 7.5 million cigars per year, with 1.5 million of that production figure being the company's own brands: Pulita, Big Papi, Puro Ambar, Got Your 6, Exactus, Cimarron, The Slugger and Buffalo Ten. Tabacalera El Artista has expanded to create its own box factory, and the company recently opened a call center to expand its sales force. It has also hired Kevin Newman, formerly of Ventura Cigar Co., to lead the company's sales and marketing efforts in the U.S.
Newman had a wealth of experience in growing businesses before joining the cigar industry in 2012, and he has continued his successful track record. While at Ventura Cigar Co., Newman became familiar with Tabacalera El Artista through its production of Cuban Rounds and Cuban Rejects Connecticut. After leaving Ventura, Newman began consulting with Ram as Tabacalera El Artista rolled out the Big Papi cigar for Major League Baseball star David Ortiz (see sidebar). Newman has taken over much of the operation in the U.S. market. Ram continues to consult with him on new brand development and overall strategy in a rapidly changing premium cigar landscape.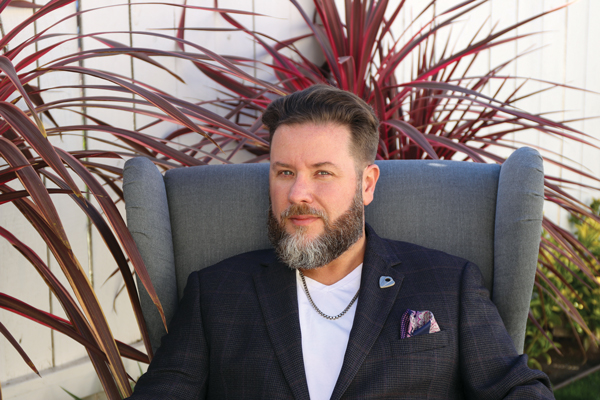 "I knew of him and of his family, but I didn't know the scope of the operation, and I was curious," Newman explains. "The product they made for Ventura was always consistently good in both quality and construction. When I came to the Dominican Republic, Ram always took time out of his schedule to visit with me. During those times, I learned a lot about him, and I could see his ambition. It reminded me of me when I was his age. What attracted me to this organization and to Ram and his father was the scale of the operation. I think it's completely underrated outside of the Dominican Republic. To me, that's interesting, and it presents a challenge. It's an authentic story, and they're doing it the right way."
The right way to which Newman refers begins at the experimental farm across the street from the Tabacalera El Artista factory in Tamboril. There, the company grows the seeds it plans to use for the upcoming growing season and plants experimental crops, and three full-time agronomists tend to the fields and oversee the new tobacco development.
Tabacalera El Artista's innovative spirit also extends into the factory, where the Rodriguez family encourages its employees to consider the cigars they make as their own brands, thus engendering a sense of pride in the work they do. Juan Francisco Almonte Rodriguez, who is known as "Kiko" among his friends, is Tabacalera El Artista's head production supervisor and master blender. According to Kiko, the company's quality control standards are among the strictest that he has seen in his 26 years of working in the cigar industry. Thanks to growing its own tobacco, Tabacalera El Artista also has a deep tobacco inventory that allows Kiko to select well-aged tobacco for cigar production. Rarely does he use any tobacco that isn't at least three years old. Perhaps most refreshing for Kiko is the company's willingness to experiment.
"Tabacalera El Artista is a tightly knit family business, which has allowed our relationship to be more flexible and friendly," Kiko explains. "They have adopted me very well into the company and treat me as a family member almost. That is the best part of working here. They are more encouraging for experimentation. I have creative freedom here. I am grateful to have this opportunity, and I have created some of the blends that have resonated with the market. This has been the most growth I've had in my career thanks to the freedoms I have been given here, and I hope that I can continue to grow."
This story first appeared in the March/April 2020 issue of Tobacco Business magazine. Members of the tobacco industry are eligible for a complimentary subscription to our magazine. Click here for details.
– Story by Stephen A. Ross, editor-in-chief of Tobacco Business Magazine.